Diplomatic allies voice support for Taiwan in U.N. debate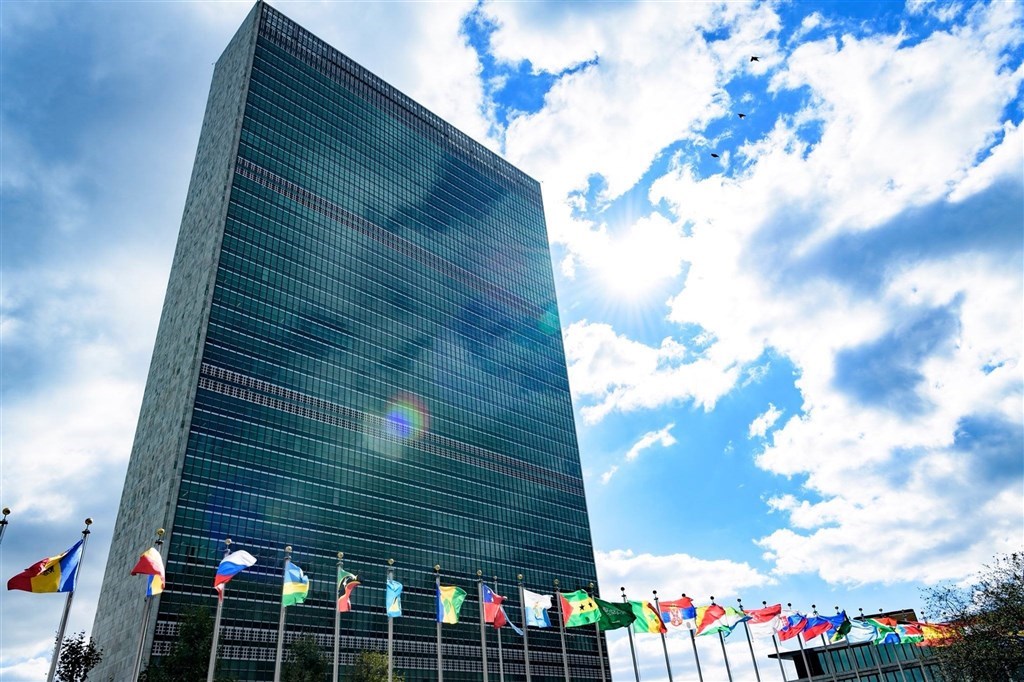 Update: Haiti, Nauru speak up for Taiwan in U.N. debate
New York, Sept. 23 (CNA) Leaders of Taiwan's diplomatic allies voiced support for Taiwan's participation in special agencies under the United Nations on Wednesday during the second day of the general debate of the 75th U.N. General Assembly.
Palau's President Tommy Esang Remengesau Jr., Marshall Islands' President David Kabua and Paraguay's President Mario Abdo Benitez all spoke up for Taiwan.
The general debate began the previous day, in which world leaders spoke via video conferencing due to the travel restrictions caused by the COVID-19 pandemic.
Taiwan left the U.N. in 1971 when China took its place, and has since been excluded from its special agencies.
Remengesau, who spent almost three minutes of his remarks speaking for Taiwan, expressed regret over Taiwan's continued exclusion from the U.N.
"Since my first address to the General Assembly as president in 2001, I have reiterated Palau's call for Taiwan to be allowed to participate in international organizations," he said. "We regret that this was denied again at this year's World Health Assembly."
Remengesau described Taiwan as "a public health leader that has implemented one of the world's most effective pandemic responses" and said the continued exclusion of Taiwan from the global response to the COVID-19 pandemic makes the world "less safe."
He pointed to Taiwan's support for Palau in COVID-19 response in his address and said he believes Taiwan could also share its experience and expertise with the rest of the world should it be included in international health coordination mechanisms.
"On many other international issues and organizations, such as the U.N. Framework Convention on Climate Change and the International Civil Aviation Organization, Taiwan could also make meaningful contributions to strengthening collective action," Remengesau said.
"We urge others in this Assembly to join us in recognizing that 'Taiwan Can Help' in responding to so many of our shared challenges, he further said.
For his part, Kabua said it is a fact that Taiwan exists and that the world cannot simply ignore it.
"We must (have) open minds to ensure that the 23 million people of Taiwan are not left behind, nor their humanitarian contributions taken for granted," Kabua said, stressing that Taiwan should be allowed to participate in an equal and dignified manner within the U.N. system.
Benitez, meanwhile, said his country supports Taiwan's inclusion in the U.N. system, based on the principle of universality, marking the first time in the past seven years that a Paraguayan leader or official has spoken openly for Taiwan in the general debate.
Honduras President Juan Orlando Hernandez Alvarado, however, did not mention Taiwan in his remarks. This was the fifth consecutive year in which the Central American country did not voice support for Taiwan on the occasion.
However, Joanne Ou (歐江安), Taiwan's Foreign Ministry spokesperson, told reporters on Thursday (Taipei time) that Honduras wrote to U.N. Secretary-General Antonio Guterres as early as August to express support for Taiwan.
Ou said Taiwan's allies express their support in different ways, reiterating that Taiwan's relations with Honduras remains solid.