Timeline on controversy over imports of U.S. pork, beef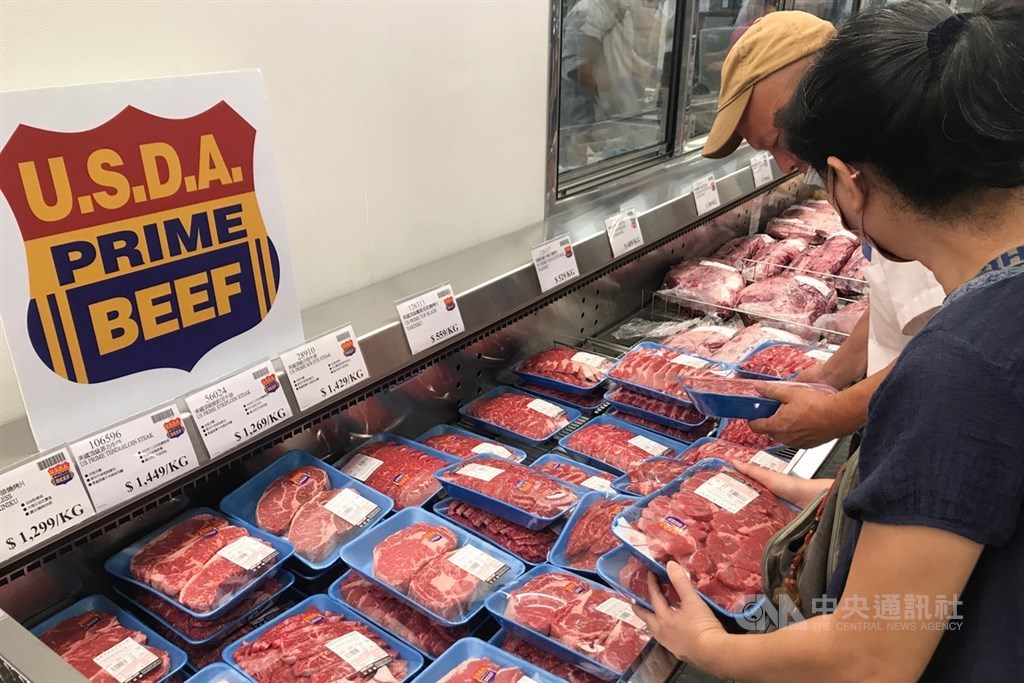 The status on imports of American pork and beef into Taiwan has been an issue of contention since the early 2000s, so much so that it has often been seen as a roadblock to bilateral trade.
The dispute centers on bovine spongiform encephalopathy (BSE), also known as mad cow disease, and the use of ractopamine, a leanness-enhancing drug commonly used as animal feed by farmers in the United States. The additive, however, has been banned in Taiwan, along with other beta-adrenergic agonists.
The following are some of the key developments in Taiwan on the controversy since 2003:
December 2003: The discovery of a case of BSE in the U.S. causes Taiwan's Council of Agriculture to ban all imports of beef and lamb products from the U.S.
April 2005: Ban lifted.
June 2005: Ban reapplied to beef when a second case of BSE is discovered in the U.S.
January 2006: This ban is conditionally lifted, with imports permitted for deboned beef from cattle aged under 30 months.
October 2006: Ractopamine is banned in Taiwan, along with other beta-adrenergic agonists.
August 2007: The Ministry of Health and Welfare (MOHW) announces that it is setting a limit on acceptable levels of residual ractopamine in meat products, effectively replacing the ban. After protests from pig farmers in Taiwan, the ban is retained.
November 2009: Limitations are relaxed to allow beef with bones still attached to be imported. The new rules also permit imports of ground beef and internal organs. The change sparks a backlash in public opinion.
January 2010: A bill is passed in the Legislative Yuan reinstating the ban on ground beef and internal organs.
February 2012: Large quantities of beef imported from the U.S. are rejected due to residual ractopamine having been detected.
March 2012: The government announces plans to conditionally lift the ban on ractopamine. While the drug would be granted a maximum residual level for beef, it would remain banned for pork, while the ban on the import of cattle internal organs would remain in place.
July 25, 2012: The Legislative Yuan passes amendments to the Act Governing Food Safety and Sanitation, authorizing government agencies to set safety standards for ractopamine levels. Following this development, food safety and nutrition experts from the MOHW agree on a maximum residual level of 10 parts per billion (ppb) for ractopamine in beef. However, ractopamine continues to remain banned in pork.
Aug. 28, 2020: President Tsai Ing-wen (蔡英文) announces that Taiwan will open its market to U.S. beef from cattle aged over 30 months, and set standards for ractopamine residue in imported pork.
Enditem/J
Update:
Aug. 28: U.S. pledges more 'trade cooperation' after Taiwan move on U.S. meat
Aug. 28: Expanded U.S. pork, beef imports to Taiwan to begin next year
Aug. 28: Medical community calls for ractopamine risk assessment
Aug. 29: U.S. officials applaud Taiwan for easing rules on pork, beef imports
Aug. 29: Eased meat import rules to earn international trust: Tsai
Aug. 29: Local governments may defy move to ease imported pork restrictions
Aug. 29: KMT to oppose Tsai on U.S. meat imports, demand risk assessments