President Tsai welcomes planned visit by Czech Senate leader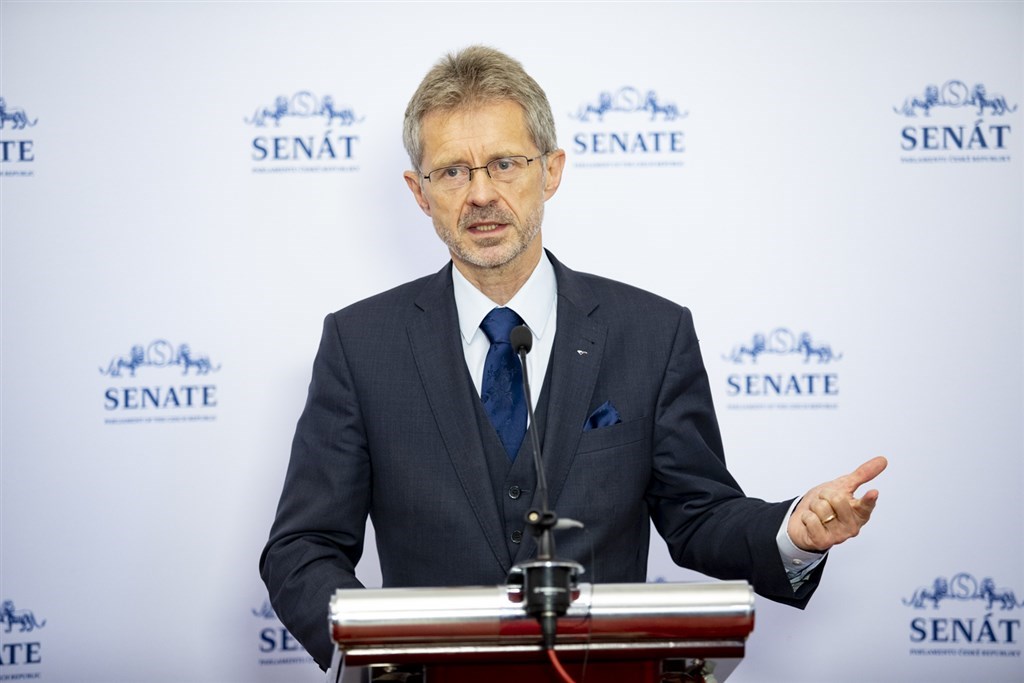 Taipei, June 24 (CNA) President Tsai Ing-wen (蔡英文) said Wednesday that she welcomed the plan by Miloš Vystrčil, president of the Czech Republic's Senate, to visit Taiwan later this year and wished to thank him for standing up for Taiwan.
At the risk of angering China, Vystrčil announced on June 9 that he would be visiting Taiwan from Aug. 30 to Sept. 5.
In a video interview Tuesday on the website of the Czech newspaper DNES, Vystrčil said Taiwan is a de facto free and independent country.
Commenting on the interview, Tsai expressed gratitude to Vystrčil for speaking up for Taiwan and said she welcomed his decision to visit Taiwan to learn more about the country.
In the interview, Vystrčil was seen speaking against a backdrop of Taiwan's national flag, a map of the country and pictures of Taipei 101.
He said the idea to visit to Taiwan was inspired by his late predecessor Jaroslav Kubera, who had planned to make the trip in February but passed away suddenly on Jan. 20.
On Jan. 10, after Kubera announced his plans, the Chinese embassy in Prague sent a letter to the office of Czech President Milos Zeman, saying such a visit would lead to problems for Czech companies in China.
Vystrčil said Tuesday that after Kubera's death, he felt it was his responsibility to make the trip to Taiwan and to promote trade ties with the island and show respect for a democratic country.
Vystrčil, however, has also come under enormous pressure from the Chinese embassy in Prague over his planned visit to Taiwan.
As no other top-ranking officials in his country have openly responded to China's coercion, he said, he felt it was his duty to make the trip to Taiwan to uphold the Czech Republic's reputation and sovereignty.
On the question of his itinerary in Taiwan, Vystrčil said it had not yet been finalized, but he hoped to meet with Taiwan's president, legislative speaker, premier, culture and economic affairs ministers, and other officials.
The aim of the visit is to sign agreements with Taiwan that would benefit the Czech Republic and promote bilateral cooperation, Vystrčil said.
"Taiwan is a de facto independent and free country," he said.
According to Vystrčil, more than 50 Czech enterprises and research institutions are seeking inclusion in his delegation to Taiwan, which will be finalized in July.
As Senate president, Vystrčil ranks second only to the head of state in the Czech Republic, which would make him the highest ranking Czech official to ever visit Taiwan.