PHOTO ESSAY
/
President Tsai begins second term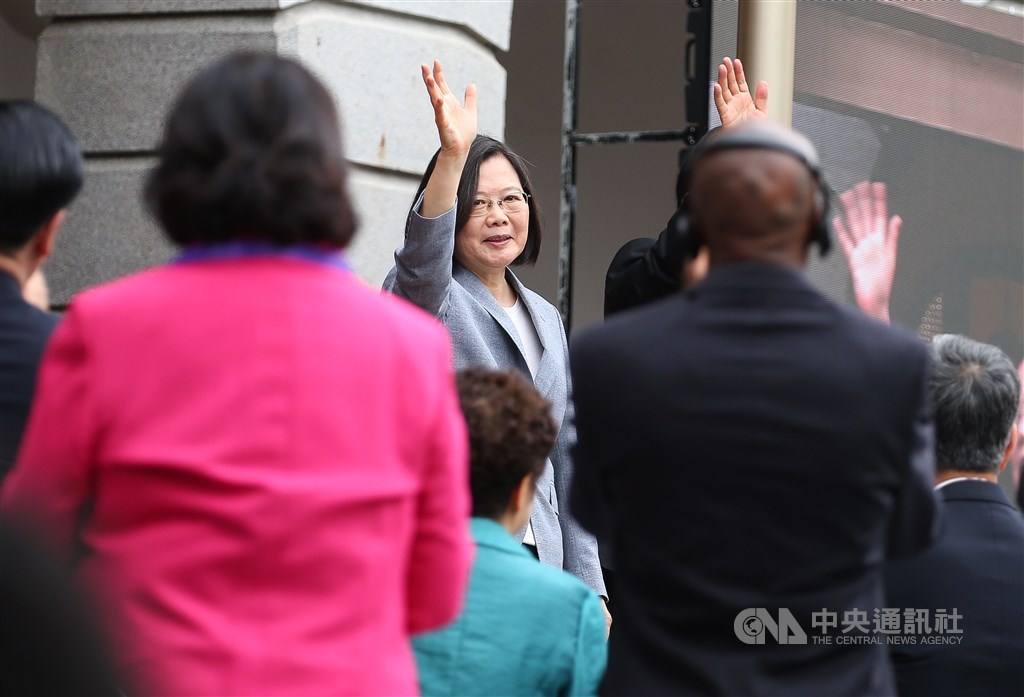 President Tsai Ing-wen (蔡英文) began her second term on May 20, after being sworn in with her new vice president Lai Ching-te (賴清德) in a streamlined inauguration ceremony due to the ongoing COVID-19 conoravirus pandemic.
Although Tsai already announced in early May that Premier Su Tseng-chang (蘇貞昌) would retain his position in the Cabinet, changes in a few senior positions were unveiled ahead of the inauguration, including a new secretary-general of the presidential office and a new head of the National Security Council (NSC).
(Related: New NSC chief positive to U.S.-Taiwan security cooperation: expert)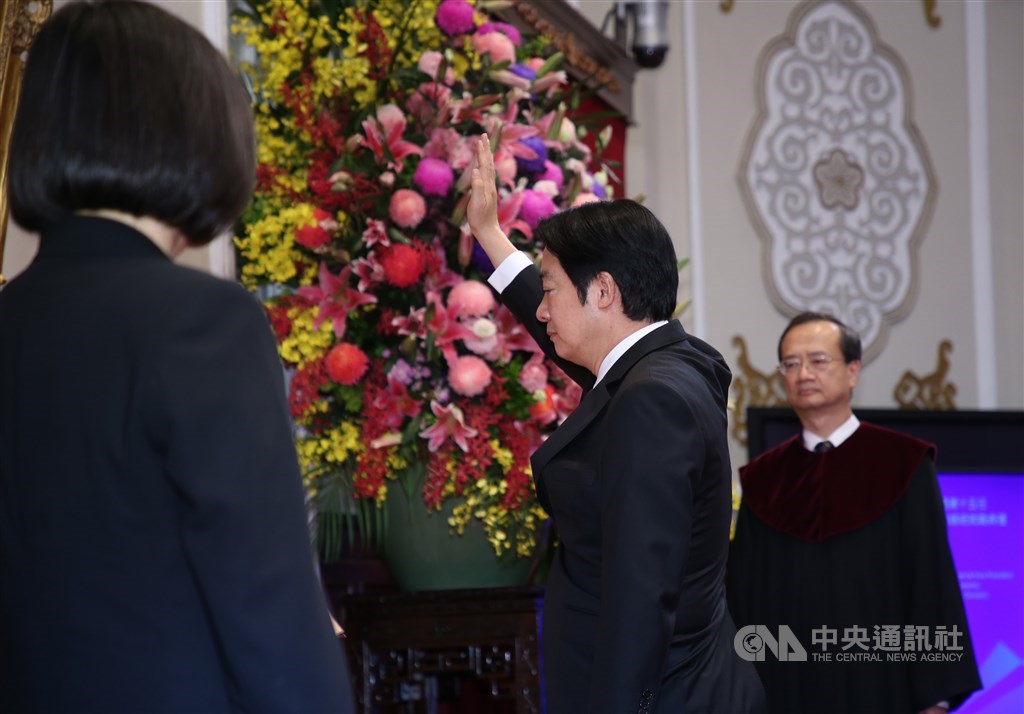 In the Cabinet, several key ministers remain in their positions, including Foreign Minister Joseph Wu, Defense Minister Yen De-fa (嚴德發) and Minister of the Interior Hsu Kuo-yung (徐國勇).
Notable changes included the departure of Culture Minister Cheng Li-chiun (鄭麗君) and a new chief of the Mainland Affairs Council, Chen Ming-tong, who returned to the post after a stint in the position from 2007-2008, also under Su as premier.
(Related: 'Page in history turned' on '1992 consensus' issue: MAC minister)
However, only two of the 42 officials in the new ministerial lineup were women, noted women's rights advocacy group, the Awakening Foundation.
A total of 92 foreign dignitaries, including officials in the United States government, sent video messages congratulating President Tsai Ing-wen on the inauguration for her second term.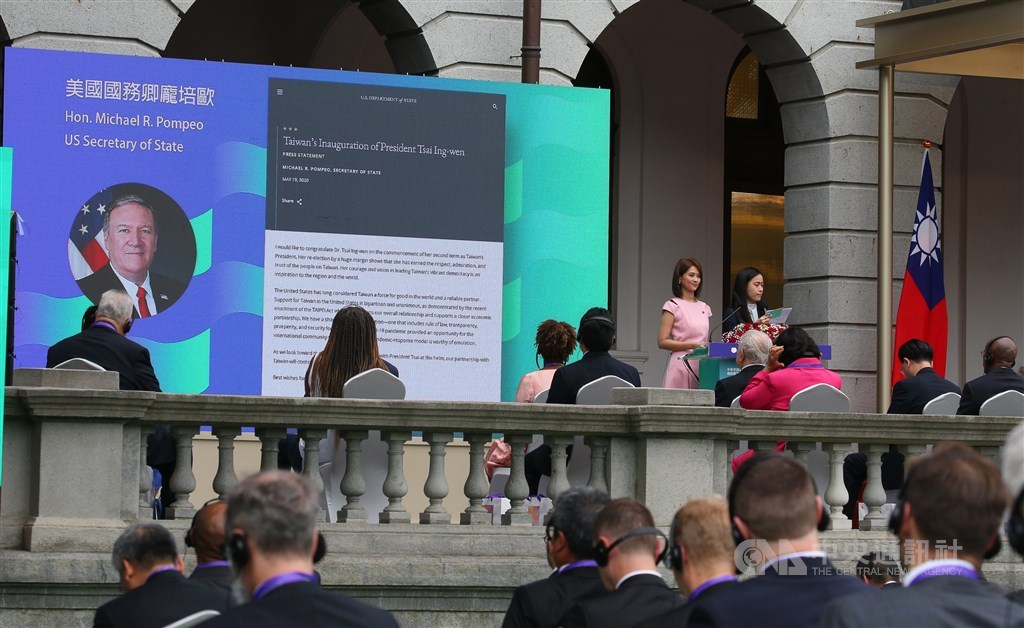 In her inaugural speech, Tsai praised the unity and resilience of Taiwan's people in dealing with COVID-19 and pledged strong responses to the future challenges the global pandemic has created for the world economy.
One highlight in the speech was Tsai's announcement that she plans to establish "a constitutional amendment committee, giving us a platform to engage in dialogue and reach a consensus on constitutional reforms pertaining to government systems and people's rights," such as lowering the voting age.
(Related: Full text of Taiwan President Tsai Ing-wen's second-term inaugural address)
Tsai's speech only briefly touched on China, noting her administration had made the "greatest effort" to maintain peace and stability in the Taiwan Strait during her first term and would continue to do so over the next four years.
(Related: No mutual trust across Taiwan Strait: China scholars)
On the same day, Tsai also became chairperson of the Democratic Progressive Party again, after stepping down from the post in November 2018.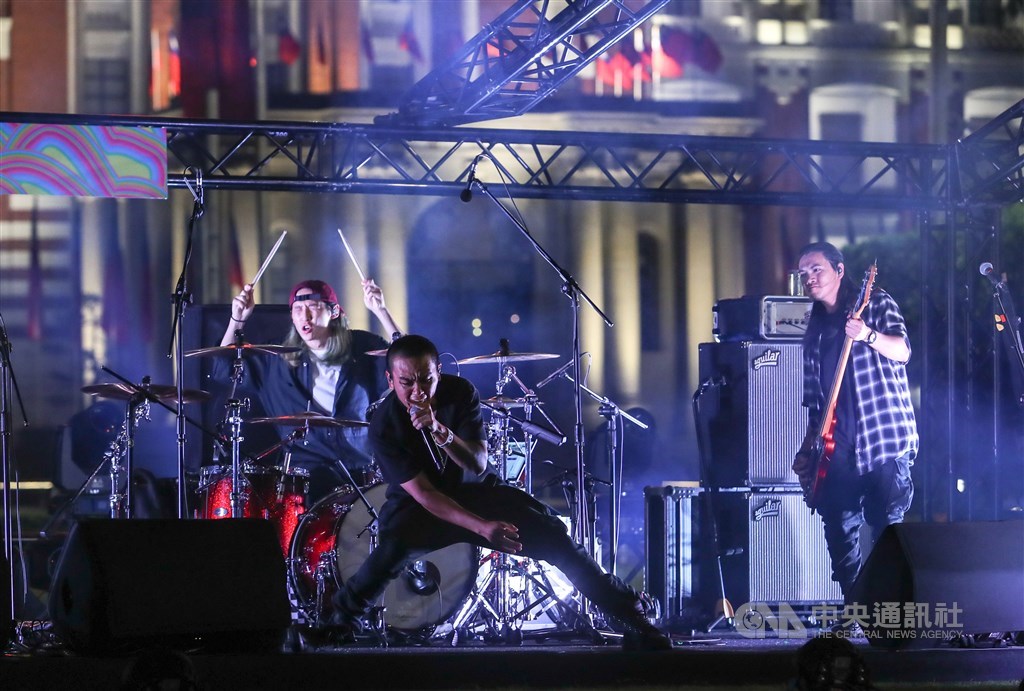 View All