Travel alert related to Italy's inclusion of Taiwan as part of China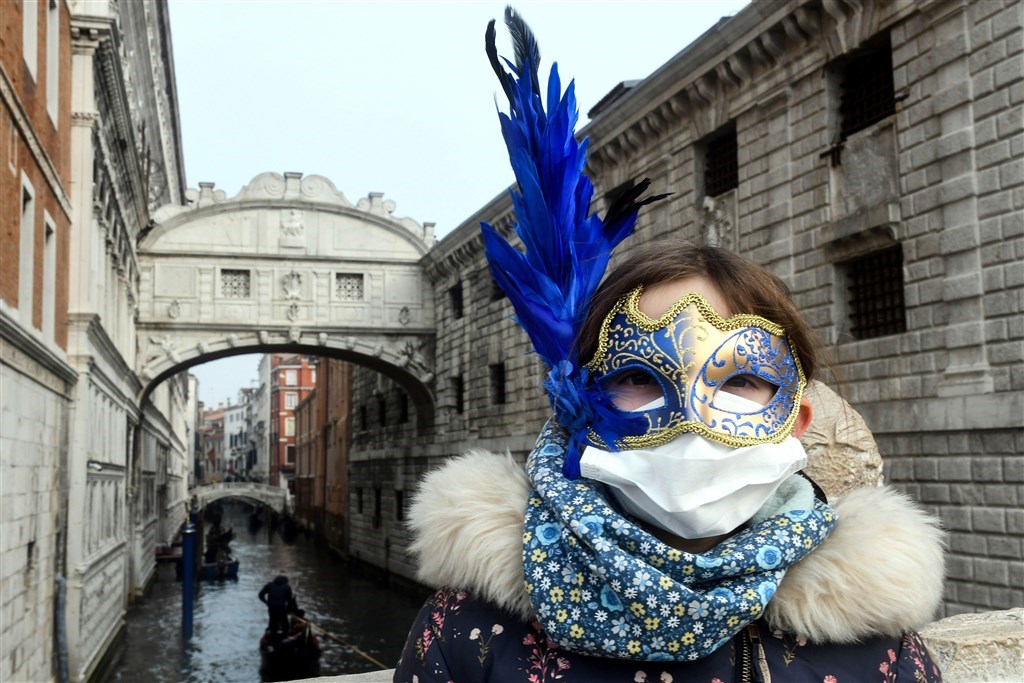 Taipei, Feb. 27 (CNA) The Italian government's lumping of Taiwan in with China's COVID-19 coronavirus epidemic area is one of the reasons Taiwan decided to raise its travel alert for Italy, the Ministry of Foreign Affairs (MOFA) said Wednesday.
On Tuesday, MOFA raised its travel alert for several towns in Italy's Lombardy and Veneto regions to code red and the rest of Italy to code orange, due to the sharp increase of confirmed COVID-19 cases and untraced virus sources in the country.
A code red alert, the highest in MOFA's four-tier travel warning system, advises Taiwanese citizens not to travel to the destination or to leave immediately if they are already there. A code orange, the second-highest alert level, means that Taiwanese should avoid unnecessary travel to the destination.
"Italy's health ministry requires travelers who enter the country from Taiwan to impose self-quarantine at home for 14 days. The measure has negatively affected Taiwanese people wishing to visit Italy," MOFA spokeswoman Joanne Ou (歐江安) said in a press statement.
"This is one of the reasons MOFA decided to raise its travel alert for Italy," Ou said.
Taiwan's government will continue to monitor the development of the coronavirus outbreak in Italy and adjust its response measures to the European country, as several other countries have imposed a ban on Italian citizens or flights from Italy due to the worsening of the situation there, Ou said.
The MOFA statement stopped short of saying that the issuance of the travel alert was retaliation for a series of Italian government coronavirus control measures that treat Taiwan as part of China based on World Health Organization (WHO) classification.
The Italian government announced Feb. 2 the suspension of all flights to and from Taiwan until April 28.
On Feb. 21, Italy's health ministry announced that arriving travelers, regardless of nationality, should quarantine themselves for 14 days if they have been to China's COVID-19 epidemic area, including Taiwan, since Feb. 7.
Italy's continued inclusion of Taiwan as part of China's epidemic area is based on a misguided characterization by the WHO instead of scientific evidence, Ou said, reiterating that MOFA has expressed its concerns to the Italian authorities and has demanded a correction.