Philippines decides to lift travel ban against Taiwan: sources (update)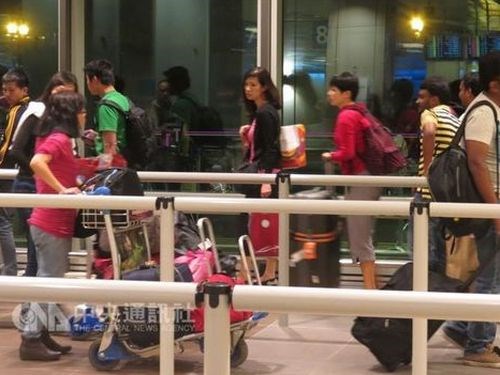 (Click here for the updated story, with Philippine Presidential Spokesperson Salvador S. Panelo confirming the lifting of the ban)
Taipei, Feb. 14 (CNA) The Philippine government on Friday decided to lift its travel ban against Taiwan following an internal debate, Philippine officials who declined to be named told CNA.
An official announcement on the matter will be made shortly, according to the sources.
The sources said the ban was discussed at a risk assessment meeting held at Manila's Malacañang Palace on Friday.
Gilberto Lauengco, vice chairman of the Manila Economic and Cultural Office (MECO) in Taiwan, reported on novel coronavirus (COVID-19) prevention measures being implemented by Taiwan's government.
During the discussions, both MECO and Labor and Employment Secretary Silvestre Bello III argued strongly in favor of lifting the ban, due to its potential impact on the 150,000 Filipino migrant workers in Taiwan.
The Philippines' Civil Aeronautics Board issued the ban on Monday night, stating that under the country's One China policy, Taiwan would be included in a Feb. 2 presidential directive banning travel from China and its special administrative regions.
The policy barred the entry of travelers from China, Hong Kong, Macau and Taiwan, as well as travelers who had visited those four destinations in the 14 days preceding arrival, with the exception of Filipino citizens and holders of permanent resident visas.
It also banned Filipinos from traveling to Taiwan, China, Hong Kong and Macau.
The ban was widely criticized in Taiwan for its anticipated effect on business, travel and labor ties between the two countries.