U.S. slams China for undermining cross-strait status quo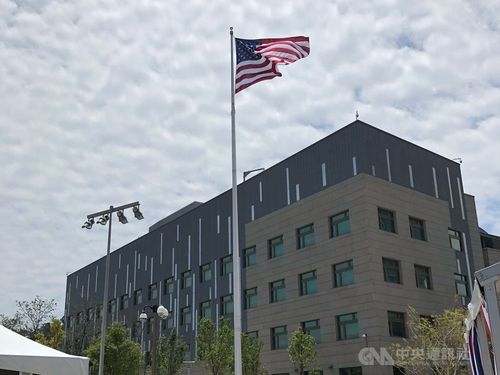 Taipei, Sept. 17 (CNA) The United States reiterated its support for the status quo in the cross-Taiwan Strait relations Tuesday, including Taiwan's diplomatic ties, one day after the Solomon Islands decided to sever ties with Taipei.
Taiwan announced the severing of diplomatic ties with the Solomon Islands Monday evening, a few hours after the South Pacific island-nation informed Taiwan's embassy in Honiara that its government had decided to switch recognition from Taipei to Beijing.
The ending of ties leaves Taiwan with only 16 diplomatic allies worldwide, five in the Pacific region.
In response to media queries, the American Institute in Taiwan (AIT) said Washington is "deeply disappointed" at Honiara's decision to abandon its 36-year-diplomatic ties with Taipei, in favor of Beijing.
AIT, the de facto U.S. embassy in Taiwan, commented that Beijing's active campaign to alter the cross-strait status quo, including by enticing countries to discontinue diplomatic ties with Taiwan, undermines regional stability.
"The United States supports the status quo in cross-strait relations, which includes Taiwan's diplomatic ties and international space, as important to maintaining peace and stability in the region," AIT stressed.
Countries that have turned to China believing such a move will stimulate economic growth and infrastructure development often find themselves worse off in the long run, it pointed out, echoing a recent statement by Taiwan's Foreign Minister Joseph Wu (吳釗燮) in an exclusive interview with CNA.
AIT lauded Taiwan as a "democratic success story, a reliable partner and a force for good in the world," and said the United States will continue to support Taiwan, as it seeks to expand its already significant contributions to addressing global challenges.
Meanwhile, Australia's representative office in Taiwan said in a statement that Canberra respects the sovereign right of the Solomon Islands government to make its own decision, adding that it will not alter Canberra's warm bilateral relationship with Honiara.
"Australia does not take a position on other countries' choices about their diplomatic relationships," the statement said.
Prior to the development, the U.S. had been trying to help Taiwan maintain its diplomatic relationship with the Pacific nation.
Catherine Ebert-Gray, the U.S. ambassador to Papua New Guinea, the Solomon Islands and Vanuatu, talked to Solomon Islands Prime Minister Manasseh Sogavare on the issue last Tuesday, while U.S. Vice President Mike Pence originally planned to meet Sogavare at the United Nations General Assembly, which starts Sept. 17, to lobby him to maintain the status quo.
Last Thursday, Wu told CNA that Chinese pledges of financial assistance are often unreliable, ending up with either China breaking its promises or recipient countries finding themselves in unaffordable debt, citing the examples of São Tomé and Príncipe, Dominican Republic and Burkina Faso.