KMT president no longer to serve concurrently as party chairman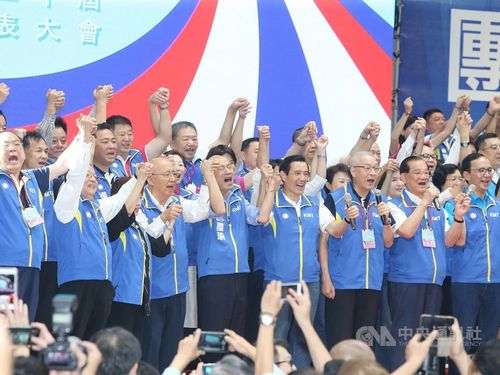 Taipei, July 28 (CNA) The national congress of the opposition Kuomintang (KMT) approved Sunday a revision to its party charter that separates the positions of the Republic of China president and the party chairperson, previously held concurrently by the same person when the party was in power.
Delegates approved the removal of part of Article 17 of the KMT charter which stated that the president if a party member shall assume the party chairpersonship, until he or she steps down as president.
The KMT held its 20th national congress at Banqiao Stadium in New Taipei Sunday, at which the main focus was the formal nomination of Kaohsiung Mayor Han Kuo-yu (韓國瑜) as the party's official candidate for the 2020 presidential election.
Following the amendment, the KMT chairperson will now be chosen through an election with a four-year tenure.
The development means current KMT Chairman Wu Den-yih (吳敦義) will not have to stand down if Han wins the presidential election next year.
"The amendment aims to fulfill the spirit and institution of the party in which its chairperson should be elected by all members," the KMT said in a statement shortly after the revision was approved.
Meanwhile, the national congress passed another two amendments to the party charter, one of which designates five additional local executives, mayors or county magistrates, as members of the party's central standing committee when the party is in power.
This expands the designated members of the committee from seven to 12 in the event the KMT becomes the ruling party and seeks to include more democratically elected officials into the policy and decision-making process, the KMT said in a statement.
The third amendment passed was a stipulation that party members can only be stripped of their membership after a decision by the party's Evaluation and Discipline Committee that is approved and carried out by the Central Standing Committee.