Taiwan thanks 14 allies for letters protesting WHA exclusion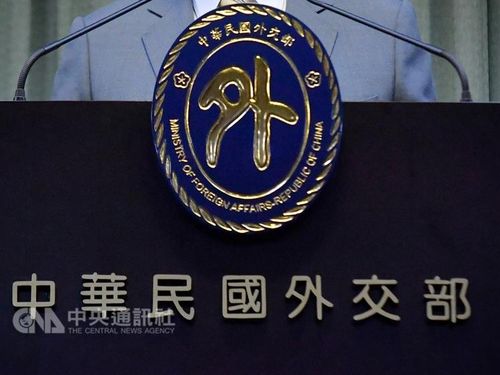 Taipei, May 20 (CNA) Taiwan on Monday expressed gratitude to 14 diplomatic allies who wrote letters to the World Health Organization (WHO) asking for the country to be invited to participate in the World Health Assembly (WHA).
The 14 allies are the Marshall Islands, Kiribati, Palau, St. Lucia, Tuvalu, Haiti, Belize, eSwatini, St. Christopher and Nevis, Nauru, the Solomon Islands, Paraguay, Honduras and St. Vincent and the Grenadines, according to a Ministry of Foreign Affairs (MOFA) press release.
Each country has sent letters to WHO Director-General Tedros Adhanom Ghebreyesus, requesting that the issue of Taiwan's exclusion from the WHA be placed on the agenda for discussion during the 72nd WHA session in Geneva, which is scheduled for May 20-28.
Based on the letters, a proposal titled "Inviting Taiwan to participate in the WHA as an Observer," has been submitted to the WHO General Committee, which is expected to hold a meeting after the formal opening of the WHA on Monday, according to the WHO.
Among Taiwan's 17 allies, Guatemala, Nicaragua and the Vatican, did not send letters.
Taiwan's only diplomatic ally in Europe, the Holy See, is not a member of the WHO, but an observer and rarely speaks on political issues during the WHA.
The ministry thanked the diplomatic allies for their letters and show of support for Taiwan despite pressure from Beijing.
Asked to comment on Guatemala and Nicaragua's decision to not send letters, MOFA spokesman Andrew Lee (李憲章) told CNA that each diplomatic ally is free to choose its own way of supporting Taiwan, for which the ministry has full respect and gratitude, without further elaboration.
According to MOFA, the letters note that this is the third consecutive year Taiwan has not been invited to the WHA, which creates a gap in the global public health front.
The letters also call on WHO to recognize Taiwan's rights to participate in WHA and recognize that its inclusion will benefit everyone and help to achieve the third U.N. Sustainable Development Goal: ensure healthy lives and promote well-being for all at all ages by 2030.
However, MOFA did not make copies of the letters available to the press.
Taiwan has never been governed by the People's Republic of China or fallen under its jurisdiction, MOFA said.
Only the democratically elected government of Taiwan can represent its 23 million people and take care of their health, ministry said.
MOFA calls on WHO to listen to those voices supporting Taiwan's WHA bid as the only way to achieve the WHO goal of universal health coverage.