Ma says talks with Xi will not touch on South China Sea issue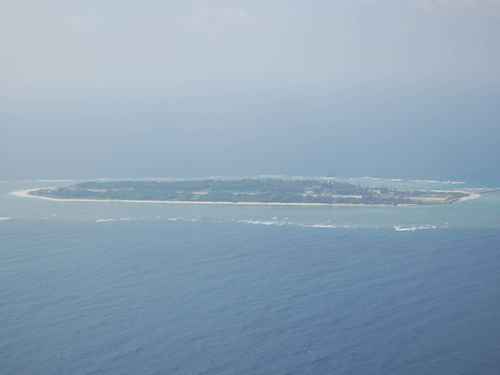 Taipei, Nov. 5 (CNA) President Ma Ying-jeou (馬英九) said Thursday that his upcoming talks with Chinese President Xi Jinping (習近平) in Singapore will not include the South China Sea territorial issue.
"The South China Sea issue is not on the agenda this time," Ma said at a news conference.
The president, however, said he will discuss with Xi the problems Taiwan faces in trying to participate in international organizations, in the hope of obtaining greater international space for Taiwan.
Asked whether he will mention China's military threat against Taiwan, Ma said the two sides of the Taiwan Strait should lower their hostility toward each other.
"There is always discussion on this point whenever we meet with the other side," he said.
Lowering hostility is crucial to promoting peace, and Taiwan wants to resolve disputes by peaceful means, Ma said.
On the possibility of a peace agreement with China, he said his government will put forward such an agreement only if the idea has the support of the people, as determined by public opinion surveys.
In a broad sense, however, all 23 agreements signed between the two sides of the Taiwan Strait since 2008 can be seen as peace agreements, Ma said.
He said the most important issue in the meeting will be cementing cross-strait peace and stability and maintaining the cross-strait status quo.
To achieve that goal, it is imperative to stick to the "1992 consensus" that puts forth the concept of "one China, two interpretations," the president said.
(By Hsieh Chia-chen and Y.F. Low)ENDITEM/pc
Related:●President hopes cross-strait leaders' meeting will become regular●Ma-Xi meeting aimed at welfare of next generation: president●U.S. has no role in Ma-Xi meeting: president●First lady will not accompany president to Singapore●Ma-Xi meeting has five characteristics: president●Ma hopes both sides will continue to cut animosity, deepen exchanges●Ma does not rule out Taiwan visit by Chinese leaders●President mum on whether he will address human rights in Xi meet●Ma-Xi meet to explore higher-level cross-strait communication channel●Ma says meeting with Xi aimed at securing cross-strait peace