CEC to discuss replacing five lawmakers who won city, county posts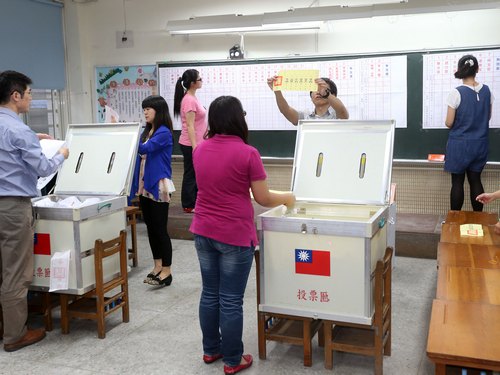 (Click HERE for our special election site)
Taipei, Nov. 29 (CNA) The Central Election Commission has set Dec. 5 to discuss by-elections to fill the legislative seats that are being left vacant by the five lawmakers who won city and county executive positions in Saturday's election.
They are required to leave their positions as legislators before taking up their respective posts as mayors and county magistrates on Dec. 25.
The five legislators are Taichung mayor-elect Lin Chia-lung, Changhua Magistrate-elect Wei Ming-ku and Pingtung Magistrate-elect Pan Men-an of the Democratic Progressive Party, and Miaoli Magistrate-elect Hsu Yao-chang and Nantou Magistrate-elect Lin Ming-chen of the Kuomintang.
Including those five, the Legislature has 113 seats, with the KMT holding 65 and the DPP holding 40. The rest are held by minority parties and independents.
Legislators in the current term will serve until Jan. 31, 2016. Under the Civil Servant Election and Recall Act, legislative by-elections should be completed three months after the resignations of the lawmakers take effect.
Lin Chia-lung and Wei resigned from the Legislature on Nov. 25, while the resignations of Pan, Hsu and Lin Ming-chen will automatically take effect when they are sworn into office.