Lithuanian festival showing Taiwanese films makes Kaunas debut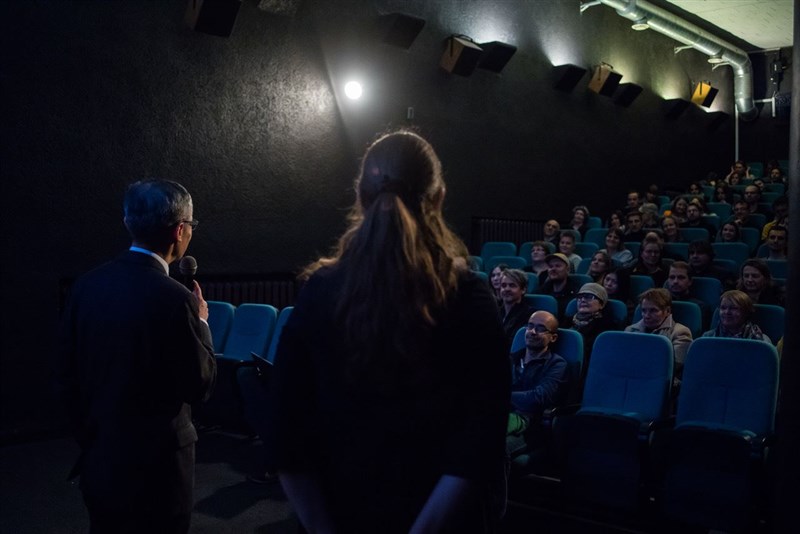 Taipei, Nov. 9 (CNA) The 5th "Taiwan on Screen" film festival jointly held by Taiwan and Lithuania saw the event undergo an expansion in scale and content after it made its debut in Kaunas and screened Taiwanese feature-length films for the first time.
The festival, which ran from Nov. 3 to Nov. 8, kicked off at the Skalvija movie theater in Vilnius, Lithuania's capital, where a total of nine Taiwanese films, including six feature-length movies and three documentaries, were screened.
The feature films shown included "Coo-Coo 043" (一家子兒咕咕叫), "Day off" (本日公休), "Demigod: The Legend Begins" (素還真), "Zone Pro Site" (總鋪師), "The Great Buddha Plus" (大佛普拉斯) and "Long Time No Sea" (只有大海知道), while the documentaries included "Father" (紅盒子), "A Holy Family" (神人之家) and "The Good Daughter" (阿紫).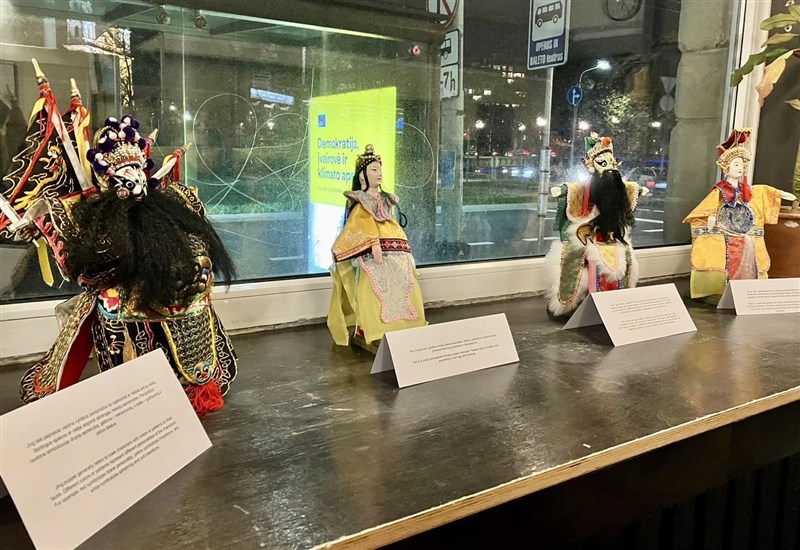 "Coo-Coo 043," the opening film, drew a crowd of more than 100, according to Taiwan's Ministry of Cultural Affairs, which organized the festival with the Asian Arts Center in Vilnius and the Cultural Division of the Taipei Representative Office in Germany.
At the Romuva theater in Kaunas, "Day Off," "The Great Buddha Plus," "Long Time No Sea" and "Father" were shown from Nov. 4 to Nov. 5.
This year's festival marked the first time that the event screened non-documentary films and was held outside of Vilnius, according to the ministry.
At the festival's opening ceremony, Gabija Vosyliūtė, head of the Asian Arts Center, thanked the ministry for its support, saying that the growing scale of the festival meant it could now reach wider audiences in Lithuania and allowed for a wider diversity of films to be shown, to the delight of cinephiles.
Because "Father" and "Demigod" both featured Taiwanese glove puppetry, the Cultural Division of the Taipei Representative Office in Germany said it sent four Taiwanese glove puppets to Lithuania to be displayed at the Vilnius theater to showcase to festival participants the elaborately crafted costumes and accessories from the quintessentially Taiwanese art.
According to the ministry, the division was put in charge of managing cultural exchanges between Taiwan and Lithuania this year, and people can expect more collaborations between the two countries in movies, performing arts and visual art in cities other than Vilnius.