FEATURE
/
In Asian debut, Ukrainian dancers bring show of defiance to Taipei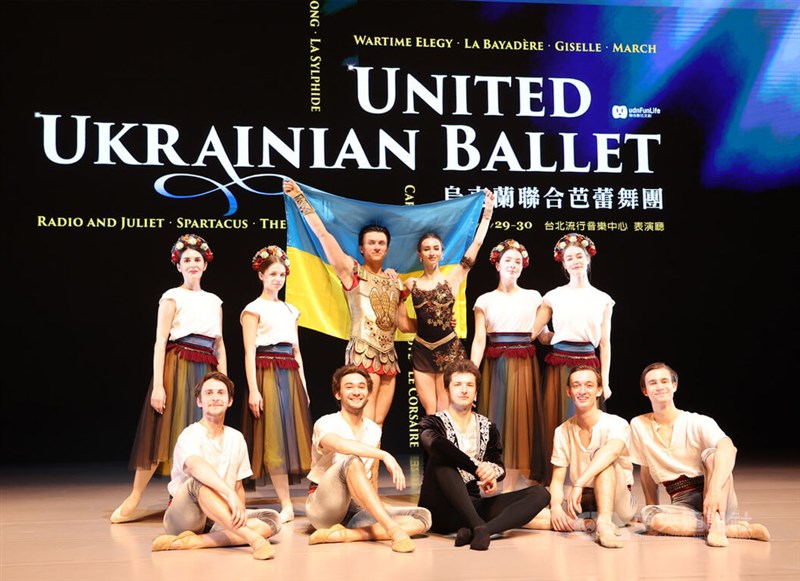 By Sean Lin, CNA staff reporter
When the United Ukrainian Ballet (UUB) debuts its new production "Wartime Elegy" in Asia this weekend in Taipei, the dancers will have more than simply artistic expression on their minds.
In bringing the ballet by well-known choreographer Alexei Ratmansky to Asia, members of the troupe were ready to "dance in defiance" to combat "Ukraine fatigue" and keep Russia's invasion in the public consciousness.
UUB principal ballerina Elizaveta Gogidze said in an interview with CNA on April 27 that while the troupe hopes to showcase Ukrainian culture and ballet dancers, the UUB's most important mission is to remind people of the ongoing war in Ukraine, which is why it has come to Taiwan.
The UUB consists of more than 60 self-described "refugee Ukrainian dancers" who fled their homeland after Russia's full-scale invasion of Ukraine began on February 24, 2022.
With the help of Dutch ballerina Igone de Jongh and her manager Mattijs Bongertman, the refugees were provided shelter in The Hague, Netherlands, where the UUB was later formed.
As a Ukrainian dancer from a ballet family, Gogidze said, she felt that if she danced and spoke more about the situation in her country, it would help people take notice.
"We are dancing in defiance," she said.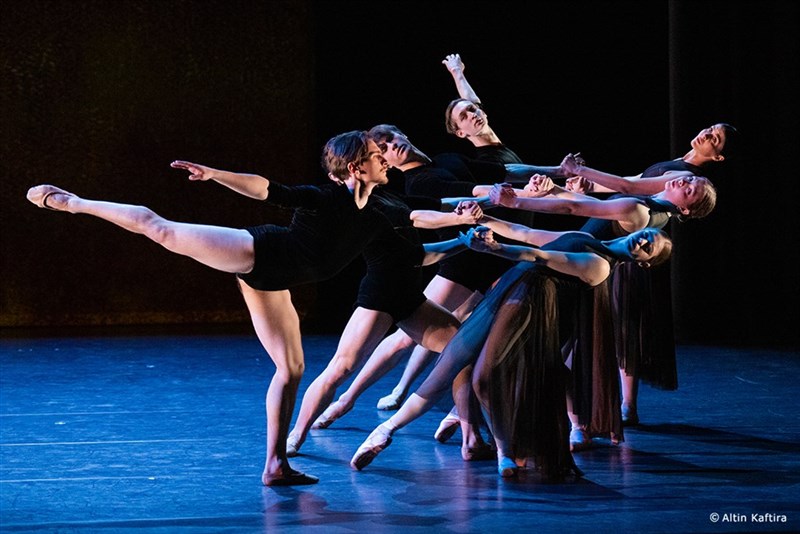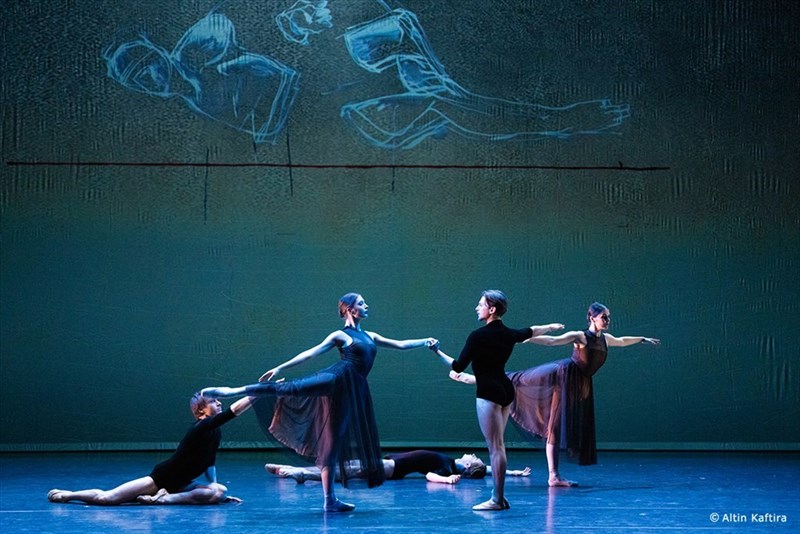 The UUB may be comprised mostly of Ukrainians, but Gogidze sees it as a global undertaking.
The UUB's slogan "United we dance against war," she said, not only applies to dancers but also to singers and basically all members of the cultural sector and the entertainment industry who support Ukraine in the war.
"We need to have the same mission and go that way to the end," she said, confident that Ukraine will be victorious at the end of the conflict.
"We will win, because we are right," she said. "It [Ukraine] is our home. They [Russia] attacked (us) at our home."
The UUB will give a total of three performances at the Taipei Music Center on April 29 and 30, each of which consists of 13 pieces and acts that include such classics as Giselle and Carmen as well as "Wartime Elegy."
Ratmansky, who is of mixed Russian and Ukrainian descent, created "Wartime Elegy" after Russia's invasion of Ukraine, and it has so far been staged in Europe and Australia.
Dubbed by the UUB as "a love letter to the Ukrainian people," the program is a tribute to Ukrainian culture and the resilient strength and hope for a peaceful future among Ukrainians, according to UUB COO Stefan Stolk.
In a separate interview on April 27, UUB producer Paul Godfrey highlighted the power of art in renewing people's interest in the situation in Ukraine.
For members of the UUB, Godfrey said, dancing started out as an activity that offered them solace after the shock they experienced from war and only later became a means to combat "Ukraine fatigue" in other countries as the war dragged on.
"When they were still in shock, it was the only place where they're actually performing their art, [where] they could actually get away from it, not in terms of forgetting, but at least feeling fulfilled, not like they've lost absolutely everything," Godfrey said, in reference to the Royal Academy of the Art, The Hague, where the UUB was founded.
"Then when we got closer to performances, obviously, it became clear to them that this was a meaningful way of gaining support for Ukraine," Godfrey said.
"People should do what is appropriate for them," Godfrey said. "And [what's] appropriate for them was dancing onstage and making these connections, doing the press, and getting the overall support of the audience...to regularly make that connection so that people don't have Ukraine fatigue."
According to Godfrey, UUB's most important achievement is that it has performed for about 100,000 people over the past year, and "every one of them left with a deeper connection."
"So when they see on the news what becomes boring and repetitive, every time they won't find it repetitive because they'll have made that connection," he said.
Citing the UUB's tour in Australia as an example, Godfrey said it was evident that every show they put on was an "event" with a clear message rather than just a "performance."
"When we went to Australia, for the first time in my life, I saw we were selling more programs after the show than before it, which meant that during the course of this performance, people became aware it was an event, and that connection happened," he said.
These connections, Godfrey said, are key to helping Ukraine rally international support.
"Governments can't keep pouring money in support into Ukraine if there's no understanding or willingness from the people to vote them in," he said.
Most of the connections UUB has formed in the countries it has toured were with taxpayers who were funding Ukrainians' defense against Russia, he said.
Since Russia's invasion of Ukraine, many have drawn parallels with a potential Chinese invasion of Taiwan.
Godfrey is hoping that China will see Russia's invasion as a cautionary tale.
"I think the Chinese, I would hope, have looked at Ukraine and understood that it's one thing to invade a country, it's another thing to keep it," Godfrey said.
As for whether Taiwanese dancers could follow in the footsteps of the UUB and rally international support through art, Godfrey said it would take a war to find out.
"I know there are some wonderful Taiwanese dancers who perform all over the world," Godfrey said. "But I don't wish them to be part of a political statement, because they'll only be part of a political statement when it's too late."
But if pressed into action, Gogidze said dancers would have to act, "because when you want to be free, it's normal [to take action]. And I think dancers' weapon is dance."
Enditem/ls
View All