FEATURE
/
Sounds Good serves up analog goodness for music fans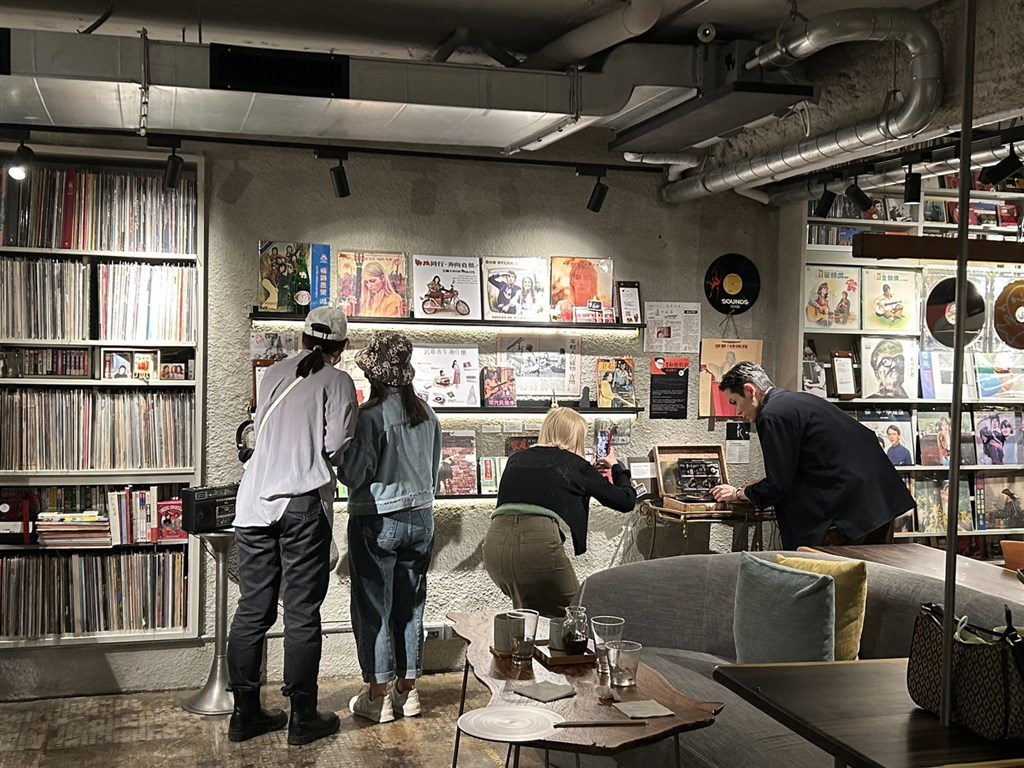 By Sean Lin, CNA staff writer
Where do you go when you want to forget about the world and wind down for a couple of hours? For some Taipei residents, the answer is a coffee shop in an inconspicuous lane near Daan Forest Park.
At first glance, Sounds Good appears to be just another of Taipei's many well-decorated coffee shops, offering warm lighting and industrial undertones.
But start taking a good look around and it quickly becomes evident that music, rather than coffee, embodies the shop's soul.
Stacked against one of the shop's walls is a gramophone, not your typical vintage decoration that has long outlived its utility, but a music player in perfect working condition.
It comes complete with a special needle to play now near-extinct 78 rpm shellac records, which gave way in the 1950s and '60s to traditional vinyl records.
A Vitrola "Credenza" gramophone plays a shellac record of Frederic Chopin's Nocturne Op.9, No. 2. Video courtesy of Sounds Good
An impressive "cassette wall" extends down to a cozy basement listening area, or the "veg-out area" as shop owner Lin Pei-ju (林珮如) calls it, which gives way to a central wall highlighting vinyl albums.
A nearby turntable is constantly spinning vinyl, making indisputably clear the shop's preferred type of music playback.
Lin's eyes sparkled with passion as she sat down to talk about her journey into the vinyl world.
She held up one of her most treasured titles, an original "Dan Dan You Qing" (淡淡幽情) album recorded in 1983 by the late iconic Taiwanese singer Teresa Teng (鄧麗君) and pulled a booklet from the album cover's sleeve, running her fingers gently through the photos and artwork.
"See how pretty these are? Even to this day, these [styles] are not out of fashion," she said.
In fact, there has been a vinyl resurgence in the last 15 years after the records were marginalized for years by CDs and, later, digital tracks, that has provided the impetus for Lin's shop.
Lin credits the revival in part to vinyl's inherent intangibles.
"What's really fascinating about vinyl albums is that they're captivating just by how they look...and the process you have to go through -- turning on different pieces of equipment, putting the record on the turntable," she said.
"The brain has to process more than just sound. It's an experience that engages all your senses...It makes you cherish the sound that you hear," she said.
That said, the intoxicating sound that all vinyl lovers trumpet remains the records' main attribute.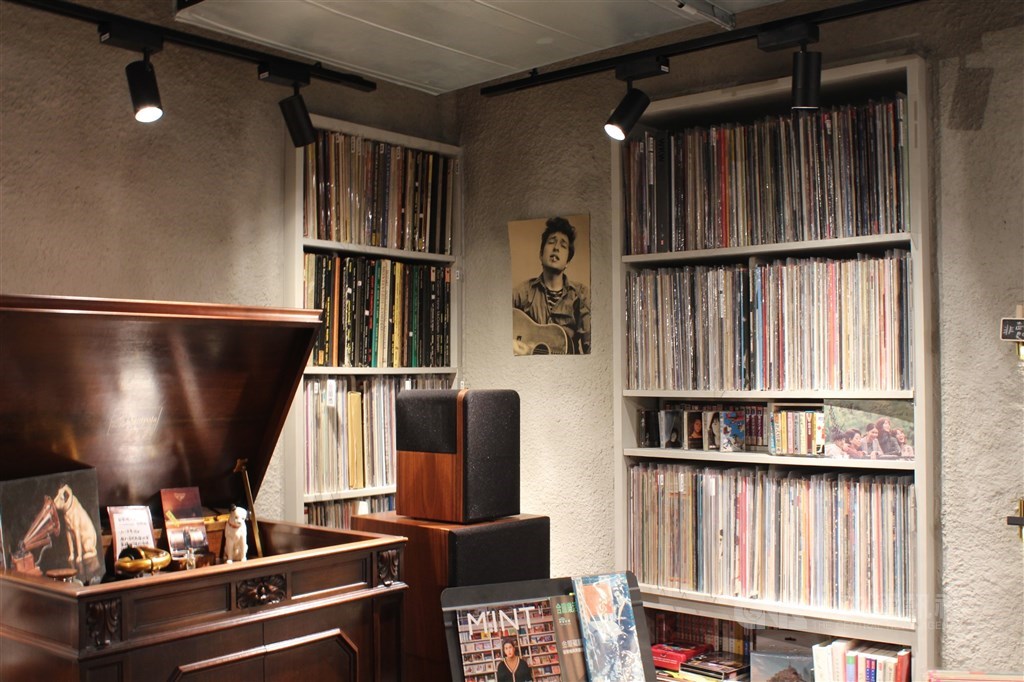 To Lin, a well-mastered record has more dimensionality, a wider soundstage, and greater dynamics compared to digital files played on a computer or mobile phone.
"While digital sources such as Spotify Premium or YouTube Premium sound good, the sound to me is somewhat pasteurized and 'in the air.' Vinyl sounds very 'down to earth, as if someone is throwing musical notes at you, one note at a time,'" she said.
The difference reflects the different operating principles of the playback systems.
"One is a simulation done by a stream of zeros and ones, one is produced by a stylus touching grooves," she explained.
As with many audiophiles, Lin is obsessed with the pursuit of a "live" sound, which in her mind can only be realized in records cut at the scene of the action.
Examples she gave include Flamenco Fever, released on the M & K Realtime Records label, and The Legend of 1900 original soundtrack.
"Direct-cut vinyl is all about realism. You can hear the atmosphere and environment, even footsteps sending vibrations through the floorboards," she said.
It was this desire for "real" sounds that drove Lin into hardcore vinyl collector territory.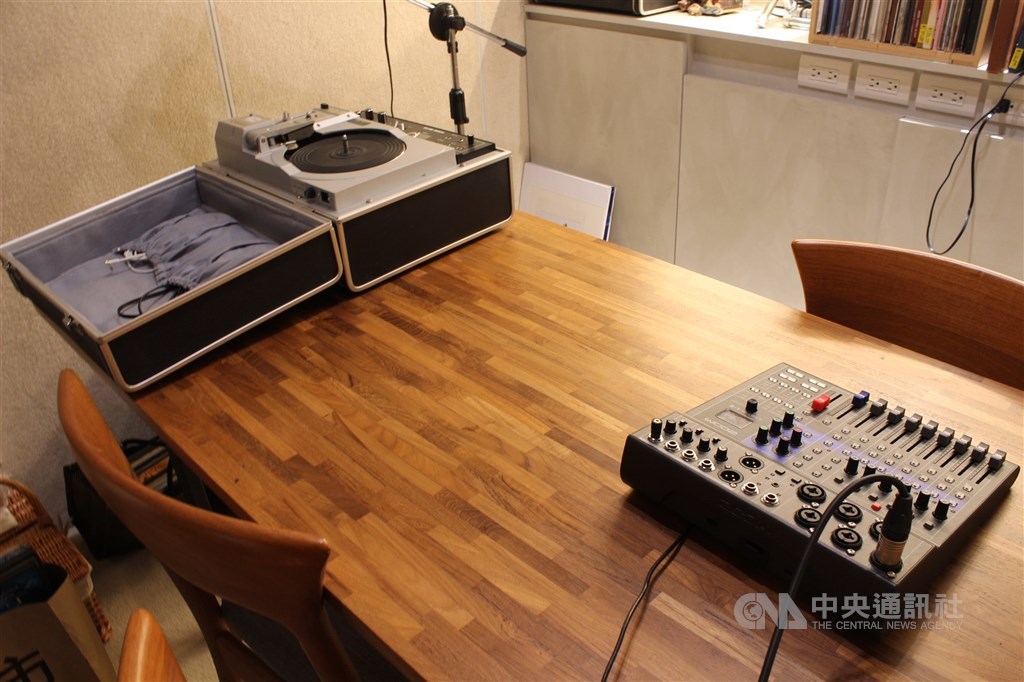 In a room next to Sounds Good's basement listening area, a Japan-made vinyl-cutting lathe exuding an industrial feel sits on a table with a mixing console and a microphone. It's there to custom-cut 7-inch vinyl records for customers to preserve the sounds of their lives.
All that is needed is an audio recording that can be fed into the mixing console or live audio signals that can be picked up by the microphone. The cutting lathe picks up the soundwaves and cuts your personalized vinyl record on the spot.
"The cutting lathe picks up the vibrations. You can literally 'see' your voice being 'cut' onto the record," Lin said.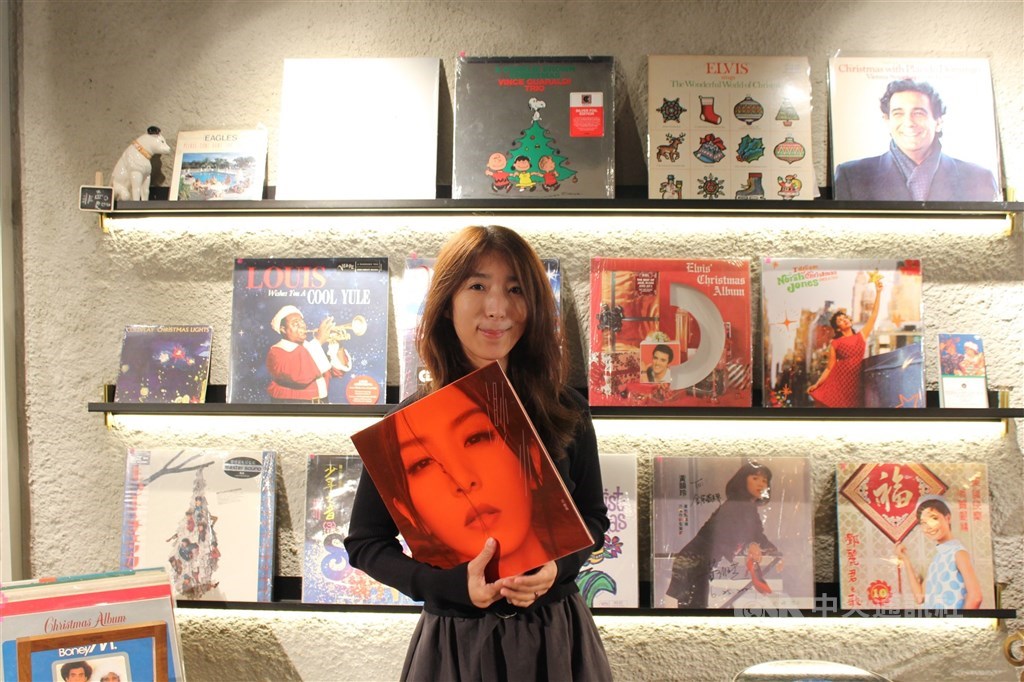 Beyond its unique vintage atmosphere, Sounds Good occasionally turns into an intimate live music venue, said Madan Ho (何瑪丹), the shop's music director.
In 2022, the Hong Foundation teamed up with Sounds Good on several events to promote the vinyl reissue of "Chen Da and His Songs" (陳達和他的歌) from late Hoklo singer Chen Da (陳達), whose song Remembering (思想起) is textbook material for folk songs originating in Hengchun, Taiwan's southernmost township.
To capture the zeitgeist of Chen's era, Ho transformed the shop into a "folk song restaurant" through decor paying homage to 1980s Taiwan and invited Taiwanese folk singers, including Wu Chu-chu (吳楚楚) and Wang Jui-yu (王瑞瑜), to perform some of their songs live.
Other events included a music-themed book club hosted by Ho that featured musical selections from Japanese author Haruki Murakami's popular 1987 novel Norwegian Wood.
Playing the tracks side by side with the book in chronological order seemed to offer participants vistas into Murakami's mind and made them appreciate the plot even more, Ho said.
"After the book club concluded, many participants said they had a newfound admiration for Murakami, and that started them collecting vinyl," she said with a chuckle.
The activities are well-aligned with Lin's vision for her shop as a repository and promoter of music from the early 20th century to the present day, and the vastness of its collection has attracted many customers to revisit their youth.
The venue is sometimes booked, Lin said, for class reunions so that classmates can recall the good old days over their favorite tracks.
"To them, the soundtrack of their youth can only be replayed through certain records, because that's the sound they heard back in the day," she said.
But there's also plenty for younger music fans, Lin said, as she and her staff are always on the lookout for new, interesting sounds, and they recently added a release from K-pop supergroup Blackpink to the shop's collection on a young customer's recommendation.
Beyond offering a touch of nostalgia, Lin sees the shop as a refuge from the responsibilities of daily life -- a mission that emerged at the height of Taiwan's COVID-19 outbreak.
"Some customers had family members that passed on. They told me that if they hadn't found an outlet in this place, they probably would have had a breakdown," she said.
"That's why many customers like to veg out in the basement listening area and don't want to leave," she said. "It always brings a smile to my face seeing them fall asleep while listening to music."
Enditem/ls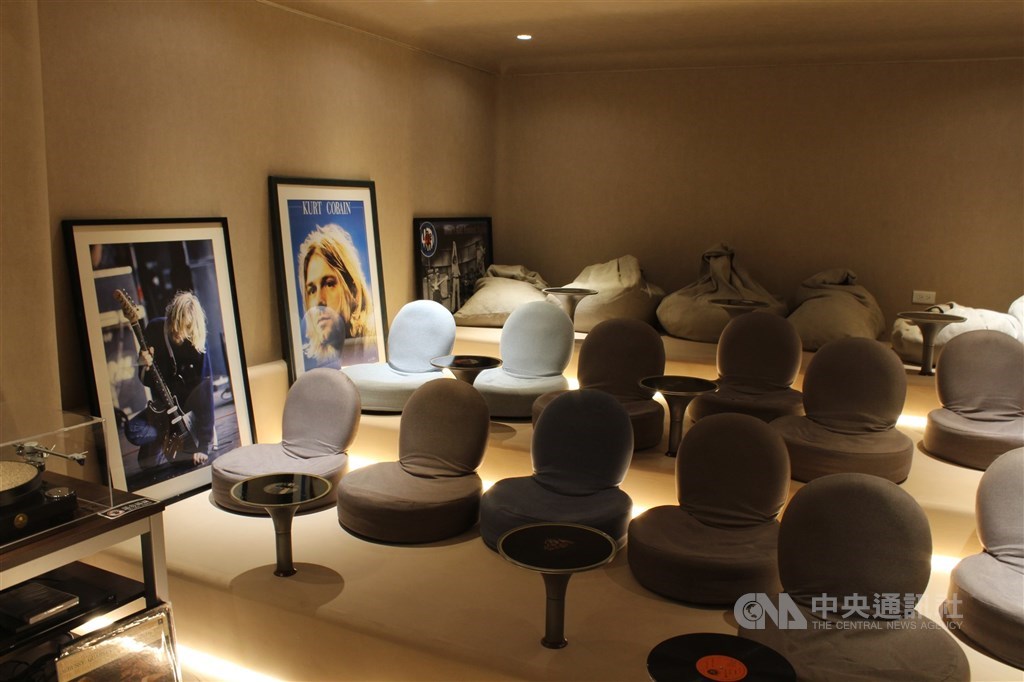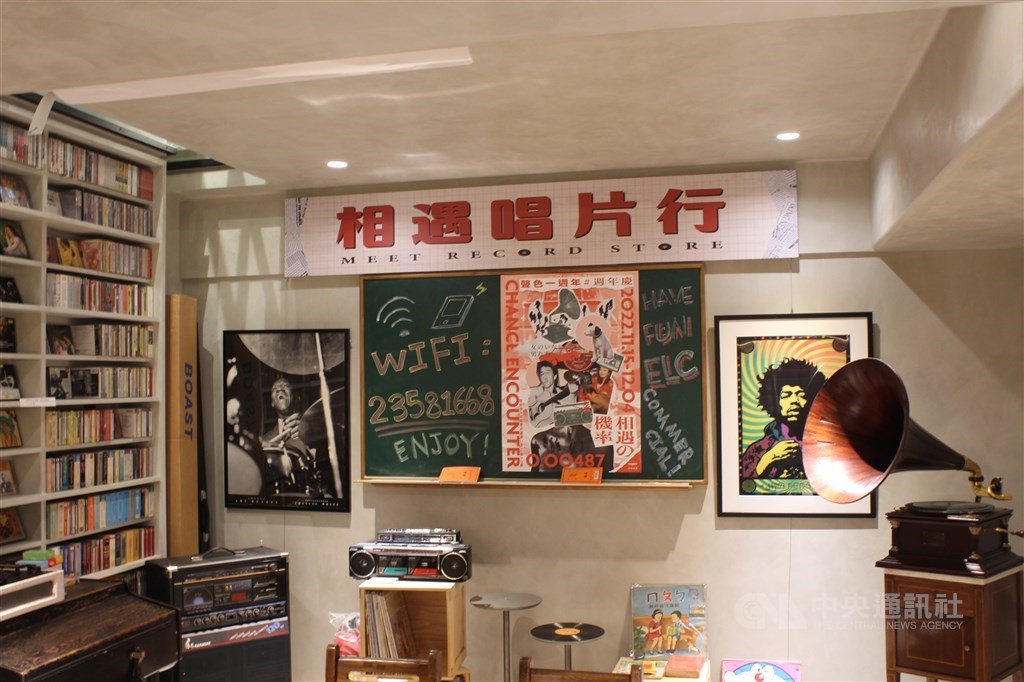 View All