Special screening kicks off online French film festival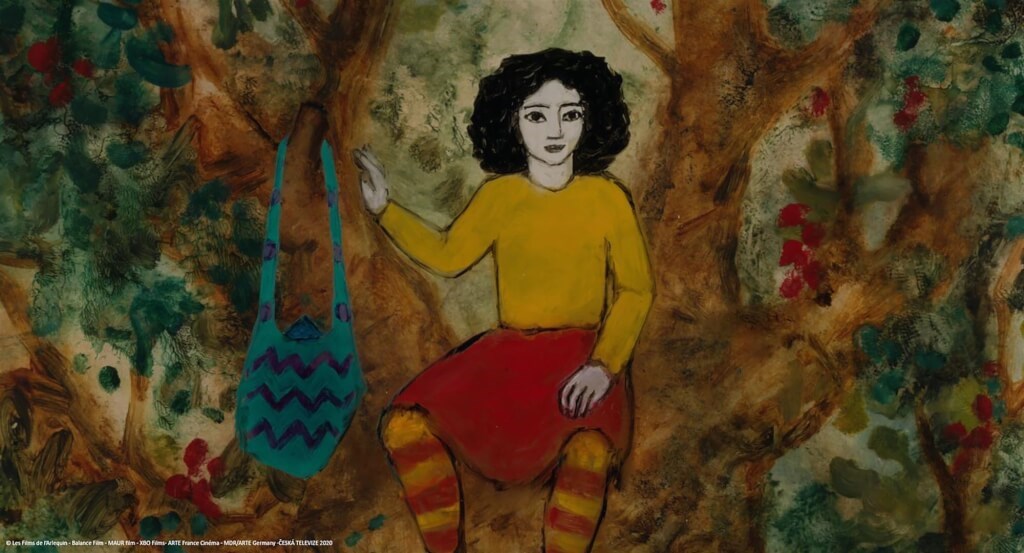 Taipei, Jan. 13 (CNA) The French Office in Taipei hosted a special showing of an animated movie on Friday evening to mark the start of MyFrenchFilmFestival (MyFFF), an online film festival that runs from Jan. 13 to Feb. 13.
MyFFF "represents the diversity of not only French cinema but also French-speaking cinema," said Nicolas Rouilleault, audiovisual attache at the French Office in Taipei, ahead of the screening in Taipei.
The festival honors a wide array of movie genres and different voices, he said.
Speaking of the selection for Friday's screening, "The Crossing," Rouilleault told CNA that the animated feature is "representative" of the film festival, adding that the female director Florence Miailhe is also a painter.
The animation, released in France in 2021, depicts the dramatic journey of two young siblings who have to run away from an non specific country in Eastern Europe to find a place they belong.
It is one of the 29 movies, including feature films and shorts, selected for the 2023 edition of the one-month online film festival.
In Taiwan, 28 of the total will be accessible with English and Chinese subtitles, among others, on seven video on demand (VOD) platforms, including Catchplay, HamiVideo, MUBI and Apple TV, by subscribers.
According to Catchplay, one of the 29 films is not available in Taiwan due to copyrights issues.
In addition to VOD services, Taiwanese audiences can also go to MyFFF's website, where shorts are free of charge and movies are available at a fixed rate.
MyFFF was launched in 2011 by Unifrance, a Paris-based organization dedicated to promoting French cinema worldwide.
According to the French Office in Taipei, the 2022 edition of MyFFF, which was streamed in 200 countries and territories, attracted approximately 130,000 views in Taiwan alone.
The office represents Paris' interests in Taipei in the absence of formal diplomatic relations.