Golden Horse Awards: Major awards divided between Taiwan, Hong Kong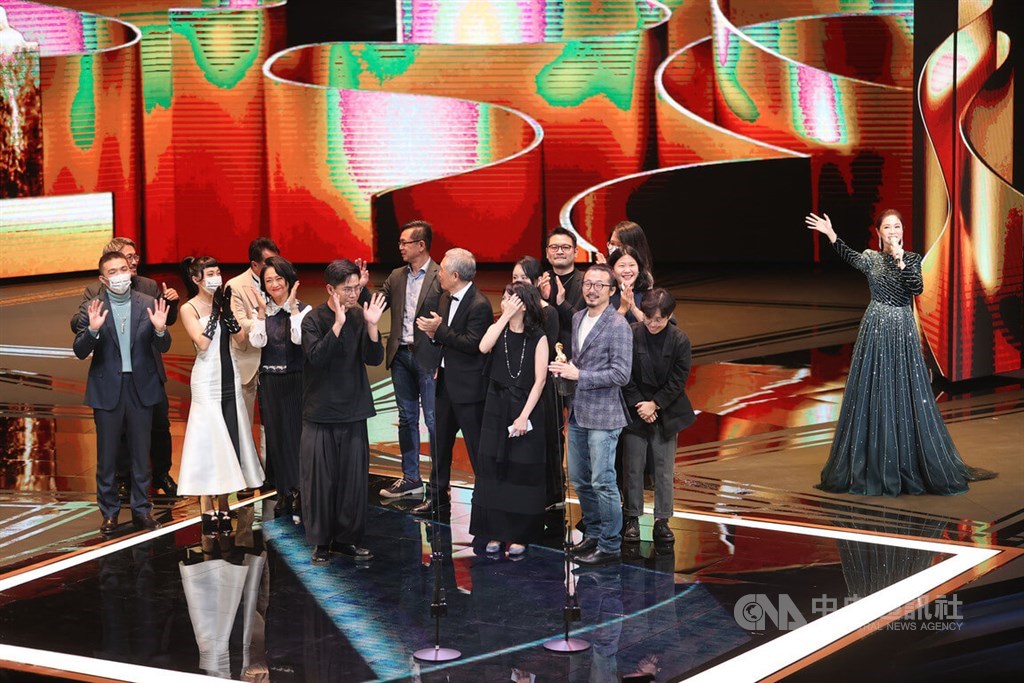 Taipei, Nov. 20 (CNA) The major honors handed out by the 59th Golden Horse Awards were divided between films made in Taiwan and Hong Kong, with a Hong Kong-based Malaysian director winning big at the awards ceremony held in Taipei on Saturday night.
For the second year in a row, a Hong Kong film -- "Limbo" (智齒) -- earned the most nominations (14) among the 182 films that submitted entries for the awards targeting works from the Chinese speaking world.
"Limbo" took home four of the 23 awards handed out Saturday evening, including the best adapted screenplay award for Au Kin-yee (歐健兒) and Shum Kwan-sin (岑君茜).
The three other awards won by the film, which follows a seasoned cop and his rookie partner (Mason Lee) as they track down an elusive serial killer, were best cinematography, best art direction and best visual effects.
Meanwhile, the night's first winner, Hong Kong-based Malaysian director Lau Kok-rui (劉國瑞), who won the best original screenplay award, saw his film "The Sunny Side of the Street" (白日青春) also bag the best new director and the best leading actor awards.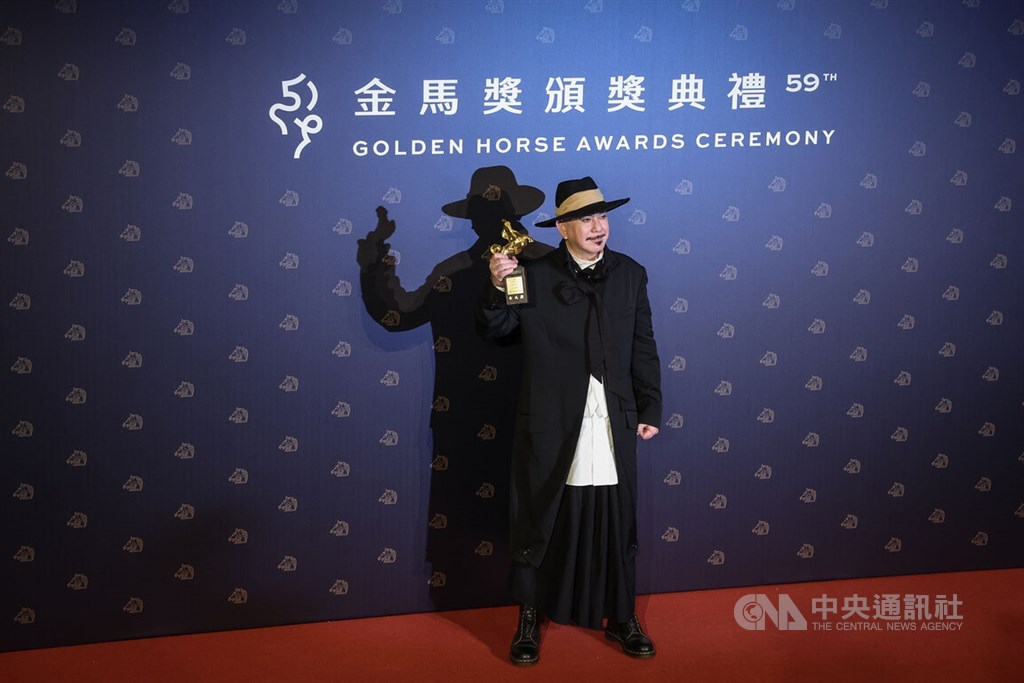 When receiving his award for best actor, Anthony Wong (黃秋生), a three-time Golden Horse best supporting actor award winner, said the win made him think he should work with new directors more in the future.
In the movie, Wong played a taxi driver, who fled China in the 1970s and met a Hong Kong-born Pakistani child waiting for refugee status to Canada.
Taiwanese film "Coo-Coo 043" (一家子兒咕咕叫) won the best narrative feature film award, along with the best new performer award for 24-year-old Hu Jhih-ciang (胡智強).
Wen Tien-hsiang (聞天祥), who headed the Golden Horse Awards' executive committee, said there was no single overpowering film among this year's best narrative feature film nominees, but the judges eventually narrowed the winner down to a choice between "Coo-Coo 043" and "Limbo."
"Coo-Coo 043," about a struggling family that depends on pigeon racing for a living, had very realistic characters and did not try to go out of its way to please audiences with a flood of positive energy, which was why it was able to stand out, Wen said.
● Hong Kong film 'Limbo' wins audience award; 'Coo-Coo 043' takes FIPRESCI award
A trailer of "Coo-Coo 043." Source: Taipei Golden Horse Film Festival
Another Taiwanese movie, family drama "GAGA" (哈勇家), won the best director and best supporting actress awards. The honors went to GAGA director Laha Mebow (陳潔瑤) of the Indigenous Atayal tribe, and 74-year-old Kagaw Piling (林詹珍妹), who was making her film debut.
Veteran actress Sylvia Chang (張艾嘉), who starred in Hong Kong director Anastasia Tsang's (曾憲寧) first feature film "A Light Never Goes Out" (燈火闌珊), took the best actress award, her third in the category but her first since 1986.
Supernatural horror film "Incantation" (咒) from Taiwan, which received 13 nominations, went home with two awards -- one for director Kevin Ko (柯孟融) in the best film editing category and one in the best sound effects category.
A trailer of "A Light Never Goes Out." Source: Taipei Golden Horse Film Festival
A trailer of "Incantation." Source: Taipei Golden Horse Film Festival
Berant Zhu (朱軒洋) was named the best supporting actor for his performance in "Bad Education" (黑的教育), which was nominated in four categories, including one in the best new director category for Kai Ko (柯震東).
For the third time in five years, no films were nominated in the best animated film category.
Taiwanese director Tsai Tsung-lung's (蔡崇隆) "And Miles to Go Before I Sleep" (九槍, meaning nine gunshots in Chinese) won the best documentary feature award.
Tsai's film looked into the challenges facing migrant workers in Taiwan, following the death of undocumented Vietnamese migrant worker Nguyen Quoc Phi, who died on the way to the hospital after being shot by police nine times in August 2017.
The worker's sister Ruan Jin Hoang, who appeared on stage to receive the award with the production team, said she hoped the documentary could help stop the tragedy that struck her family from happening to others.
A trailer of "And Miles to Go Before I Sleep." Source: Taipei Golden Horse Film Festival
For the first time, the best makeup & costume design award was given to designers of glove puppets -- Ken Fan (樊仕清) and Chen You-feng (陳有豐) -- for "DEMIGOD: The Legend Begins" (素還真), which was produced by Taiwan's most prominent glove puppetry studio, Pili, the organizers said.
Other notable winners included dancer-choreographer Sheu Fang-yi (許芳宜), who won the best action choreograph award for her semi-autobiographical film "Salute" (我心我行), and singer-songwriter Eric Chou (周興哲), who co-wrote ""What's on Your Mind" (想知道你在想什麼) for the film "My Best Friend's Breakfast"(我吃了那男孩一整年的早餐) and won the best original film song award.
The organizers also handed out the "Outstanding Taiwanese Filmmaker of the Year" award to explosion specialist Chen Ming-ze (陳銘澤), who passed away in the summer because of complications from cancer.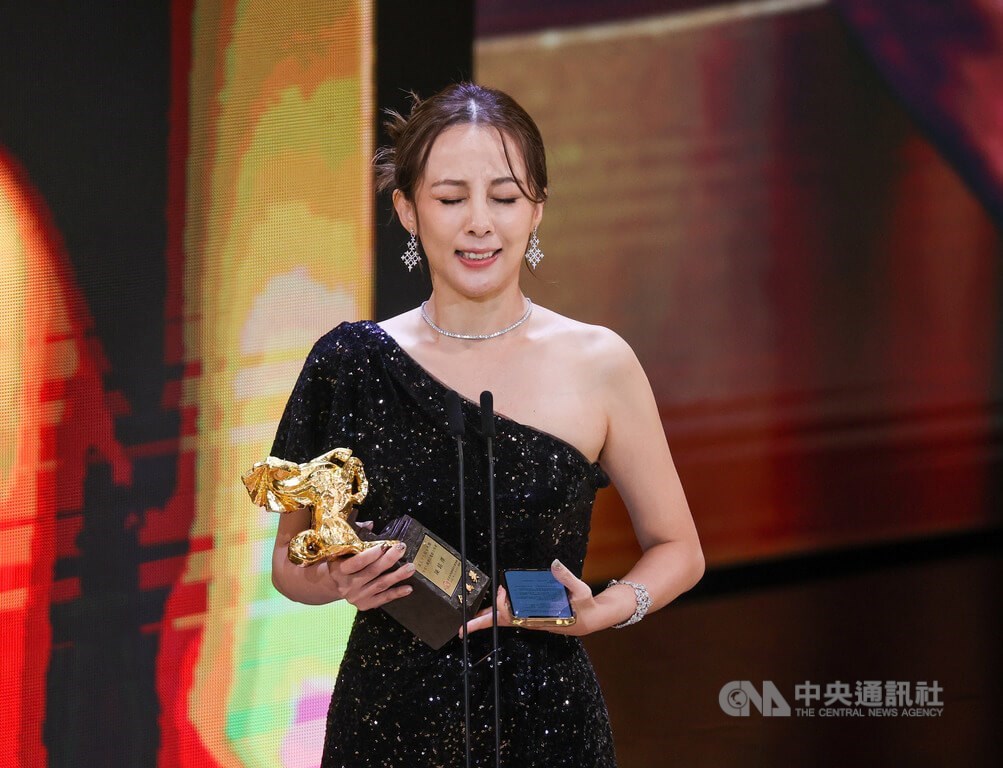 Chen's wife Yen Tung-wei (顏彤瑋) said she did not see the award as late recognition, but an honor her late husband deserved.
Director Chang Chao-tang (張照堂) and cinematographer Lai Cheng-ying (賴成英) each received a Golden Horse Lifetime Achievement Award for their contribution to the early development of the film industry during the awards ceremony on Saturday.
Full list of the 2022 Golden Horse Award winners:
★ Best narrative feature: "Coo-Coo 043" (一家子兒咕咕叫) by Chan Ching-lin (詹京霖)
★ Best documentary feature: "And Miles to Go Before I Sleep" (九槍) by Tsai Tsung-lung (蔡崇隆)
★ Best live action short film: "Can You Hear Me?" (講話沒有在聽) by Li Nien-hsiu (李念修)
★ Best documentary short film: "Will You Look at Me" (當我望向你的時候) by Huang Shuli (黃樹立)
★ Best animated short film: "Compound Eyes of Tropical" (熱帶複眼) by Zhang Xu Zhan (張徐展)
A clip from "Compound Eyes of Tropical." Source: Taipei Golden Horse Film Festival
★ Best director: Laha Mebow (陳潔瑤) / "GAGA" (哈勇家)
★ Best new director: Lau Kok-rui (劉國瑞) / "The Sunny Side of the Street" (白日青春)
★ Best leading actress: Sylvia Chang (張艾嘉) / "A Light Never Goes Out" (燈火闌珊)
★ Best leading actor: Anthony Wong (黃秋生) / "The Sunny Side of the Street" (白日青春)
★ Best supporting actress: Kagaw Piling (林詹珍妹) / "GAGA" (哈勇家)
A trailer of "GAGA." Source: Sky Films Entertainment
★ Best supporting actor: Berant Zhu (朱軒洋) / "Bad Education" (黑的教育)
★ Best new performer: Hu Jhih-ciang (胡智強) / "Coo-Coo 043" (一家子兒咕咕叫)
★ Best original screenplay: Lau Kok-rui (劉國瑞) / "The Sunny Side of the Street" (白日青春)
★ Best adapted screenplay: Au Kin-yee (歐健兒) Shum Kwan-sin (岑君茜) / "Limbo" (智齒)
Source: Sun Entertainment Culture
★ Best cinematography: Cheng Siu-keung (鄭兆強) / "Limbo" (智齒)
★ Best visual effects: Garrett Lam (林嘉樂), Ho Man-lok (何文洛) and Diu King-wai (刁璟瑋) / "Limbo" (智齒)
★ Best film editing: Kevin Ko (柯孟融) / "Incantation" (咒)
★ Best art direction: Mak Kwok-keung (麥國強) and Renee Wong (王慧茵) / "Limbo" (智齒)
★ Best makeup & costume design: Ken Fan (樊仕清) and Chen You-feng (陳有豐) / "DEMIGOD: The Legend Begins" (素還真)
Source: Taipei Golden Horse Film Festival
★ Best sound effects: R.T KAO (高偉晏), Rockid LEE (李銘杰), Richard Hocks and Nusorn Thongkhum / "Incantation" (咒)
★ Best action choreograph: Sheu Fang-yi (許芳宜) / "Salute" (我心我行)
★ Best original film score: Wong Hin-yan (黃衍仁) / "The Narrow Road" (窄路微塵)
★ Best original film song: "What's on Your Mind" (想知道你在想什麼) from "My Best Friend's Breakfast"(我吃了那男孩一整年的早餐) / Lyricist : Eric Chou (周興哲) and Wu I-wei (吳易緯); Composer and performer: Eric Chou
From Eric Chou's YouTube channel
★ Outstanding Taiwanese Filmmaker of the Year: Chen Ming-ze (陳銘澤)
★ Lifetime Achievement Award: Chang Chao-tang (張照堂) and Lai Cheng-ying (賴成英)