Taiwan Film Festival in Australia to kick off July 28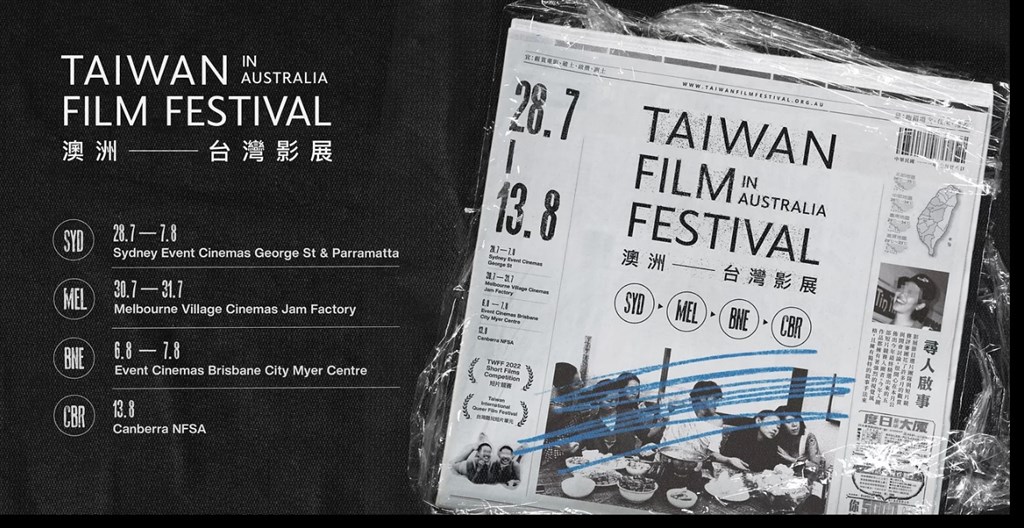 Taipei, July 4 (CNA) The Taiwan Film Festival in Australia will return from July 28 to August 13 this year with a lineup of feature and short films set to be screened in Sydney, Melbourne, Brisbane, and Canberra.
Now in its fifth year, the festival will open in Sydney with a viewing of the psychological drama "Goddamned Asura," which has been nominated for eight awards at the 2022 Taipei Film Festival.
Other feature films in this year's lineup include novelist Chang Yao-sheng's (張耀升) directorial debut "A Leg," "Till We Meet Again" by the best-selling author and filmmaker Giddens Ko (九把刀), and the black-and-white artistic film "Far Away Eyes."
The short film program, meanwhile, will include "Can You Hear Me?," "Keyboard Warrior," and "Who the Fuck Are You," all making their Australian premieres, as well as "Forgiveness Day" by Australian director Derek Ho.
The festival will also present three short films on LGBT themes in conjunction with the Taiwan International Queer Film Festival, as well as three shorts -- "The Night," "The Moon and the Tree," and "A Conversation with God" -- by the renowned director Tsai Ming-liang (蔡明亮).
Finally, the festival will hold screenings of the classic films "Taipei Story" and "Yi Yi: A One and a Two" as part of a retrospective for the late Taiwanese New Wave filmmaker Edward Yang (楊德昌).
The full program of film screenings and information on how to purchase tickets can be found on the festival's website at https://www.taiwanfilmfestival.org.au.
Taiwan Film Festival 2022 Sizzle Reel