All hail the Queen: Mazu statues take vintage train ride for festival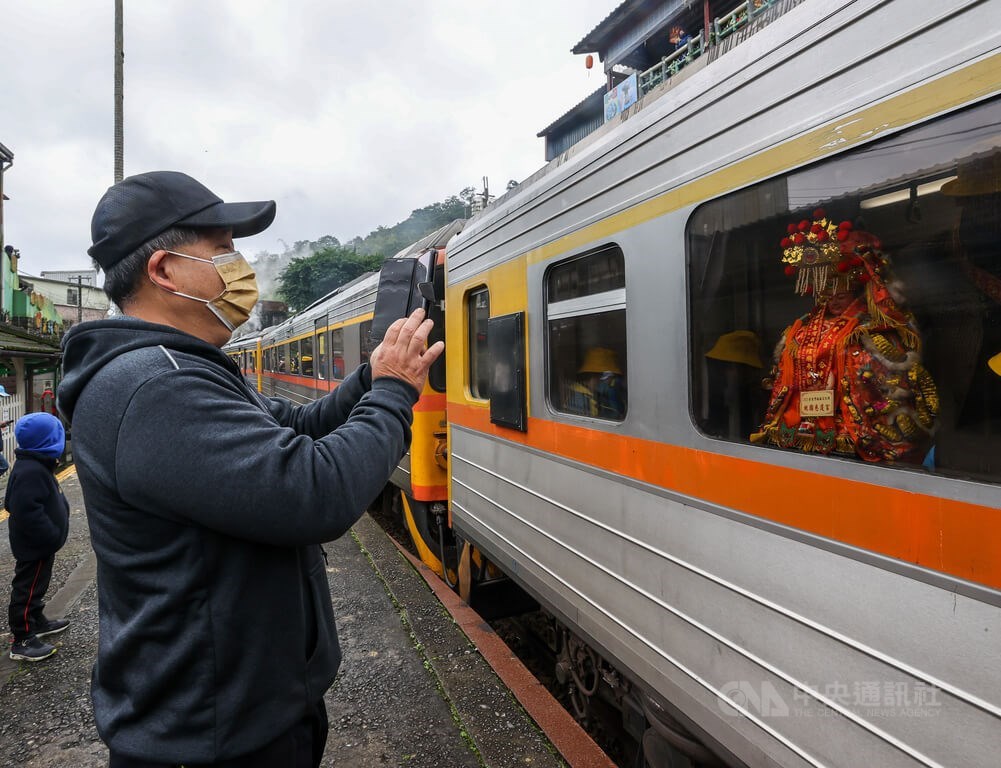 Taipei, Jan. 8 (CNA) Twenty-five statues of Mazu made their way to a renowned temple in New Taipei on Saturday on a train pulled by a Japanese colonial era steam locomotive as part of the "2021 Northern Taiwan Mazu Cultural Festival."
The festival, held to honor Mazu, one of Taiwan's most popular religious icons known also as the Queen of Heaven, changes the organizing city or county every year, and is hosted by a specific temple in the city or county selected.
Cheng An Temple in tourism-oriented Pingxi District in New Taipei got the nod for the 2021 celebration, which was delayed until now due to the COVID-19 pandemic, and organizers decided to make the area's popular tourism train line a centerpiece of the festivities.
A steam locomotive built by the Japanese in the 1930s and now used only on special occasions led a train transporting the 25 statues drawn from different temples in northern Taiwan along the Pingxi line to bless the towns and residents in the area.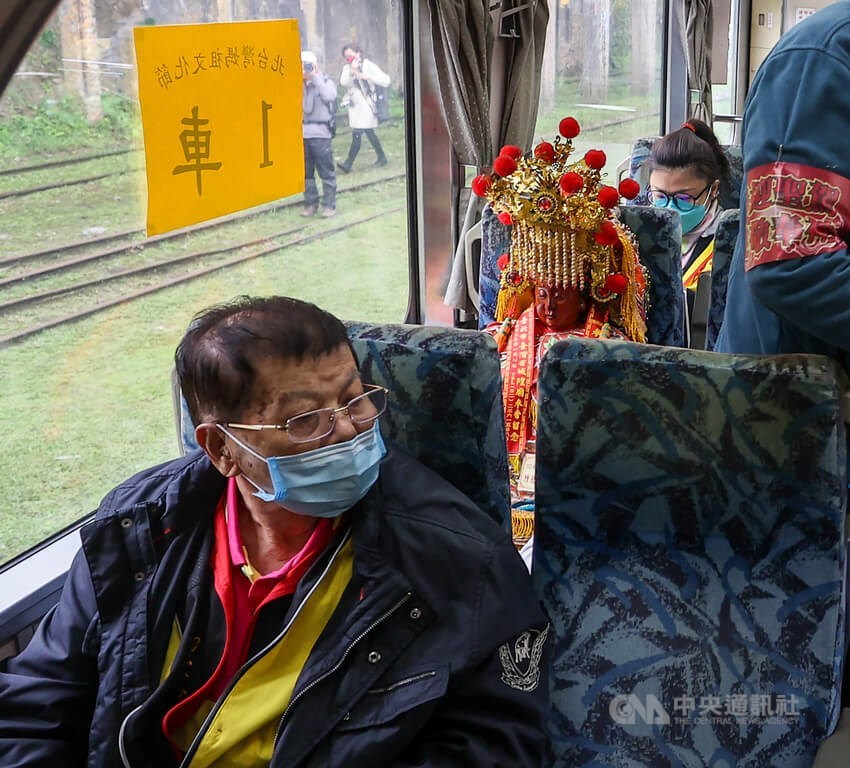 The train's four cars made three-minute stops at each station on the line before arriving at the Shifen station, where the statues were welcomed and placed in Cheng An Temple.
They will be on display there until Jan. 16, giving visitors the chance to pray for blessings from the goddess.
To mark the arrival of the Mazu statues, the temple also commissioned a 20-foot tall sky lantern from one of Taiwan's most renowned sky lantern masters, Hu Min-shu (胡民樹), who also serves as the chairman of the temple.
According to the city, the sky lantern reflects the convergence of Hu's craftsmanship and the expertise of local deity painter Liao Hsiang-ling (廖湘靈).
Taiwan's worship of Mazu, recognized as the powerful and benevolent Goddess of the Sea, stems from traditions passed down from early immigrants who sailed to the island from the Fujian area in China.