Maestro Mei-Ann Chen named chief conductor of Austrian orchestra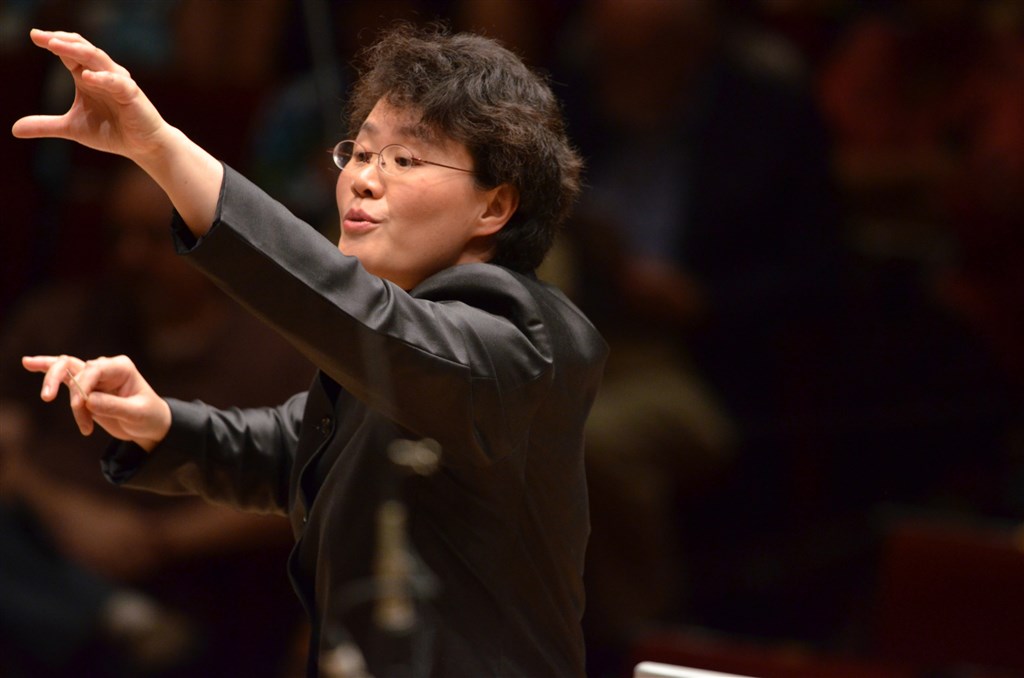 Taipei, May 19 (CNA) Taiwanese-American conductor Mei-Ann Chen (陳美安) has been named the chief conductor of Austria's recreation- Grosses Orchester Graz at Styriarte, the first female Asian conductor to hold such a position with an Austrian orchestra.
Chen has been the music director of the Chicago Sinfonietta since 2011 and artistic director and conductor of the National Taiwan Symphony Orchestra Summer Festival since 2016, and has served as the first Artistic Partner of Houston's ROCO (River Oaks Chamber Orchestra) since 2019.
Chen's affinity for working with youth orchestras, her championing of female composers, and her natural interactions with fans from America and Asia were all reasons why she was named to the position.
"It is a great honor for me to be recognized in Europe -- the cradle of classical music," Chen told CNA in an interview on Wednesday, when speaking of her five-year contract that is set to begin in September with the acclaimed 19-year-old orchestra.
"It was so harmonious to work with the group, and it was a feeling like love at the first sight," she said of her time as the orchestra's guest conductor.
Mathis Huber, general manager of the ensemble, said the May 18 appointment came after Chen had completed two years of her original three-year term as the orchestra's first principal guest conductor.
"Since Mei-Ann Chen's first collaboration with recreation in May 2011, a great and still growing affinity has been felt between the musicians of the orchestra, Haus Styriarte, and her, resulting in all our collaborations turning into very special moments of artistic and human encounter," Huber said.
"Principal guest conductor of the orchestra recreation since 2019, beginning this 2021-2022 season, she will now serve as recreation's principal conductor for five years, fulfilling a long-cherished wish of the orchestra."
Chen said the pandemic has forced so many performance venues to shut down that even century-old groups have needed to explore ways to survive, pushing them to hold online concerts, and she speaks fondly of the virtual shows she did with recreation.
"The virtual concerts we did during the pandemic provided much healing and inspiring moments for many," she said, according to a statement on her appointment. They are "a reminder of the importance of the arts in daily life, as well as in a worldwide crisis."
As part of her efforts to help classical music take root around the world, she often holds concerts and explains musical works on the internet.
Born in Kaohsiung in 1973, Chen went to the United States to study violin in 1989, becoming the first student in the history of the New England Conservatory to receive master's degrees simultaneously in both violin and conducting.
In 2005, Chen won the top prize in the prestigious Malko Competition for young conductors, and her career has taken off since then.
Praised for her dynamic, passionate conducting style, Chen is acclaimed for infusing orchestras with energy, enthusiasm and high-level music-making.
Although Chen denies being a gourmet, she has compared music to food while explaining music to other team members.
"For instance, making music requires the sharpness of a knife used to cut sashimi. It makes the orchestra's sound more powerful and intense, in particular in a well-equipped concert hall."
To her, the greatest satisfaction is to bring the feelings within the music to the audience through the orchestra, Chen said.
Although constantly on tour to perform across the globe, Chen said she is always willing to pack her bags and sheet music and hit the road at any time just for the sake of music.