Pianist Rueibin Chen to give Tchaikovsky, Beethoven recitals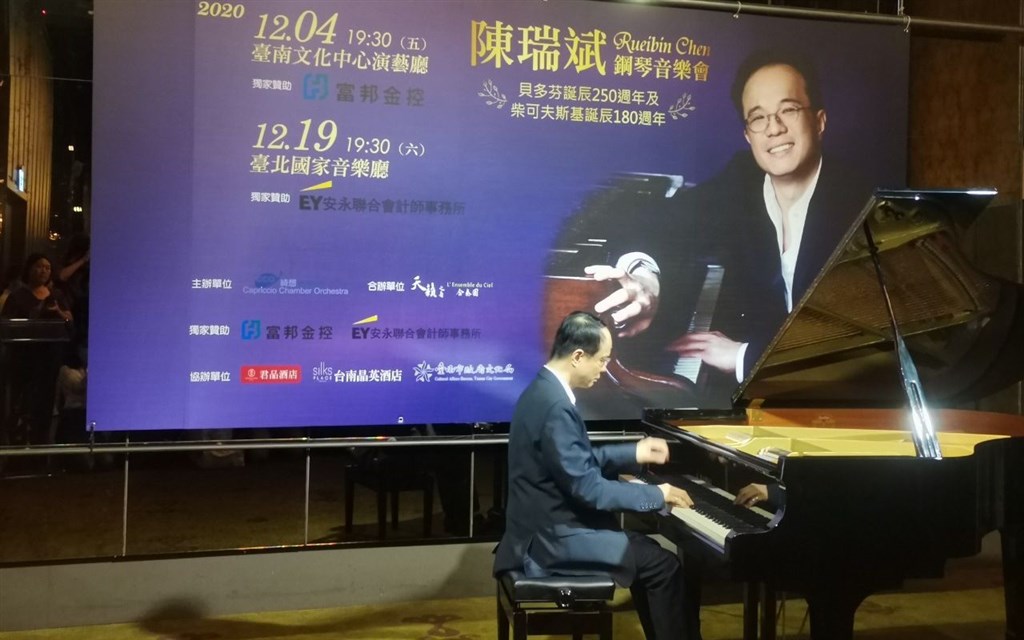 Taipei, Nov. 25 (CNA) Concert pianist Rueibin Chen (陳瑞斌) will give two solo performances of pieces by Tchaikovsky and Beethoven, in the hope that the pieces will offer optimism and inspiration to people in these difficult times amid the COVID-19 pandemic, the musician said on Tuesday.
The choice of the two composers' pieces, Chen said, was made because of their lasting impact and status in the world of classical music and because 2020 marks the 250th and 180th anniversaries of the birthdays of Beethoven and Tchaikovsky, respectively.
Chen will play "The Seasons" by Tchaikovsky, a collection of 12 pieces that correspond to each month of the year, during the first half of his performances to be given at the Tainan Municipal Cultural Center on Dec. 4 and at the National Concert Hall in Taipei on Dec. 19, the organizers said.
For the second half, two Beethoven piano sonatas are planned -- No. 14 in C-sharp Minor titled "Moonlight" and No. 23 in F Minor titled "Appassionata."
The Taiwan-born pianist, who studied at the Vienna Conservatory in Austria and the Hannover Hochschule für Musik in Germany, said he feels that the pieces are most fitting for helping people face the current uncertain times.