Taiwanese Chen Shu-fang wins best lead actress at Golden Horse Awards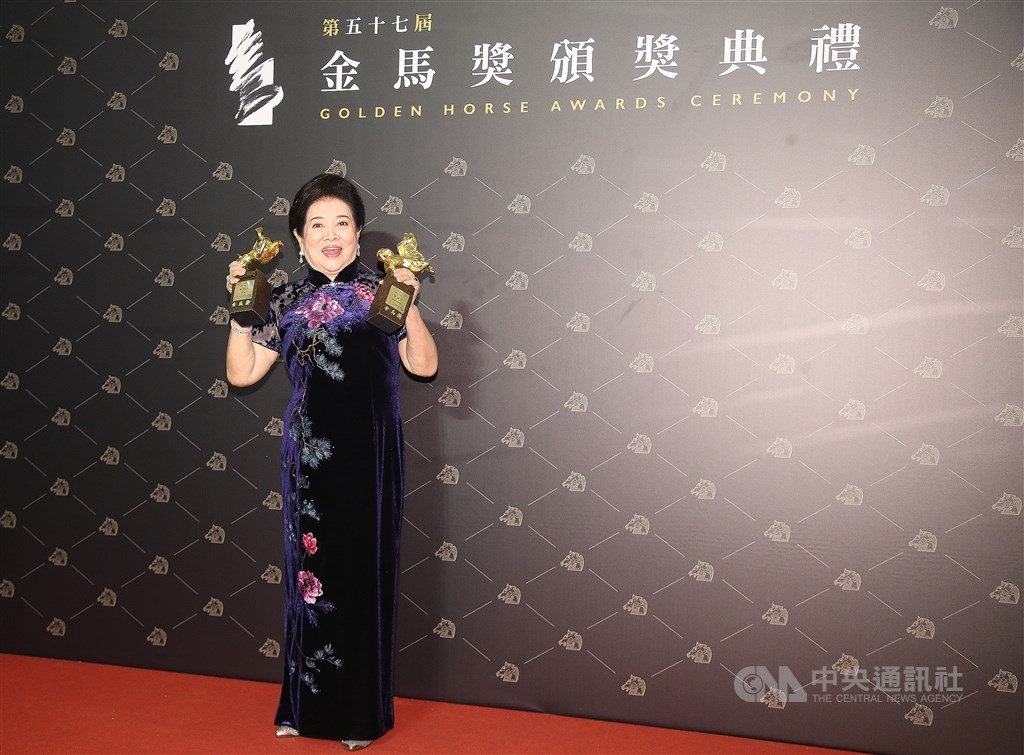 Taipei, Nov. 21 (CNA) Taiwanese Chen Shu-fang (陳淑芳) won the Golden Horse Award for best leading actress Saturday for her performance in the family drama "Little Big Women" (孤味), in which she played a woman who has to plan her late husband's funeral with his lover.
It was the 81-year-old Chen's second award win Saturday night, after never having won or even being nominated for a Golden Horse honor during a television and movie career that has spanned more than 60 years.
Earlier in the evening, she was named best supporting actress for her role in the family drama "Dear Tenant" (親愛的房客).
"I never thought I would come up here twice tonight. This is the first time I have walked on the red carpet, and I was so scared, but now I think Sun Yat-sen Memorial Hall is so beautiful," she said.
The industry veteran also urged movie producers to keep talented Taiwanese actors in Taiwan instead of making it necessary for them to go overseas to star in movies.
The two-hour "Little Big Women" is about a woman who learns on her 70th birthday that her husband, who abandoned the family decades before, has passed away, and she is forced to work with his lover to make the funeral arrangements.
The other best lead actress nominees were Taiwanese Patty Lee (李霈瑜), who starred in "My Missing Valentine" (消失的情人節), Taiwanese Nikki Hsieh (謝欣穎) for "i WEiRDO" (怪胎), Taiwanese Gwei Lun-mei (桂綸鎂) for "A Leg" (腿), and Chinese-American Bai Ling (白靈) for "The Abortionist" (墮胎師).
Born in 1939, Chen started her career in 1957 and has since starred in countless movies and television works, earning her numerous Golden Bell Award nominations. The Golden Bells are Taiwan's answer to the Emmy Awards.
The 57th Golden Horse Awards ceremony was held as a physical event Saturday at the Sun Yat-sen Memorial Hall in Taipei because of Taiwan's success in containing COVID-19.
Cinemas throughout the country have also remained open during the pandemic.
The annual awards, established in 1962, are considered among the most prestigious and time-honored film awards in the world of Chinese language cinema.