Culture ministry puts on brave face amidst Golden Horse crisis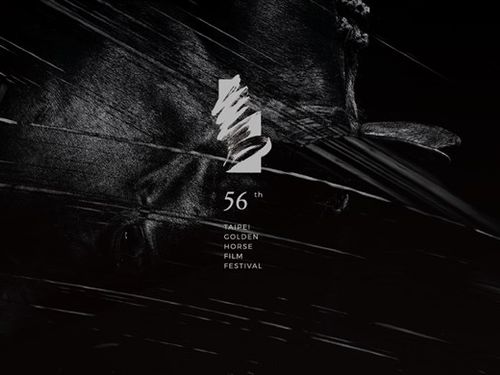 Taipei, Aug. 7 (CNA) Taiwan's Ministry of Culture put on a brave face Wednesday over a possible crisis to the country's annual Golden Horse Awards, long seen as the Chinese-language film industry's Oscars, saying that the event will be held with or without China's participation.
The Golden Horse, which awards excellence in Chinese-language cinema, will continue as planned, despite media reports that films and personnel from China will not participate this year, according to a statement issued Wednesday by the Ministry of Culture (MOC).
The ministry statement was made that day in response to a WeChat post made by Chinese media affiliated with the China Film Administration that the administration is suspending Chinese movies and its personnel from attending the awards in November this year. No reason was given for the suspension.
Despite any such suspension, the Taipei Golden Horse Film Festival Executive Committee said the 56th Golden Horse Awards have already entered the judging stage and that related activities and events will still proceed, the statement said.
Asked by CNA how the Golden Horse Awards will be affected if one of the biggest movie-producing countries does not attend, the committee said only that it would "express regret if the suspension occurs. At present, the awards have already entered the judging stage and the various Golden Horse events will be held as usual."
The events include an awards ceremony, a film festival, a Chinese-language film project platform, and a mentorship and development program, the committee said, adding that other questions regarding the impact of China's refusal to take part will not be answered until Oct. 1.
Echoing these sentiments, the MOC also expressed regret and called for Chinese officials not to interfere with cultural exchanges because of political factors.
"If the authorities in China suspend the participation of Chinese films and personnel from attending the Golden Horse Awards, it will undoubtedly stifle the long-term efforts of Chinese filmmakers and restrict the freedom of Chinese film workers to participate in movie-related events," the MOC statement said.
The speculated suspension leads on from last year's Golden Horse Awards, which turned into a hotbed of discussion about Taiwan independence when Taiwanese documentary director Fu Yu (傅榆) said during an acceptance speech that she hoped Taiwan can be treated as an "independent entity."
"It is my biggest wish as a Taiwanese," Fu said at the time.
Following the remarks, Chinese director Zhang Yimou (張藝謀) and award-winning actor Tu Men (涂們), also from China, used the terms "Chinese films" and "Taiwan, China" in their speeches during the ceremony.
However, a filmmaker in Beijing had a different opinion when interviewed by CNA, saying that even without Fu's remarks last year, the suspension may still occur because he believes that the restrictions on China's film and television have been severe over the past year.
China is believed to be making the move because it is "about to celebrate its 70th National Day, but is also facing the U.S.-China trade war and the ongoing Hong Kong protests, with Taiwan stuck in the middle of it all," he said.
Meanwhile, a Taiwanese film and television worker who often travels between Taiwan and China told CNA that beginning last year, Chinese filmmakers have been pressured to not work with their counterparts in Taiwan, and now with the suspension, many Taiwanese filmmakers in China are thinking about returning to Taiwan.
"Even though financial capital may be smaller in Taiwan, at least there is freedom to create without restrictions," he said.
The nomination list for the 56th Golden Horse Awards will be announced Oct. 1, while the awards ceremony will be held Nov. 23 at National Sun Yat-sen Memorial Hall in Taipei.