Hou Hsiao-hsien's next movie will be about river goddess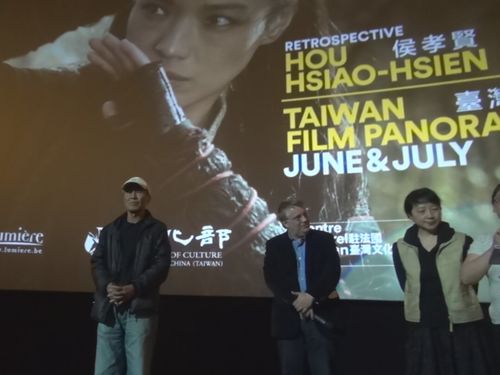 Brussels, May 27 (CNA) Taiwan's Hou Hsiao-hsien (侯孝賢), who has just won the best director award at the Cannes Film Festival in France with his first martial arts film "The Assassin" (聶隱娘), said Wednesday that his next project will be a movie about a river goddess set in the modern era.
Speaking during a seminar in Brussels, Hou said there were many waterways for paddy irrigation in Taipei in the past. Many of these waterways, however, have since been covered over by roads as a result of urbanization.
If there were a goddess in the rivers, she would feel very sad about the situation, Hou said.
According to screenwriter Chu Tien-wen (朱天文), Hou's new project will be about a waterway enthusiast who encounters a river goddess in the process of his study of Taipei's waterway system.
Actress Shu Qi (舒淇), who played the leading role in "The Assassin," will play the role of the river goddess, said the 68-year-old director.
The seminar was part of the "Taiwan Film Panorama" and "Retrospective Hou Hsiao-hsien" exhibition held by the Belgian Royal Cinematek.
The exhibition kicked off with a screening of "The Assassin" Wednesday.
At a cocktail party before the premiere, Hou was surrounded by fans who wanted his autograph and to have their photos taken with him.
Amid applause, Hou later introduced the movie to the audience.
Hou said he has not made a movie for seven to eight years, and that this film is a bit different from his previous works. He said it is about the story of a Tang Dynasty (618-907) assassin played by his favorite actress, Shu Qi.
The screening attracted around 260 people from the political, economic, social and arts circles in Belgium and the European Union.
(By Leaf Chiang and Y.F. Low)ENDITEM/J