Diabolo instructor accused of spying for China indicted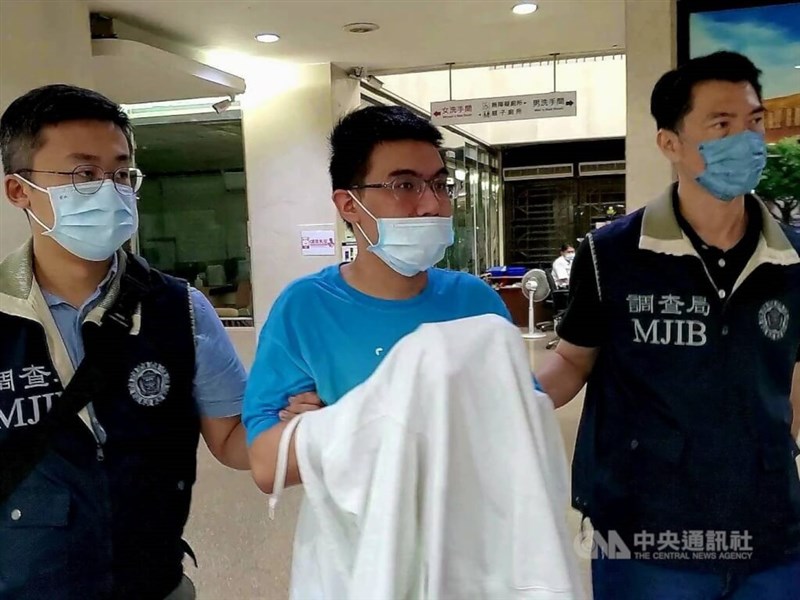 Taipei, Nov. 17 (CNA) The Taipei District Prosecutors' Office on Friday indicted a diabolo instructor and nine others allegedly involved in a NT$5.7 million (US$179,000) Chinese espionage operation targeting Taiwanese military personnel.
In a statement, prosecutors said that Republic of China Diabolo Federation board member Lu Chi-hsien (魯紀賢) was recruited by China in 2020 when he sought opportunities for commercial performances there.
Prosecutors said that Lu received NT$5.7 million from his Chinese handlers, which he then used to buy confidential information from active-duty and retired military personnel.
Beginning in 2022, Lu and his crew allegedly paid sums in the tens of thousands to seven military officers in exchange for meeting reports and training documents, prosecutors said.
Prosecutors alleged that Lu had tried and failed to recruit another 11 officers.
Lu, along with five military personnel and three Taiwanese nationals accused of assisting him, were indicted on charges of breaking the National Security Act, prosecutors said.
In addition, a Chinese national was charged with violations of the Banking Act of the Republic of China, prosecutors added.
Lu was already a fugitive, having failed to show up for the start of a six-year prison sentence handed down by the Supreme Court in March, prosecutors said.
Lu was found guilty of several counts of fraud, including pocketing millions from sponsors for the fictional "Diablo World Cup," according to prosecutors.
While on the run, Lu was arrested by investigators looking into reports of abnormal behavior among military officers indebted to loan sharks, prosecutors said.
Prosecutors said that Lu and six others indicted on Friday had been detained.
According to prosecutors, the Taiwan Taipei District Court is currently considering whether to extend pretrial detention for the seven suspects.
Meanwhile, prosecutors said they had opened another case regarding the active-duty military officers recruited by Lu suspected of leaking information.