ELECTION 2024
/
VP Lai pledges to 'fight for peace,' engage with China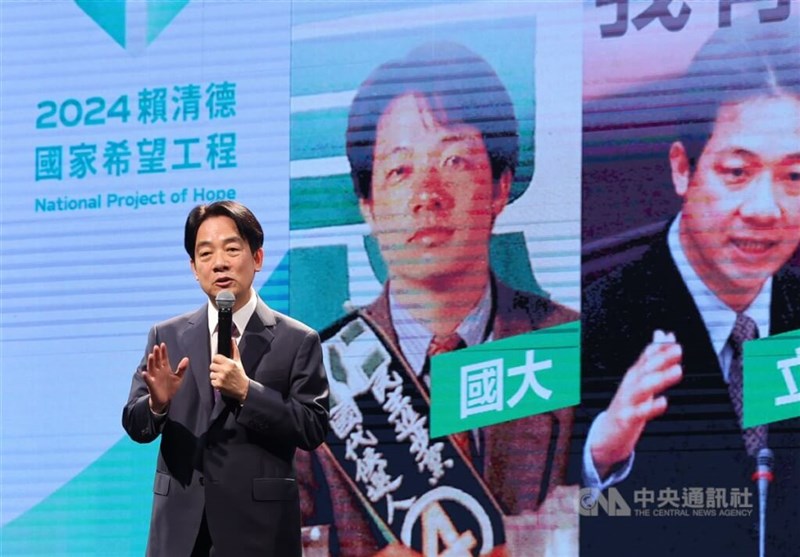 Taipei, Sept. 6 (CNA) Vice President and Democratic Progressive Party (DPP) presidential nominee Lai Ching-te (賴清德) told a press conference on Wednesday that he would "fight for peace" and seek cooperation with China if elected president next year.
Lai made the comments at the event in Taipei, where around 200 representatives from DPP-affiliated think tanks, such as ruling party heavyweight Chiou I-jen (邱義仁) and former Culture Minister Cheng Li-Chiun (鄭麗君), as well as several from civil society groups were in attendance.
"There is no winner in a war," Lai said, adding that he would strive to secure the security and stability of Taiwan, which he said is important to the peace of the Indo-Pacific, and even the world.
While taking a noticeably softer line on Beijing, Lai, who is seeking the country's top job next January and is campaigning on a continuation of President Tsai Ing-wen's (蔡英文) cross-strait policy, referred to China implicitly as a "regional strong power" and pledged to promote "cross-strait exchanges and cooperation."
However, the vice president did not elaborate on how he would try to achieve that goal, saying only his government would "open the door" to engagements with China on equitable terms.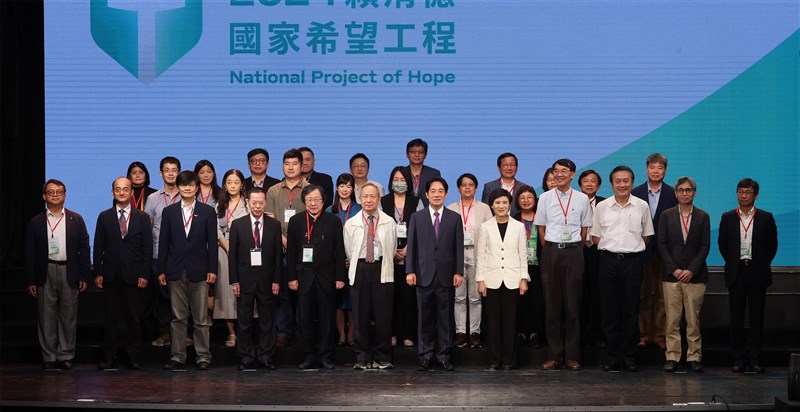 In the meantime, Lai said he would strive to unite the country and safeguard its sovereignty.
Peace is made not by ceding sovereignty but by showing strength, he said, adding that Taiwan must prepare to fight a war in order to prevent one.
These pledges are part of a policy platform Lai unveiled at the press event dubbed the National Project of Hope. However, he outlined only a broad policy direction, saying he would provide more details over the next few months.
Lai also promised to promote the development of artificial intelligence, provide more opportunities for young entrepreneurs, expand social welfare programs and promote environmental sustainability.
The platform was put together with the help of three think tanks, namely the New Frontier Foundation, the Foundation for Future Generations, and the Taiwan Thinktank.
More 'Election 2024' articles
Election 2024/From popular mayor to ho-hum candidate, KMT's Hou struggles to gain traction
Election 2024/Dissecting Ko: Why young people seem to favor the TPP presidential candidate
Sept. 5: KMT presidential contender vows expansion of free health insurance for elderly
Sept. 4: TPP's Ko says China policy will be based on 'deterrence & communication'
Aug. 31: Presidential hopefuls to take part in climate debate in October
July 27: New National Health Insurance co-payment rules to take effect in July
View All