Civic groups hold rally in Taipei to support Hong Kong democracy
Taipei, June 10 (CNA) Taiwan-based Hong Kongers and local civic groups organized a rally and march in Taipei Saturday to mark the fourth anniversary of Hong Kong's mass protests in June 2019.
The "Rally for Hong Kong's Democracy in Taipei" began at 2:30 p.m. in front the National Taiwan University's main entrance, with participants chanting "free Hong Kong, revolution now" as they marched from Roosevelt Road to the city's Liberty Square on Zhongshan South Road.
They also carried banners and signs, with some reading "Against the Article 23 of the Basic Law" and "Against Implementation of National Education."
Hung Sun-han (洪申翰), a lawmaker from the ruling Democratic Progressive Party, and Taiwanese pro-democracy activist Lee Ming-che (李明哲) were among the many participants who came to demonstrate for freedom and democracy in Hong Kong.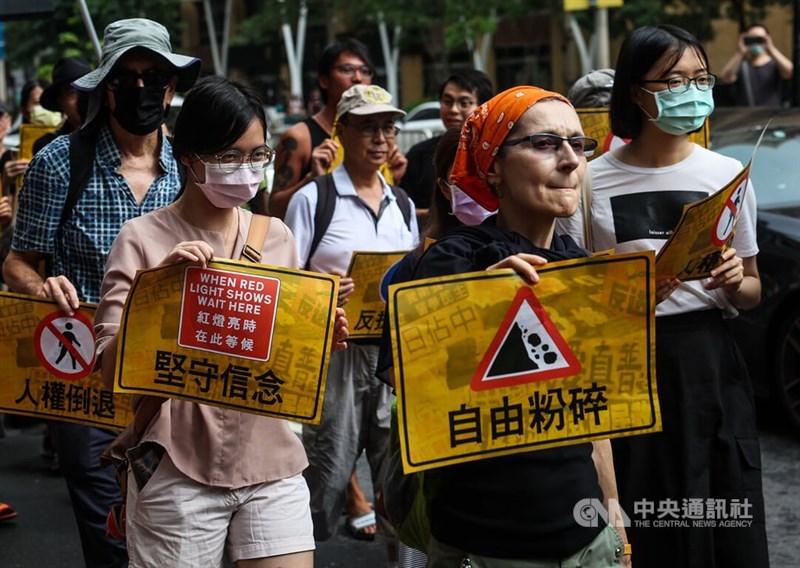 In the past, a vigil to commemorate the 1989 Tiananmen Square crackdown in Beijing and the annual July 1 pro-democracy protest were important events in Hong Kong, but they can no longer be held there, Hung said.
The people who showed up Saturday did not come for personal gain but for collective interest, and to stand up to the suppression and threats of the Chinese Communist Party, he explained.
Meanwhile, Lee also spoke briefly at the rally, mentioning how the Chinese government failed to honor the "one country, two systems" commitment in Hong Kong, and how the people of Taiwan will continue to defend their dignity and existence.
During the event, some participants from Hong Kong mentioned how many Hong Kongers have been accused of violating the National Security Law simply for speaking their mind.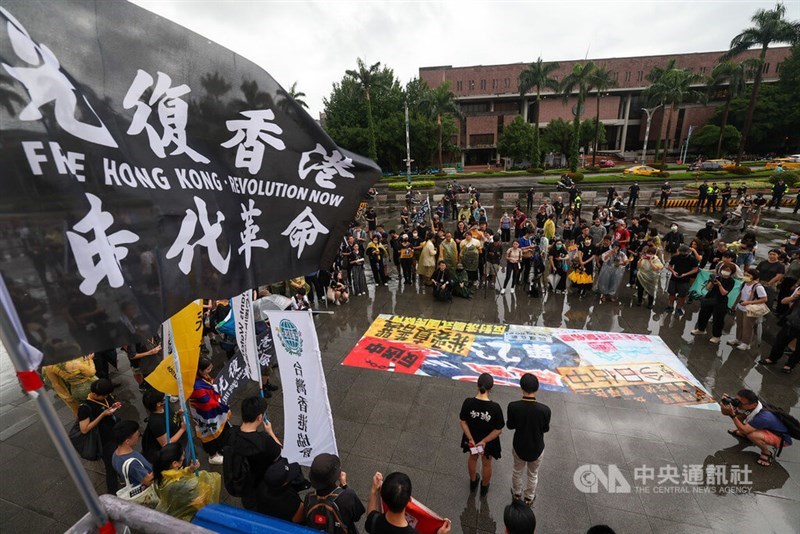 Even so, Hong Kong protesters are not deterred, and continue to fight and speak out in different ways in Hong Kong and overseas, they said.
According to the Facebook page of the Hong Kong Outlanders, which is made up of Hong Kongers in Taiwan, the rally was organized in conjunction with several local civic groups including the Taiwan Hong Kong Association, the Covenants Watch, and the Taiwan Association for Human Rights.