U.S. official dismisses China gripes over Tsai's 'routine' stopovers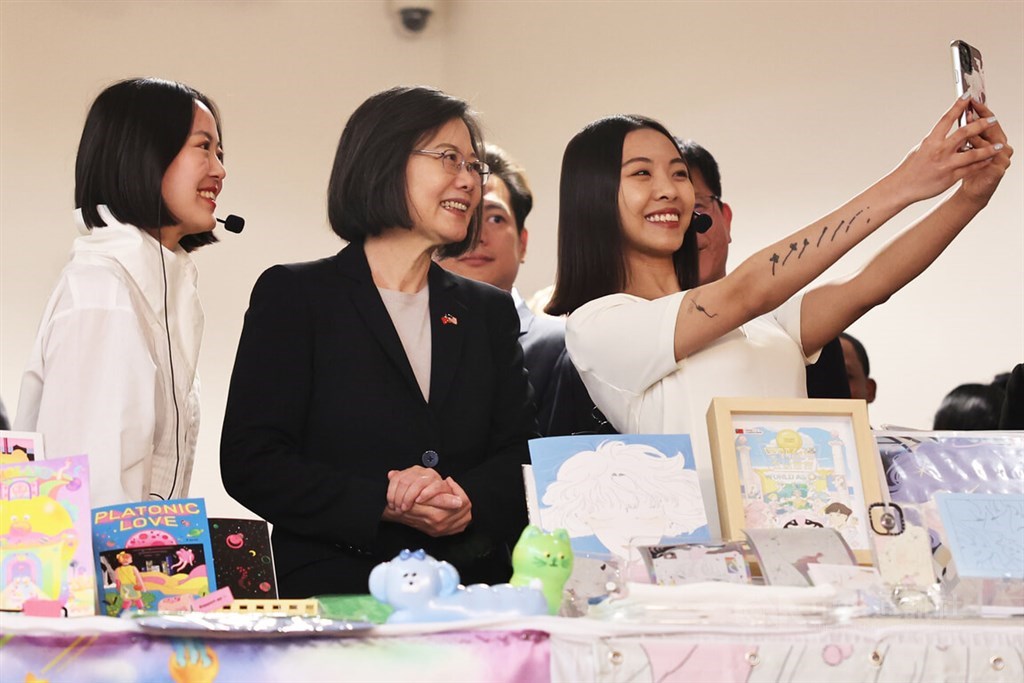 Washington, March 30 (CNA) China has no grounds for overreacting to "routine" U.S. sojourns taken by Taiwan's President Tsai Ing-wen (蔡英文) either side of an official visit to Central America, a senior official with the Department of State said Thursday.
Assistant Secretary of State for East Asian and Pacific Affairs Daniel Kritenbrink told the press that transit stops by high-level Taiwanese officials were consistent with Washington's long-standing "one China" policy and, subsequently, did not merit an overreaction from Beijing.
Tsai, who arrived in New York Wednesday afternoon (local time), is spending 20 hours in the city prior to making an official visit to diplomatic allies Guatemala and Belize.
On the way back from Central America, the president will stop in Los Angeles, where she is expected to meet with U.S. House of Representatives Speaker Kevin McCarthy.
Kritenbrink stressed that Tsai's stopovers in the United States were not visits but transits, which he described as "private and unofficial" and "not new."
Kritenbrink said it had been Taiwan's decision to make these transits based on their own travel schedules.
"Such transits are undertaken out of consideration for the safety, comfort, convenience and dignity of the traveler," he said.
He noted that President Tsai had transited the U.S. six times since taking office in 2016, including once in 2016, twice in 2017, once in 2018, and twice in 2019.
As in past years, "President Tsai was welcomed to the United States by the chair of the Board of Trustees of the American Institute in Taiwan, Laura Rosenberger, during this transit," Kritenbrink said.
"Again, this transit is routine, we see no reason for Beijing to turn this transit into something that it is not, or to use it to overreact," Kritenbrink added, in an apparent reference to Beijing's blasting Tsai's U.S. stopovers as "a provocation" that seriously violates its "one China" principle.
The senior U.S. official added that Washington's approach to Taiwan had remained consistent across decades and administrations.
"We have a long-standing 'one China' policy, which is guided by the Taiwan Relations Act, the three U.S. China joint communiques and the six assurances," Kritenbrink said.
"We oppose any unilateral changes to the status quo by either side. We do not support Taiwan independence, and we expect cross-strait differences to be resolved by peaceful means.
"From the point of view about deterrence and diplomacy. We are working to preserve peace and stability in the Taiwan Strait, which is critical to regional and global security and prosperity," he said.
Kritenbrink went on to say that in recent years, the People's Republic of China (PRC) had increased provocative activity in the Taiwan Strait, including making incursions into Taiwan's self-declared ADIZ and crossing the median line of the strait.
Noting that Beijing has stepped up its pressure campaign against Taiwan in the military, economic, diplomatic, and informational spheres, Kritenbrink said that "unilateral attempts to change the status quo will not pressure the United States government to alter our long-standing practice to facilitate transits through the United States."
Tsai's trip to Guatemala and Belize from March 29 to April 7 is her first overseas visit since COVID-19 swept the world in early 2020.
The president said the trip would aim to "demonstrate Taiwan's determination to deepen exchanges" with its Central American allies, prior to her departure from Taiwan to the U.S. on Wednesday (Taipei time).
Related News
March 31: President Tsai receives award for promoting Taiwan-U.S. ties
March 30: President Tsai Ing-wen arrives in New York City
March 26: 'No more dollar diplomacy,' says Tsai as Honduras cuts ties