Limited Chinese ferry service kicks off Saturday in Kinmen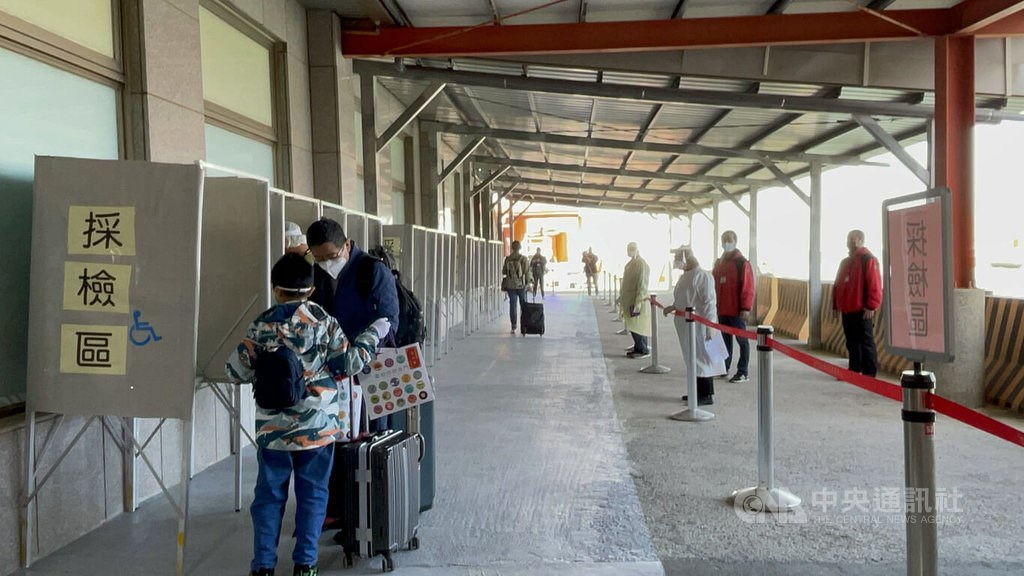 Kinmen, Jan. 7 (CNA) A ferry departed Saturday morning from Kinmen County for the Chinese city of Xiamen, returning later the same day with a group of Taiwan nationals and their families, marking the limited reopening of ferry services between the two countries after nearly three years.
The ferry, which departed from Shuitou Pier at around 10 a.m. with mostly local officials on board, returned from Xiamen Saturday afternoon, bringing home a total of 37 Kinmen residents and their Chinese spouses.
The limited reopening of cross-strait ferry links was announced by Taiwan's government on Dec. 22, with a maximum of once-daily ferry trips to China from Kinmen and no more than two trips per week from Matsu, Lienchiang County, from Jan. 7 to Feb. 6.
The services are provided exclusively for Kinmen and Matsu residents, and their Chinese spouses and children, with the aim of allowing them to travel between the two outlying islands and China during the Lunar New Year's holiday, which in Taiwan runs from Jan. 20-29, without having to make a detour by flying to Taiwan proper and then transferring.
Due to government concerns over surging COVID-19 cases in China, Taiwan residents working or studying in China and Chinese travelers are not permitted on the ferries during the one-month period.
The government said if those people traveled to Kinmen or Matsu and tested positive for COVID-19 upon arrival, they could increase the strain on the two counties' already limited medical capacity.
The ferry links between Kinmen and Matsu, and Xiamen, Mawei and Quanzhou in China's Fujian Province were inaugurated on Jan. 1, 2001.
For China-based Taiwanese residents, they provided an alternative to taking direct flights between the two nations, as they could transfer from either Kinmen or Matsu for travel between Taiwan and China.
However, the services were suspended by Taiwan's government on Feb. 10, 2020 shortly after COVID-19 began spreading through China.
At a ceremony marking the departure of the first ferry from Kinmen in nearly three years on Saturday morning, Mainland Affairs Council (MAC) Minister Chiu Tai-san (邱太三) said the limited ferry services during the Lunar New Year holiday marks "the start" of a process that leads to the full resumption of the services.
Chiu said the government will work to gradually resume "healthy and orderly exchanges" between the people of Taiwan and China, given that the pandemic will be brought under control.
At the same time, he said, it was hoped that both Taipei and Beijing could exhibit "good will" as a basis for mutually beneficial engagement.
The MAC and other relevant government agencies will monitor how the limited ferry services are conducted and adjust the policy accordingly, he added.