Quanta Computer in Shanghai partially resumes production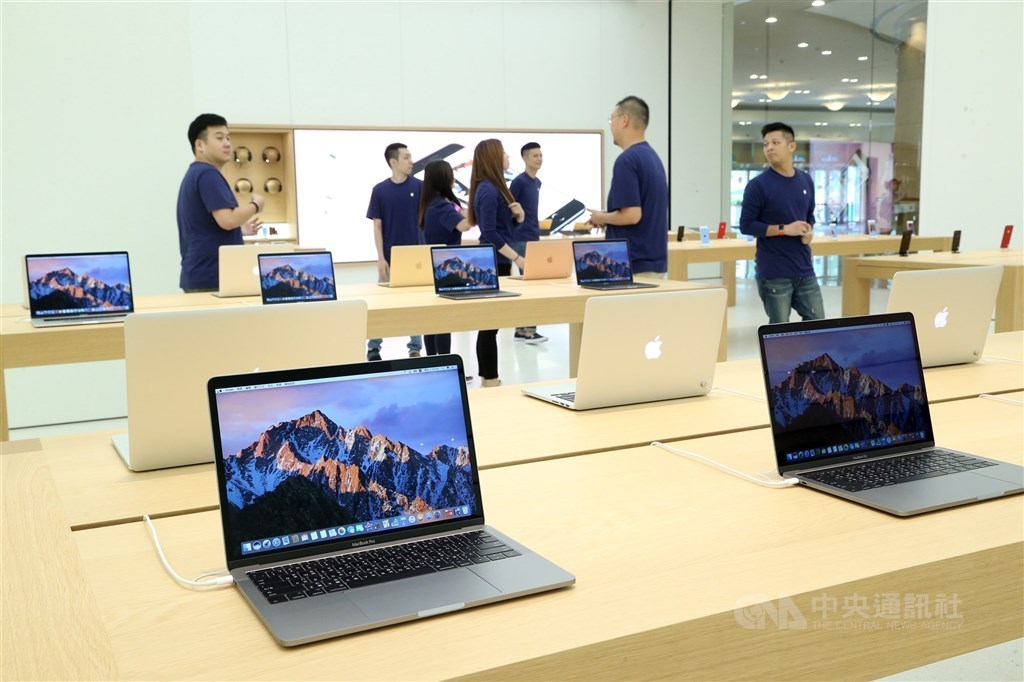 Taipei, April 18 (CNA) Taiwan-based Quanta Computer Inc, an assembler of Apple Inc's MacBook, has partially resumed operations in Shanghai after a surge in local COVID-19 infections led to the imposition of lockdown measures in the city.
The Quanta Shanghai Manufacturing City (QSMC), Quanta's manufacturing base in Shanghai, resumed production with about 2,000 staff members working under a closed-loop management system last Friday, according to a report published Sunday by the Chinese state news agency Xinhua.
Production at the F1 and F3 factories, which make laptops for Apple and accessories for Tesla, respectively, is now underway, according to the report.
The resumption means that 5 percent of QSMC's 40,000 employees across eight factories in Shanghai have returned to work.
QSMC, the world's biggest contract laptop manufacturer, announced last Wednesday that its subsidiary, Tech-Com (Shanghai) Computer Ltd., had halted production in response to the Shanghai government's introduction of COVID-19 prevention measures.
Hong Kong-based TF International Securities analyst Kuo Ming-chi (郭明錤) wrote on Twitter last Tuesday that Quanta is almost the sole EMS (electronics manufacturing service) supplier for MacBook production, making it the product most likely to be affected by pandemic-enforced work stoppages.
As Shanghai struggles to contain its worst COVID-19 outbreak in two years, the current restrictions continue to put pressure on China's economy.
To tackle the issue, China's Ministry of Industry and Information Technology last Friday unveiled a white list of 666 companies producing things such as semiconductors, automobiles, and medical supplies for which priority would be given to resume production in locked-down Shanghai.
Contract chipmaker Taiwan Semiconductor Manufacturing Co. (TSMC), whose Songjiang production is on the list, said Sunday that its operations in Shanghai had not been halted.
Also on the list are Taiwan-based IC packaging and testing services provider ASE Technology Holding Co.'s Shanghai factory, and Unimos Microelectronics (Shanghai), the company formed after China's Tsinghua Unigroup's acquisition of a major share of Taiwan-based Chipmos Technology's Shanghai subsidiary.
At least 30 Taiwanese companies, mostly making parts for electronics, said last Wednesday that government COVID-19 control measures in eastern China had led them to suspend production, according to a Reuters report.