China sends record-high number of planes over Taiwan to flex muscle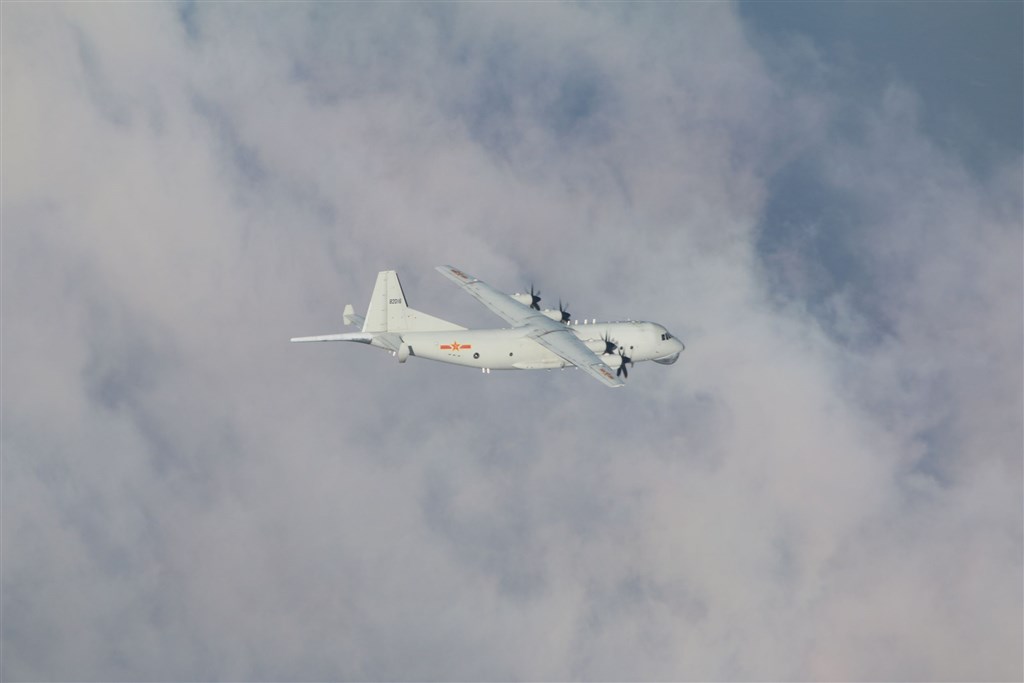 Taipei, Jan. 24 (CNA) China sent a record-high number of military aircraft into Taiwan's air defense identification zone (ADIZ) on Saturday, a move aimed at flexing its military muscle to new U.S. President Joe Biden, military experts said Saturday.
A total of 13 Chinese warplanes flew into Taiwan's southwestern ADIZ on Saturday, the highest number observed in a single day this year, according to Taiwan's Ministry of National Defense (MND).
The planes involved were a Y-8 anti-submarine aircraft, eight Xian H-6K bombers and four Shenyang J-16 fighter jets, the MND said.
The intrusion also marks the 19th day in January that China's military has sent aircraft into the nation's ADIZ as Beijing continues to intensify its military pressure on Taiwan.
Asked to comment on the significance of Saturday's intrusion, Su Tzu-yun (蘇紫雲), a senior analyst at the government-funded think tank, the Institute for National Defense and Security Research (INDSR), told CNA that it was designed to send a message to the new Biden administration after he nominated a number of senior officials in charge of defense, foreign affairs and homeland security who are all showing hardline stances toward Beijing.
According to Su, China has continued to beef up its military intimidation toward Taiwan since the second half of 2020 by sending its military aircraft into the nation's ADIZ.
However, unlike last year's intrusions, which featured mostly slow-flying aircraft for defensive purposes only, Saturday's intrusion involved a large number of bombers and fast-moving fighter jets usually used for offensive purposes, said Su.
The deployment was meant to send a warning to Washington, as a U.S. aircraft carrier group is reportedly currently operating near the Philippine Sea and the South China Sea, Su added.
Update: 15 Chinese military planes enter Taiwan's ADIZ (Jan. 24) 
However, Su said he believes Beijing has made a strategic mistake, as doing so only proves the authenticity of the so-called "China threat theory" that sees Beijing using its burgeoning power to destabilize regional security.
Another INDSR analyst, Shu Hsiao-huang (舒孝煌), meanwhile, told CNA that China only sends large-scale air deployments to airspace near Taiwan on "special occasions."
According to Shu, the record-high number of aircraft into Taiwan's ADIZ showed its dissatisfaction toward the Biden administration's historic decision to invite the nation's top envoy to the U.S. to attend his inauguration on Jan. 20.
Hsiao Bi-khim (蕭美琴) attended the U.S. presidential inauguration, making her the first person from Taiwan in that position to receive an official invitation since the two countries severed ties in 1979, according to Taiwan's Ministry of Foreign Affairs (MOFA).
Although this is not the first time a Taiwanese representative to the U.S. has attended a U.S. presidential inauguration, previous attendees gained entry informally, through the courtesy of U.S. legislators, according to sources familiar with the matter.
Shu also said Beijing's move is aimed at monitoring the new Biden administration's Asia-Pacific strategy and to counter U.S. military missions currently being carried out in the Bashi Channel between Taiwan and the Philippines.