Manufacturing sector stays in sluggish state for 2nd straight month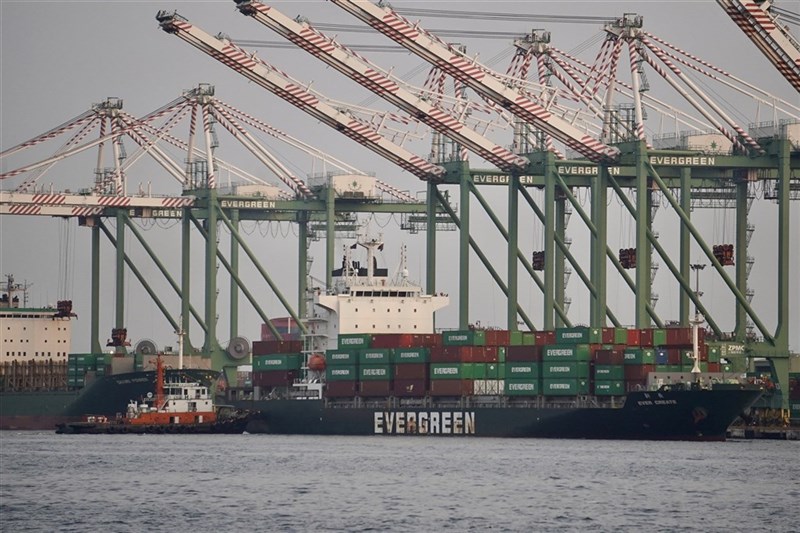 Taipei, Sept. 29 (CNA) The local export-oriented manufacturing sector stayed in sluggishness mode for the second consecutive month in August, in the wake of ongoing weak global demand and longer than expected inventory adjustments, according to the Taiwan Institute of Economic Research (TIER).
Data compiled by TIER, one of the leading economic think tanks in Taiwan, showed the composite index, which gauges the fundamental of the local manufacturing sector, fell 0.27 points from a month earlier to 10.79 in August, flashing a second "yellow-blue" light, a category ranging from 10.5 to 13.
The think tank uses a five-tier system to assess economic activity in the sector, with red indicating overheating, yellow-red showing fast growth, green representing stable growth, yellow-blue signaling sluggish growth, and blue indicating contraction.
Among the five factors in the August index, the sub-index on the general business climate registered the steepest decline of 0.57 points from a month earlier, and the sub-indexes on costs fell 0.14 from July, TIER said.
Bucking the downturn, the sub-indexes on pricing, demand and purchases of raw materials moved higher by 0.26, 0.14 and 0.04, respectively, from a month earlier in August, TIER added.
Weakening global demand from end-users continued to squeeze manufacturers in the major economies, but compared with July, there was less downward pressure, while tech companies continued to feel the pinch resulting from weakness in the consumer electronics industry as well as a slower than expected recovery in the semiconductor sector, TIER said.
The local stock market moved lower in August on the back of volatility on U.S. markets, the continued rate hike cycle by the Federal Reserve, and financial troubles in the Chinese property market, dealing another blow to Taiwanese manufacturers' sentiment.
In August, with foreign institutional investors registering net sales of more than NT$100 billion (US$3.11 billion) on an uptrend in treasury yields in the U.S. the Taiex, the weighted index on the Taiwan Stock Exchange, fell 658.42 points, or 3.81 percent.
Citing a survey conducted in August, TIER said 49.55 of respondents in the local manufacturing sector said their business flashed a blue light, up from 45.42 percent in a similar poll in July, while 32.10 percent agreed their operations flashed a yellow-blue light in August, down from 36.36 percent in July.
Meanwhile, 18.06 percent of respondents thought their business flashed a green light in August, up from 17.43 percent in July, while 0.29 percent said their operations flashed a yellow-red light, compared with 0.80 percent in July, the latest survey found.
The electronic components industry continued to suffer a decline in orders at a time when semiconductor suppliers saw lingering inventory adjustments which pushed down electronic component exports by double digits, so the industry continued to flash a yellow-blue light in August, TIER said.
The chemical raw material industry flashed another blue light in August amid uncertainty over the China market, while a spike in international crude oil prices led some buyers to rebuild inventories to offset the overall impact, TIER said.
The base metals industry continued to flash a blue light amid high inflationary pressure and interest rates increases around the world, but the auto and auto parts industry appeared resilient and outperformed other industries in August, flashing another green light in the wake of a 2.91 percent increase in car sales, according to TIER.
With many international tech brands expected to unveil new gadgets, and buying in China likely to pick up during the upcoming long Oct. 1 National Day holiday, momentum in the local manufacturing sector could improve in the fourth quarter, TIER added.
However, commodity prices have been on the rise, leading inflation to move higher, which could yet pave the way to further monetary tightening and a decline in investments and consumption, TIER said.