Two NT$10 million prizes in latest receipt lottery unclaimed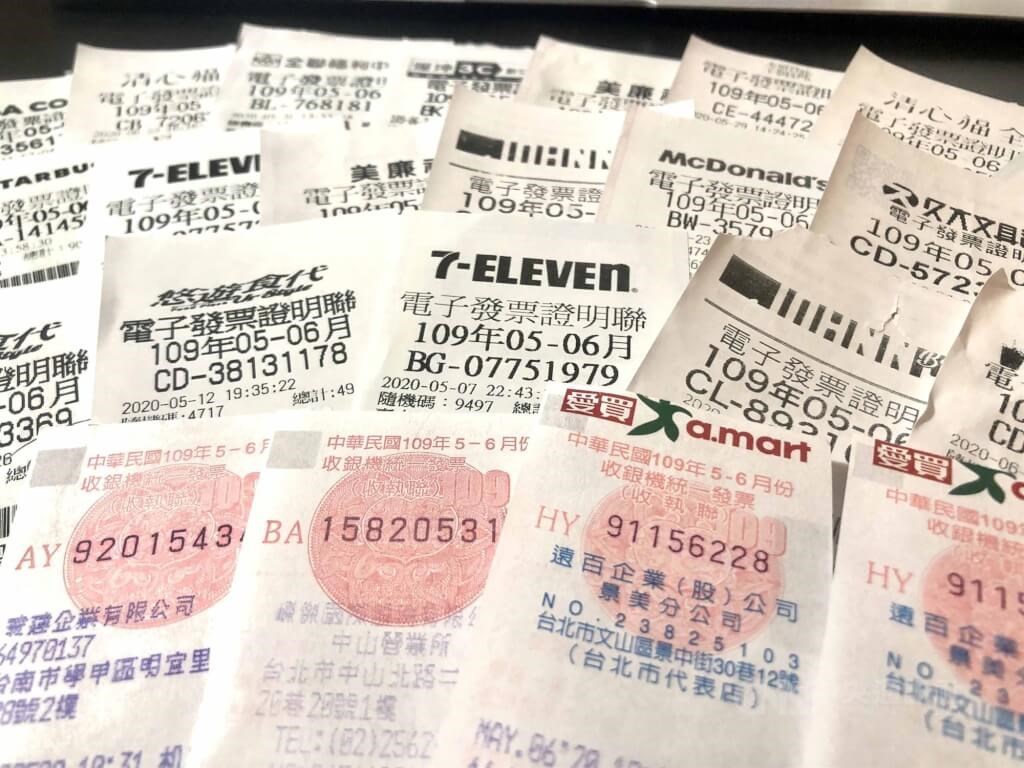 Taipei, May 23 (CNA) Five big prizes in the receipt lottery for January and February have not yet been claimed, including two for NT$10 million (US$325,305) each, according to the Ministry of Finance (MOF), which manages the lottery.
The two unclaimed NT$10 million receipts were among 14 special prizes drawn for the first two months of the year, which had the serial number 06634385, the ministry said Monday.
The two receipts with special prize-winning numbers were both issued by 7-Eleven convenience stores, one a NT$90 receipt for snacks issued in Hsinchu City's East District and the other a NT$331 receipt for beverages issued in New Taipei's Wanli District.
Meanwhile, three of the 12 grand prizes of NT$2 million for receipts with the serial number 6682140 were also unclaimed as of Tuesday, the ministry said.
The receipts were for a NT$387 purchase from online delivery platform foodpanda, a NT$430 purchase on e-commerce platform Shopee, and a NT$1,290 purchase at Costco in Taoyuan, the ministry said.
Those holding prize-winning receipts should claim their winnings before July 5 when the validity period expires, the ministry urged.
The next drawing for winning numbers for the March-April uniform invoice lottery will be held on May 25, the ministry said.
The uniform invoice lottery system, which draws winning numbers every two months, was created to encourage consumers to collect sales receipts as part of the ministry's efforts to prevent tax evasion by vendors.
The lottery is funded with 3 percent of the annual business tax revenues, with the tax built into in the prices of most goods and services, according to Taiwan's tax laws and regulations.