Think tank cuts Taiwan's 2023 economic growth forecast to 2.01%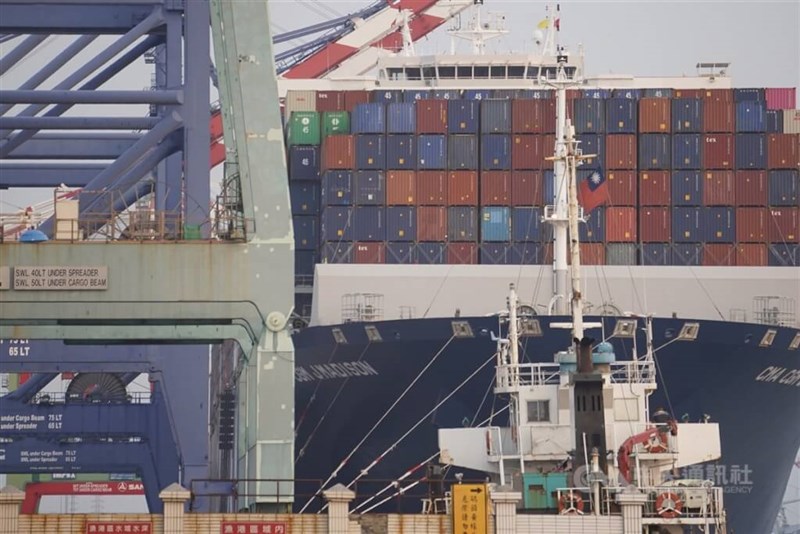 Taipei, April 20 (CNA) The Chung-Hua Institution for Economic Research (CIER) on Thursday lowered its forecast for Taiwan's 2023 gross domestic product (GDP) growth to 2.01 percent, citing weakening global demand.
CIER, one of the leading think tanks in Taiwan, said Taiwan's GDP is expected to grow 2.01 percent in 2023, a downgrade from its earlier estimate of 2.72 percent made in December.
The latest CIER forecast was more cautious than the 2.12 percent growth projected by the government in February, although the Directorate General of Budget, Accounting and Statistics (DGBAS) at that time also slashed its forecast from the 2.75 percent it had estimated last November.
At a news conference on Thursday, CIER President Yeh Chun-hsien (葉俊顯) said the global economy has been weakened by the ongoing Russia-Ukraine war and the escalating trade tensions between the United States and China.
Other factors contributing to the global economic downturn include high inflation and financial woes in the American and European markets, despite aggressive interest rate hikes, Yeh said.
As a result, shrinking net demand will drag down Taiwan's 2023 economic growth, he said.
In CIER's latest forecast for 2023, it revised its projection for Taiwan's merchandise export growth, from 1.98 percent to 0.06 percent, and also for the country's merchandise imports, from 2.46 percent to 0.38 percent.
Meanwhile, the think tank said, Taiwan's capital formation is also expected to be affected by the global economic uncertainty, which means investors might remain cautious about expansion.
CIER forecast, therefore, that capital formation in Taiwan will grow only 0.38 percent this year, a downgrade from its earlier forecast of 2.60 percent, and it said private investment will fall 0.59 percent, compared with its previous forecast of a 2.02 percent increase.
As COVID-19 controls continue to be lifted in the country, however, consumption is expected to rise, boosting domestic demand, and private consumption will help to stabilize Taiwan's economy, Peng Su-ling (彭素玲), head of CIER's Center for Economic Forecasting, told reporters.
Private consumption growth in 2023 is forecast at 4.64 percent, CIER said, raising its estimate from the 4.26 percent made last December.
Taiwan's GDP is expected to fall 0.89 percent from a year earlier in the first quarter of this year, before rebounding by 1.71 percent, 2.56 percent and 4.51 percent in following three quarters, respectively, CIER said.
The think tank has cut its 2023 growth forecast for Taiwan's consumer price index to 2.18 percent, from 2.95 percent, but it remained above the 2 percent alert set by the country's central bank.
Higher energy prices are expected to push up local consumer prices, although the weakness of the global economy will offset the effects of inflation to some extent, CIER said.
According to Yeh, inflation is one of the major factors impacting the domestic economy, and rising property rental costs, along with more expensive daily necessities, will continue to dictate the CPI growth.
While Taiwan's 2023 GDP growth is expected to top 2 percent, CIER said, the country should stay alert to global factors such as the current geopolitical risks, inflation, extreme weather patterns, and the new cold war between Washington and Beijing.
Taiwan's economy is also expected to be affected by cross-Taiwan Strait relations and China's economic development in the post COVID-19 pandemic era, the think tank said.
Further ahead, it projected that in 2024, Taiwan's economy will grow 3.15 percent, while the CPI growth will be 1.78 percent.