TSMC gives 2.11 million restricted stocks to executives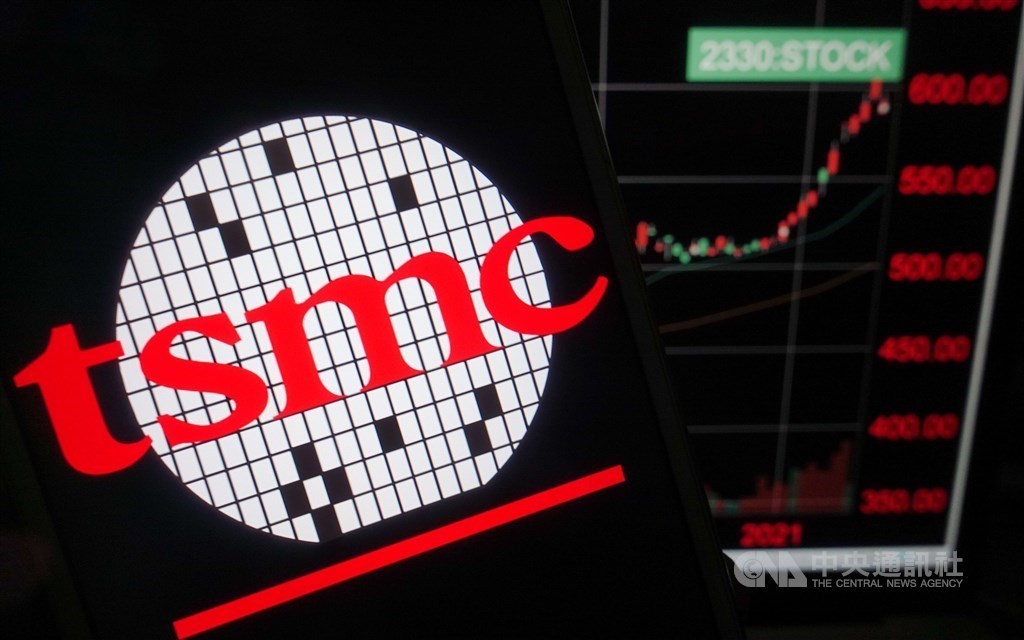 Taipei, March 25 (CNA) Taiwan Semiconductor Manufacturing Co. (TSMC), the world's largest contract chipmaker, has announced the issuing of 2.11 million shares to CEO C.C. Wei (魏哲家) and 24 other executives as part of its 2022 restricted stock awards (RSA) program.
In a statement released Friday, TSMC said that Wei received 400,000 restricted shares, which are worth around NT$215.6 million (US$7.1 million) based on the company's closing price Friday of NT$539.00.
The 2022 RSA program saw TSMC issue a total of 2.11 million restricted shares, which link employees' compensation to shareholders' interests and environmental, social and governance (ESG) achievements.
The RSA aims to help TSMC attract and retain corporate executives and critical talents, according to the company.
Other executives, including Lora Ho (何麗梅), senior vice president for human resources; Lo Wei-jen (羅唯仁), senior vice president for research and development; and Y.J. Mii (米玉傑), senior vice president for R&D, received between 45,000 to 110,000 restricted new shares each.
TSMC's board approved the amount of restricted new shares issued under its 2022 RSA program at a meeting on Feb. 14.
Under the RSA program, TSMC has placed the restricted new shares in a trust, with 50 percent of the shares released to the 25 executives in 2024, 25 percent in 2025, and the remaining 25 percent in 2026.
The board meeting has also approved a proposal to issue up to 6.249 million restricted new shares to TSMC's executives under the 2023 round of the RSA program, pending approval from shareholders at an annual general meeting on June 6.
In 2022, TSMC posted a record NT$1.01 trillion in net profit, up 70.4 percent from a year earlier, with earnings per share at NT$39.2, compared with NT$23.01 a year earlier. It was the first time the chipmaker raked in net income in excess of NT$1 trillion a year.
Meanwhile, in a research report issued by Taipei-based market information advisory firm TrendForce Corp. earlier this month, TSMC cemented its status as the world's largest contract chipmaker.
According to TrendForce, TSMC held a 58.5 percent share in the global pure-play wafer foundry business in the fourth quarter of last year, up 2.4 percentage points from a quarter earlier, despite its revenue falling 1 percent from a quarter earlier to US$19.96 billion.
South Korea's Samsung Electronics Co. came in second with a 15.8 percent share in the global market, ahead of Taiwan's United Microelectronics Corp., with a 6.3 percent share.
According to TrendForce, the world's top 10 contract chipmakers saw their combined sales fall 4.7 percent from a quarter earlier to US$33.53 billion in the fourth quarter.
Revenue in the current quarter is set to fall further due to slow season effects and uncertainty over the global economy, TrendForce said.