COST OF LIVING
/
CPC announces fuel prices stay unchanged for next week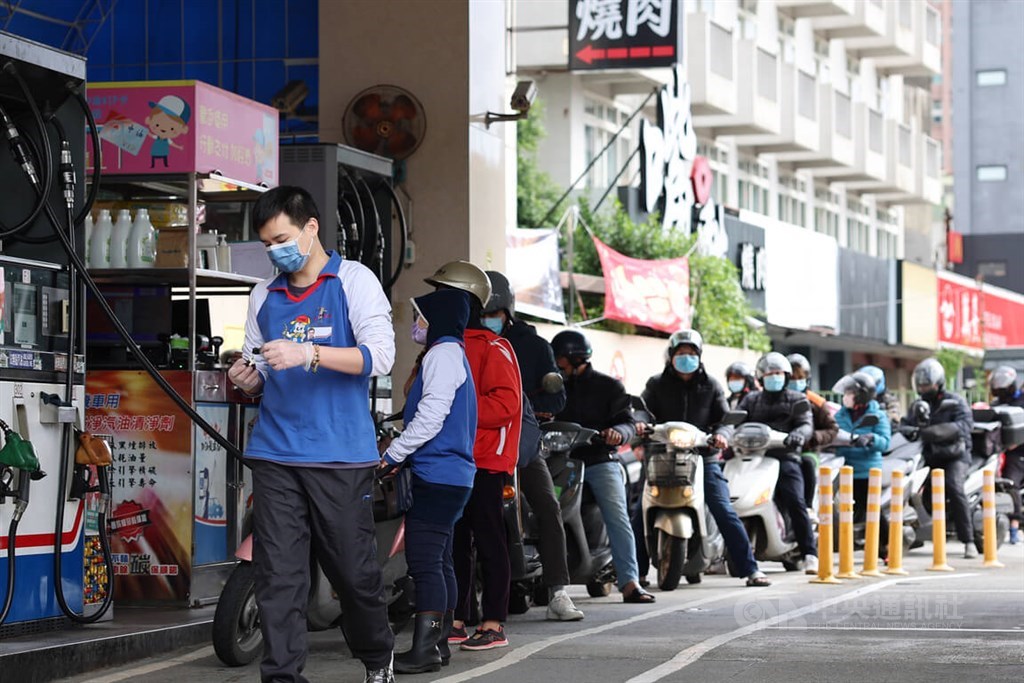 Taipei, Jan. 22 (CNA) State-run oil company CPC Corp. Taiwan said Sunday that it will leave its domestic gasoline and diesel prices unchanged for next week despite a spike in international crude prices this week.
CPC said the decision not to increase fuel prices based on market trends was made in line with government policy to keep domestic fuel prices and consumer prices stable during the Lunar New Year holiday, which ends on Jan. 29.
Prices at CPC gas stations will therefore remain unchanged at NT$27.8 (US$0.91) per liter for super diesel, NT$29.1 per liter for 92 octane unleaded, NT$30.6 per liter for 95 unleaded, and NT$32.6 per liter for 98 unleaded, the fuel supplier said.
On Friday, international crude oil prices closed at their highest levels since mid-November amid rising optimism over demand from China after Beijing eased its COVID-19 restrictions.
West Texas Intermediate (WTI) oil futures for March contracts in New York climbed US$1.03 from a day earlier to US$81.64 and Brent futures for March contracts in London, the global benchmark, also rose US$1.47 to US$87.63 per barrel.
CPC calculates its weekly fuel prices based on a weighted oil price formula made up of 70 percent Dubai crude and 30 percent Brent crude.
Based on the mechanism, gasoline and diesel prices should have been raised by 4.18 percent for the coming week, CPC said.
Because CPC will keep fuel prices unchanged from Jan. 16 to 29, however, it will absorb additional costs of NT$1.2 per liter on gasoline and NT$1.4 per liter for diesel during the period.
The policy's goal is to keep domestic fuel prices in Taiwan lower than those in its neighboring economies such as Japan, South Korea, Hong Kong and Singapore.
But it has resulted in heavy losses for the company, forcing it to absorb NT$45.5 billion in increases in the cost of crude oil in 2022 rather than passing them on to the consumer.
Those losses and similar efforts to absorb increases in natural gas prices resulted in the company losing more than NT$200 billion in 2022.
View All