Hon Hai raises Czech, China investments; electric pick-up shipments start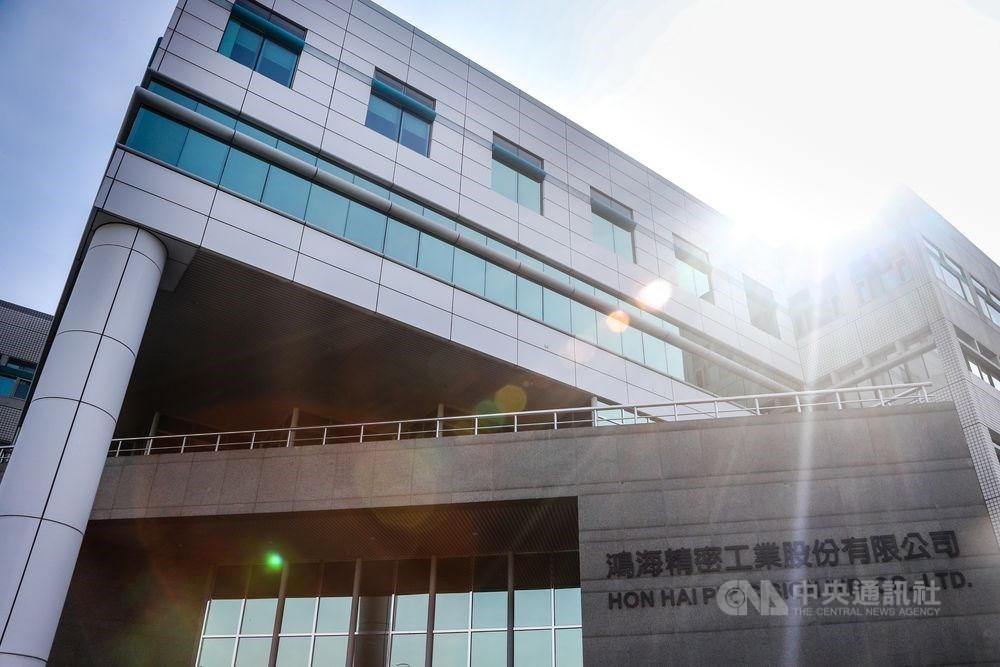 Taipei, Dec. 3 (CNA) Taiwan-based manufacturing giant Hon Hai Precision Industry Co. has raised its investments in the Czech Republic and China by more than NT$6 billion (US$196 million) as part of its global expansion.
The company has also begun shipping electric pick-up trucks it has made for American brand Lordstown Motors Corp.
In a filing posted on the Taiwan Stock Exchange (TWSE), where Hon Hai shares are traded, the iPhone assembler, also known as Foxconn on the global markets, said on Friday that it has raised investments in its Czech subsidiary Foxteq CZ by US$58.98 million or around NT$1.8 billion through another unit PCE Paragon Solutions Kft.
In Czech, Hon Hai, the world's largest contract chipmaker, currently runs a research and development center, a product design center as well as a production base, where the Taiwanese company rolls out monitors, cell phones, wireless communication devices and cloud servers.
Hon Hai has also poured an additional 1 billion Chinese yuan (US$142 million, or NT$4.34 billion) into a subsidiary in Taiyuan, China's Shanxi province, which produces electronics components, mobile communications devices and cell phones.
The latest fund injection puts Hon Hai's total investment in the Taiyuan subsidiary at 1.5 billion yuan, the company said.
Currently, Hon Hai operates a sprawling production hub in China with a workforce of more than 1 million.
In recent years, Hon Hai has intensified its efforts to develop EVs in a bid to broaden its product portfolio and boost its profit margin.
Lordstown announced earlier this week that shipments of its Endurance electric pick-up trucks made by Hon Hai on a contract manufacturing basis has started.
Lordstown said Hon Hai will ship the first batch of 500 Endurance electric pick-up trucks after the model has received certificates from the U.S. Environmental Protection Agency and the California Air Resources Board (CARB).
Hon Hai rolls out Lordstown's electric pick-up trucks in an EV factory located in Ohio which the Taiwanese manufacturer acquired earlier this year from the American company for US$230 million. The Ohio plant has become Hon Hai's first EV manufacturing hub in the U.S. market, and the factory could ultimately produce 500,000 to 600,000 vehicles a year.
The first 500 Lordstown electric pick-up trucks will all be delivered to its customers directly from the Ohio production base, the American auto maker said.
In addition to electric pick-up trucks production, Hon Hai is planning to produce electric agriculture tractors also in the Ohio plant starting from the first quarter of next year after a deal signed with U.S.-based Monarch Tractor in August to roll out next-generation electric agricultural equipment and battery packs for the American brand.
To strengthen its EV presence in the U.S. market, Hon Hai announced in November that it will take a stake in Lordstown through a private placement by investing US$70 million to buy the U.S. car maker's Class A common shares and spend an additional US$100 million to purchase its Series A preferred shares.
After the completion of the transaction, Hon Hai is expected to hold all of Lordstown's outstanding preferred stock and 18.3 percent of its common stock, and will have the right to designate two members of the company's board of directors.
Through the equity investments, Hon Hai expects cooperation with Lordstown will run deeper than ever with the American expected to raise outsourcing orders to the Taiwanese partner.
In addition, the American brand, which only began producing its pickup truck on a small scale in late September and has faced lawsuits from investors on fraud allegations in the past two years, is expected to join the Mobility-in-Harmony (MIH) EV open-source platform led by Hon Hai.
Hon Hai has laid out a business-development roadmap called the "3 plus 3" initiative to transform itself from a pure contract electronics maker into a firm able to integrate its hardware and software strengths.
The "3 plus 3" initiative refers to three emerging industries -- EVs, robotics, and digital health care -- that utilize artificial intelligence, semiconductor, and communication technologies. EVs have become a critical part of the initiative.
(By Chung Jung-feng and Frances Huang)
Enditem/cs