Government denies wrongdoing in helping AIT in potential lottery deal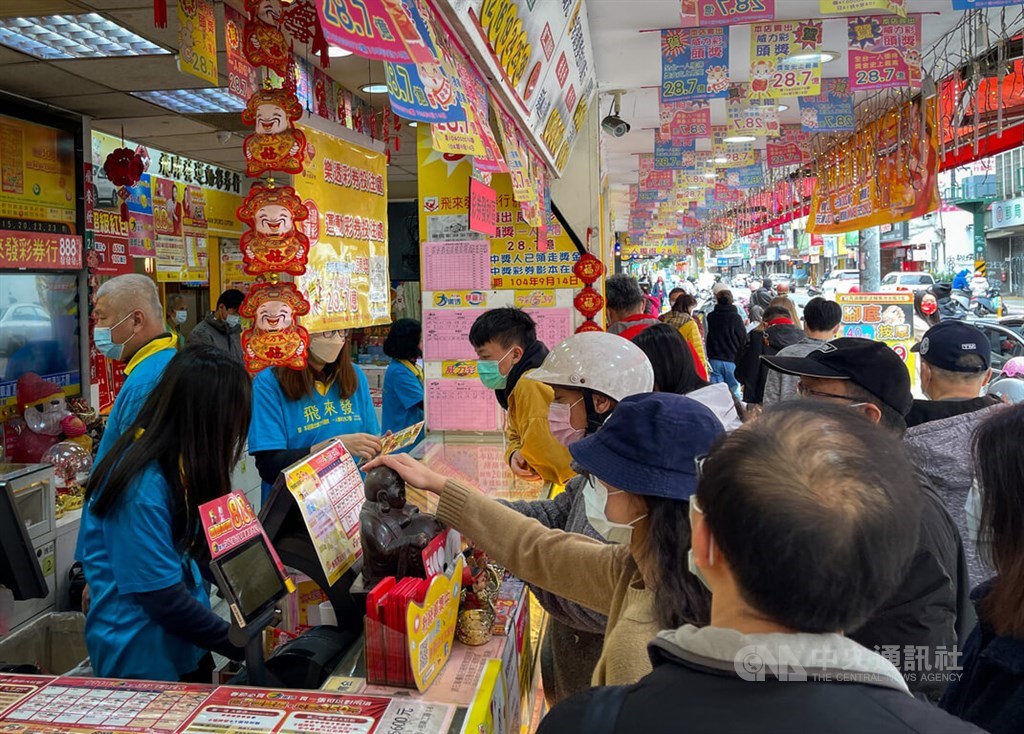 Taipei, Oct. 3 (CNA) The National Treasury Administration (NTA) has denied any wrongdoing after a report accused it of improperly lobbying a local bank at the behest of the de facto U.S. embassy in Taiwan to consider a company with "an American background" in its lucrative tender for technical lottery services.
In a statement Monday, the NTA said it simply helped relay information about the American company to CTBC Bank at the request of the American Institute in Taiwan (AIT) following a recent meeting with an AIT official over the matter.
The information was meant to serve "as a reference only" to CTBC Bank in its tender process and neither the NTA nor the AIT had any intention of interfering or meddling in CTBC's tender, it said.
It was responding to a front page story in the United Daily News about the CTBC Bank tender and possible attempts to influence it.
According to the paper, CTBC Bank won the right to operate Taiwan's public lotteries, which are supervised by the NTA, from 2024 to 2033 after its right to run the lotteries through 2023 runs out.
CTBC Bank will open a tender for technical gaming services, which are currently provided by Greece-based Intralot S.A. Integrated Lottery Systems and Services, for the 2024-2033 period, and other major companies in the field have shown interest, the paper said.
Among them, the UDN said, is IGT (International Game Technology PLC), whose operations are based in the United States but is headquartered in London and majority-owned by Italian holding company De Agostini.
Another potential entrant is American company Light & Wonder Inc., which was known as Scientific Games until earlier this year, the UDN report indicated.
Interest is high because of the lucrative nature of the potential contract.
The lotteries run by CTBC Bank have averaged NT$125.3 billion in transactions per year over the past eight years, meaning they could far exceed NT$1 trillion in transactions over the next 10-year period, the paper said.
According to the UDN, the AIT lobbied the NTA on IGT's behalf to help it with CTBC's lottery system tender, and the NTA passed the information to CTBC.
The UDN report quoted an unnamed former Ministry of Finance official as calling the NTA's action "inappropriate" and meddling in the CTBC's tender in favor of IGT because it would put pressure on CTBC.
An AIT spokesperson told CNA that it is common practice for American officials to advocate for the interests of companies overseas.
"Officials all over the world, including from the United States, routinely advocate in a variety of ways for the interests of commercial firms from their home countries," the spokesperson said in a statement.