COST OF LIVING
/
U.S. dollar tops NT$31 mark to hit 3-year high on Taipei forex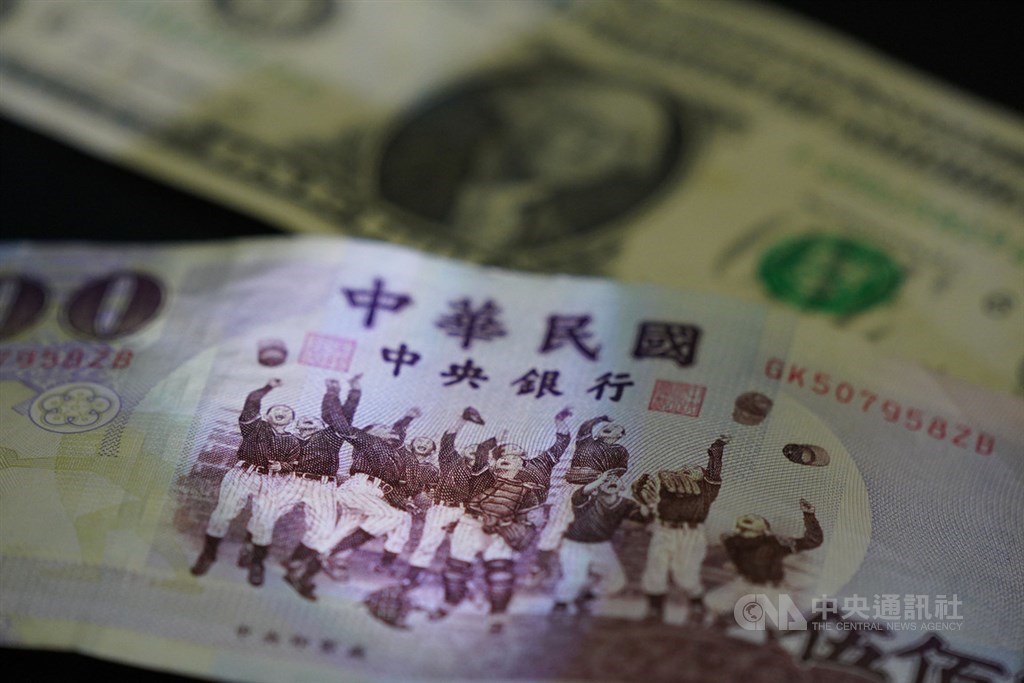 Taipei, Sept. 14 (CNA) In the wake of higher-than-expected inflation data in the United States, the U.S. dollar continued to appreciate against the Taiwan dollar on Wednesday, breaching the NT$31 mark and reaching its highest level in three years, dealers said.
After opening at N$30.990, the day's low, and moving to a high of NT$31.156, the greenback closed up NT$0.198 against the Taiwan dollar to close at NT$31.088, the highest since Sept. 11, 2019, when the greenback closed at NT$31.220.
Dealers said the U.S. dollar got a strong boost on the opening of the Taipei forex market from a spike in the U.S. dollar index, which tracks the currencies of Washington's six major trading partners against the U.S. unit overnight, after the August consumer price index (CPI) data was released.
In the U.S., the August CPI rose 8.3 percent from a year earlier, beating earlier market expectation of 8.1 percent, and core CPI, which excludes food and energy, grew 6.3 percent, compared with an estimate of 6.1 percent, due to rising rent.
As a result of the disappointing U.S. CPI data, investors expect the Federal Reserve to continue its aggressive rate hike cycle policy to combat inflation.
The U.S. dollar steamed ahead as the local equity market plunged and investors sold the Taiwan dollar, lifting the greenback past the NT$31 mark.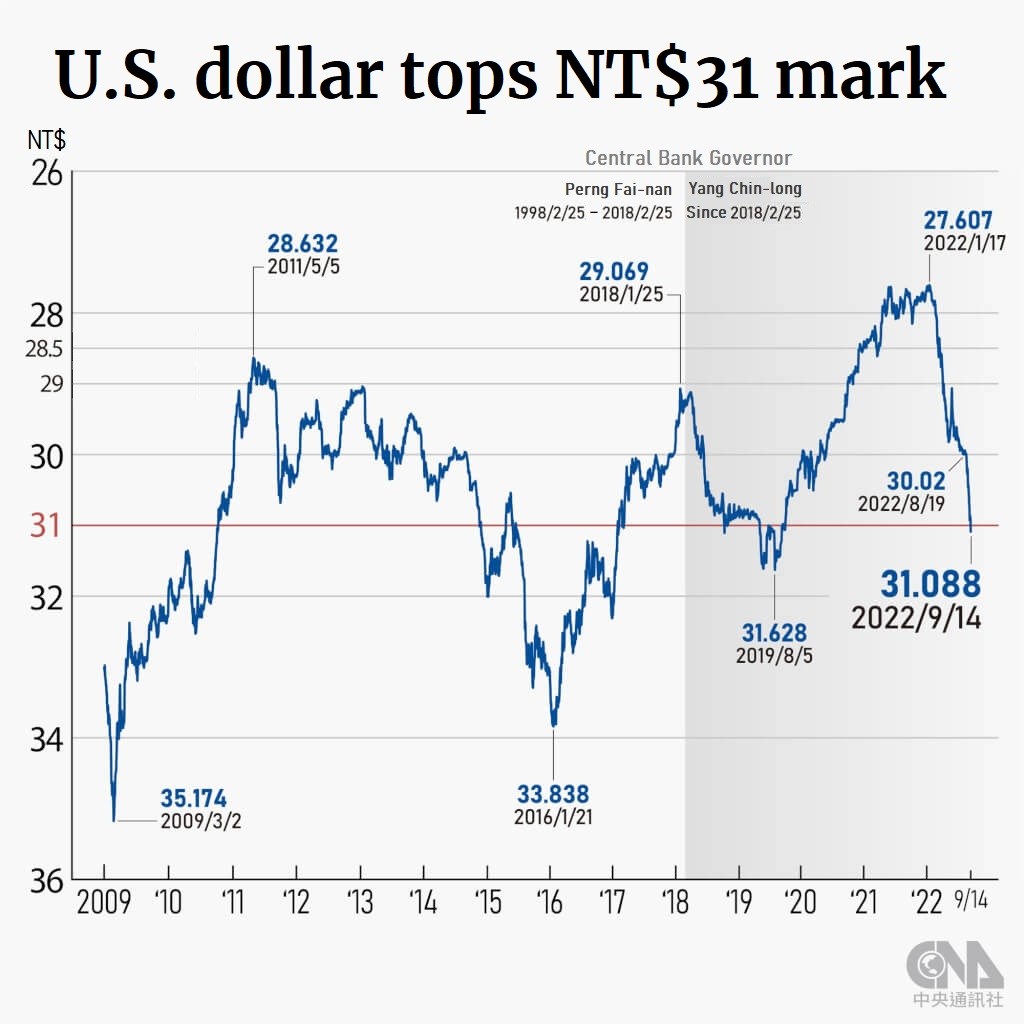 Following an almost 1,300-point plunge on the Dow Jones Industrial Average overnight due to concerns over a hawkish Fed, the Taiex, the weighted index on the Taiwan Stock Exchange, ended down 1.59 percent with foreign institutional investors selling a net NT$13.53 billion worth of shares on the main board.
Dealers said despite the latest hike, the U.S. dollar index failed to return to its previous high or breach the 110 level.
Therefore, it is possible that like other regional currencies, the Taiwan dollar will move in consolidation, ranging between NT$30.800 and NT$31.200 over the next few sessions, before the Fed wraps up its two-day policymaking meeting on Sept. 21 offering more clues about the American central bank's attitude, dealers said.
Related News
Sept. 14: Taiwan shares plunge almost 1.6% amid U.S. inflation concerns
Sept. 13: Taiwan shares end up but gains capped before U.S. inflation data
Sept. 10: Foreign institutional investors record net fund outflows for August
Sept. 6: Forex reserves continue to fall after central bank's intervention in market
Aug. 20: Taiwan dollar could remain weak; sound economy expected to cap fall
Aug. 19: U.S. dollar hits two-year high against Taiwan dollar
View All