CORONAVIRUS
/
Insurers facing financial woes over COVID-19 policies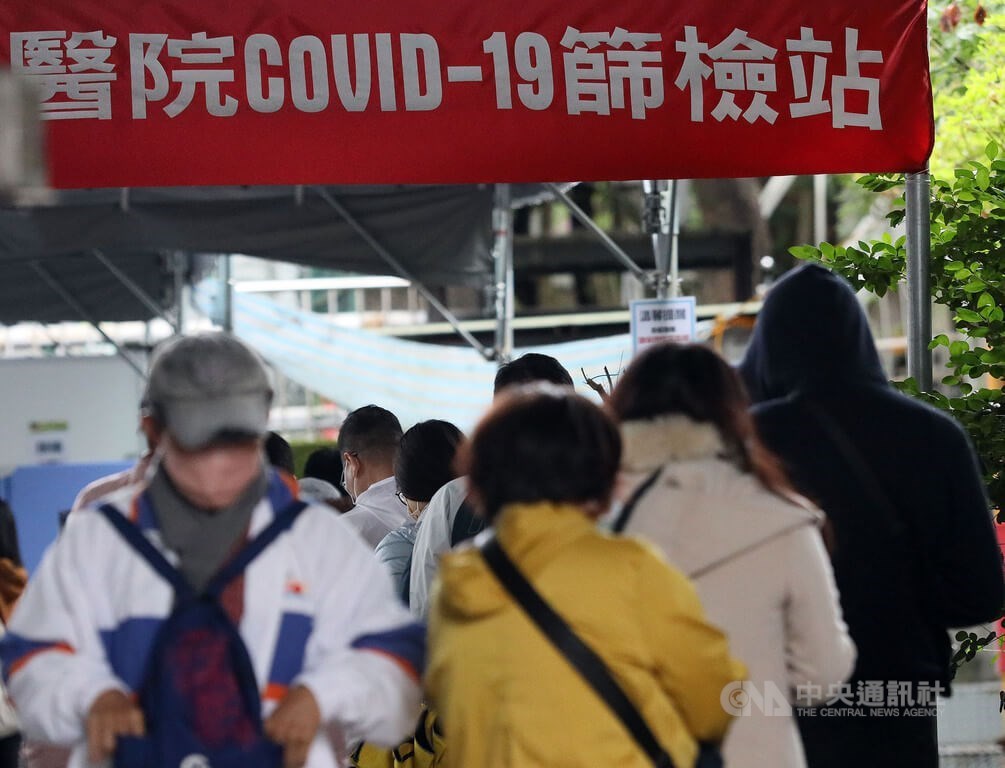 Taipei, July 31 (CNA) The top 12 sellers of COVID-related insurance policies in Taiwan have paid out nearly NT$32 billion (US$1.07 billion) in 2022, and the industry is set for a reckoning amid disputes over claims and payments, according to an expert in the protection of consumers' rights.
Low premiums of a few hundred dollars led to sales of millions of COVID-related infectious disease policies, but subsequent disputes created by a surge of cases beginning in April have exposed insurance companies' poor capacity for risk assessment, Consumers' Foundation Secretary-General Hsu Tse-yu (徐則鈺) told CNA in a recent interview.
As of June 30, the net worth of all nonlife insurers, including the 12 companies, dropped 32.2 percent to NT$102.7 billion from a year earlier, according to statistics released by the Financial Supervisory Commission (FSC) on July 26.
It is unlikely insurers will have to shutter as a result, but "it will be a tough year," an executive of one of the 12 insurance companies, who declined to be named, recently told CNA.
More than one of these 12 companies plan to sell properties to increase cash reserves, while some others have applied for short-term loans, according to industry sources.
Hsu estimated that insurers could be receiving over 1,000 claims a day, as the daily new cases reported in Taiwan hovered around 20,000 in recent days.
According to the Centers for Disease Control, Taiwan has recorded a total of 4,553,474 locally transmitted COVID-19 cases as of July 31 in this year, compared to 14,603 domestic cases between 2020 and 2021.
Apart from the financial burdens, the industry is also facing decreasing consumer confidence, which was previously highlighted by FSC Chairman Huang Tien-mu (黃天牧) at the height of the current outbreak in May.
This year, the Financial Ombudsman Institution has received 10,917 complaints over COVID-related policies as of July 20, compared to 189 in 2021, far beyond the government-backed financial dispute mediator's capabilities, it said.
Several online groups have been set up for policyholders to share their experiences in dealing with insurance companies over COVID-related claims.
One policyholder who filed a claim in late May and was still waiting for the payments said the process was like collecting debts.
"There are still people in the online group waiting for payments one or two months after they made a claim," said another policyholder identified only by her surname Chang (張).
Meanwhile, Hsu said his foundation has seen the number of complaints over insurers rejecting sales of a policy drop, but there have been more complaints surrounding disputes over claims.
These recent complaints over claims indicate that the controversy is not yet over, Hsu said.
View All