Taiwan sets new monthly high for exports, imports in March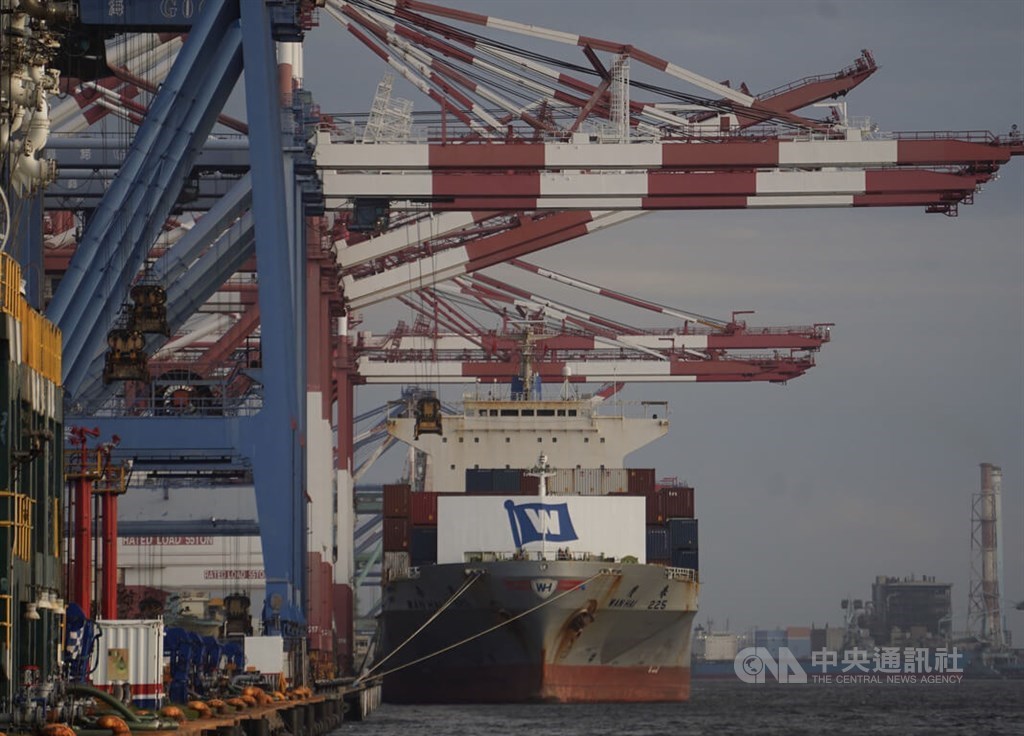 Taipei, April 8 (CNA) Taiwan's exports rose for a 21st consecutive month in March, backed by strong growth in outbound sales of semiconductors, resulting in a 23.5 percent increase in exports for the first quarter.
Taiwan's exports in March rose 21.3 percent from a year earlier to US$43.50 billion, breaking the previous high of US$41.58 billion set in November 2021, according to Ministry of Finance (MOF) statistics released Friday.
Imports were up 20.3 percent to US$38.85 billion in March, driven higher in part by the ballooning value of imports for oil and other fuels caused by soaring global energy prices.
For the first quarter, exports rose 23.5 percent to US$120.93 billion, and imports totaled US$105.46 billion, up 25.8 percent, resulting in a trade surplus of US$15.48 billion, up 9.9 percent from the first quarter of 2021.
Beatrice Tsai (蔡美娜), director-general of the MOF's Department of Statistics, said the booming trade figures in March were the result of the global economy's steady growth and increasing sales of key components needed for advanced technologies.
"Growing opportunities for emerging technology applications in areas such as 5G, high-performance computing, the Internet of Things and automotive electronics are leading customers to increase orders for chips to ensure that their supply chains run smoothly," Tsai said.
Other factors included rising global commodity prices triggered by geopolitical factors and continued improvement in plugging supply chain raw material shortages, she said.
Semiconductor exports, which account for about 38-39 percent of Taiwan's total exports, rose 38.2 percent in March to US$16.79 billion, and by 35.2 percent in the first quarter to US$45.71 billion, the MOF figures showed.
Exports of products made of steel and other base metals also rose sharply, helped by higher global metal prices, gaining 23.1 percent in March to US$3.42 billion and rising 30.1 percent in the first quarter to US$9.84 billion, the MOF figures showed.
Another indication of soaring commodity prices was the huge rise in imports of mined products, such as oil, natural gas, coal, and iron ore, which were up 70.4 percent in the first quarter to US$18.78 billion.
Mined products accounted for 17.8 percent of all imports, according to MOF figures.
By markets, exports to the United States grew the fastest of any country or region in the first quarter, gaining 36.8 percent to US$18.70 billion, while exports to Japan, Europe and Southeast Asia all grew 24-26 percent.
China and Hong Kong remained Taiwan's biggest export market in the first quarter, accounting for 40.9 percent of all outbound sales, but they grew at a less robust 17.8 percent to US$49.48 billion.
Tsai expected the pace of export growth to decline slightly in April because of fewer working days during the month.
She forecast April exports growing 13-17 percent from a year earlier to between US$39.4 billion and US$40.8 billion.