CORONAVIRUS
/
Taiwanese companies in locked-down Shanghai facing logistics woes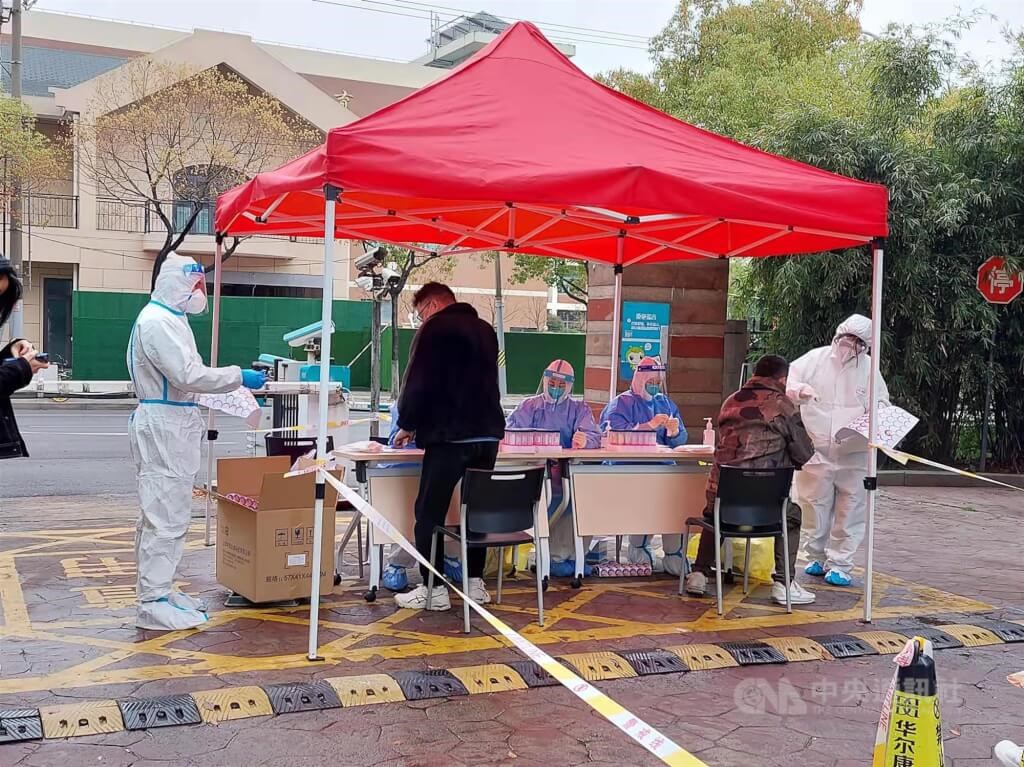 Taipei, April 4 (CNA) Taiwanese businesspeople in Shanghai said they were making adjustments to continue operating amid the city's ongoing lockdown, but warned that severe logistics problems there could derail their efforts.
Shanghai imposed a two-stage lockdown last week, alternately shutting down eastern and western portions of the city from March 28 to April 5 as it struggled to stem its largest COVID-19 outbreak since the start of the pandemic.
Despite the rotating lockdown, the city reported over 9,000 symptomatic and asymptomatic COVID-19 cases on Sunday and said it had begun to test all 26 million of its residents for the disease.
In response to the lockdown, some manufacturers have closed their factories, while others have stayed open by having employees live on-site, one Shanghai-based Taiwanese businessperson told CNA on Monday.
While many companies have been able to shift production to factories outside of the lockdown zone, logistics remained "chaotic," with large quantities of cargo stuck in Shanghai, the source said, adding that the situation is unlikely to improve until the restrictions are eased.
In neighboring Kunshan, which is under lockdown from April 2 to 6, many factories have opted to "distribute sleeping bags" to employees and have them work in shifts to meet production deadlines, according to a Taiwanese businessperson in the city.
The problem is that "logistics are a mess," the businessperson fumed, adding that costs were rising and the duration of the shipping delays was still unclear.
Materials Analysis Technology Inc., which runs a lab for a wide range of testing such as material analysis, reliability analysis and failure analysis, said that despite the severity of the current outbreak, many in Shanghai were optimistic that the lockdown will be gradually lifted starting Tuesday due to Shanghai's importance as China's largest port and commercial hub.
Still, the situation is likely to take an economic toll, an industry source said, especially among Taiwanese printed circuit board (PCB) manufacturers, whose production capacity is heavily concentrated in Kunshan.
Kunshan factories account for 60 percent of the capacity of Taiwan's Dynamic Electronics, 50 percent of the capacity of Flexium Interconnect, 40 percent of the capacity of Nan Ya PCB Inc., 25 percent of the capacity of Elite Material Co. (EMC) and 20 percent of the capacity Unimicron Technology Corp., according to the source.
Of those companies, Nan Ya PCB, EMC, and Unimicron have all halted operations during the lockdown, while others had already scheduled closures for Tomb Sweeping Day, thus limiting the impact on their operations, the source said.
View All