Machine tool industrial alliance formed to advance smart technology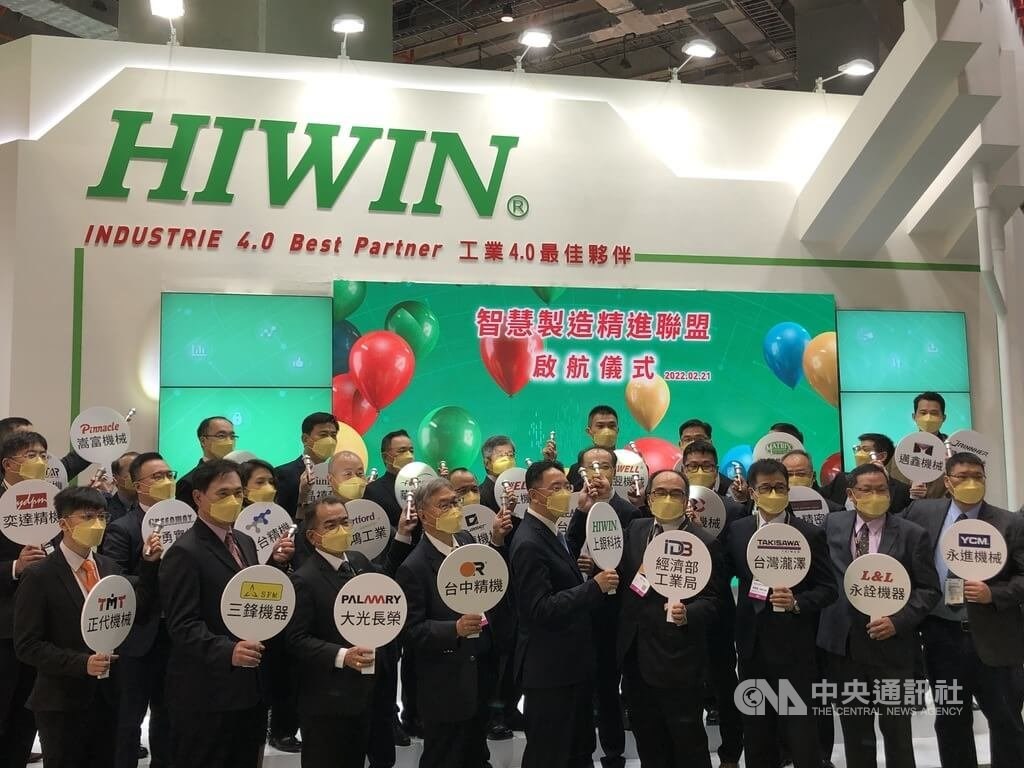 Taipei, Feb. 21 (CNA) A business alliance dedicated to advancing smart manufacturing technology and assembled by machine tool giant Hiwin Technologies Corp. was established on Monday.
The alliance will lead Taiwan's machine tool manufacturing industry in intelligent transformation, starting with upgrading spare parts, components, and accessories for different types of machine tools, said Hiwin Technologies Chairman Chuo Wen-heng (卓文恒).
The alliance is made up of 30 machine tool manufacturers, including Victor Taichung Machinery Works Co., Taiwan Takisawa Technology Corp., and Tongtai Machine & Tool Co.
All 30 members have introduced smart ball screw technology for use in machine tools manufacturing, according to Hiwin Technologies. The ball screw is a key component of precision machines, used for linear transmission and precision positioning in machine tools and general machines.
Intelligent ball screws can increase the added value of the machine tools industry and help Taiwan's machinery industry undergo smart transformation, Chuo said.
Smart ball screws are equipped with sensors to detect signals regarding the physical properties of ball screws in operation and to remotely monitor many machines simultaneously, thus reducing the downtimes of the machines.
The use of these components can help reduce the use of lubricants, which is good for the environment, according to Hiwin Technologies.
A number of high-performance equipment and devices used in the industry, such as smart ball screws, were on display at the joint Taipei International Machine Tool Show (TIMTOS) and Taiwan International Machine Tool Show (TMTS) which opened in Taipei earlier Monday and will run until Saturday.