EU business group urges Taiwan government to ease border controls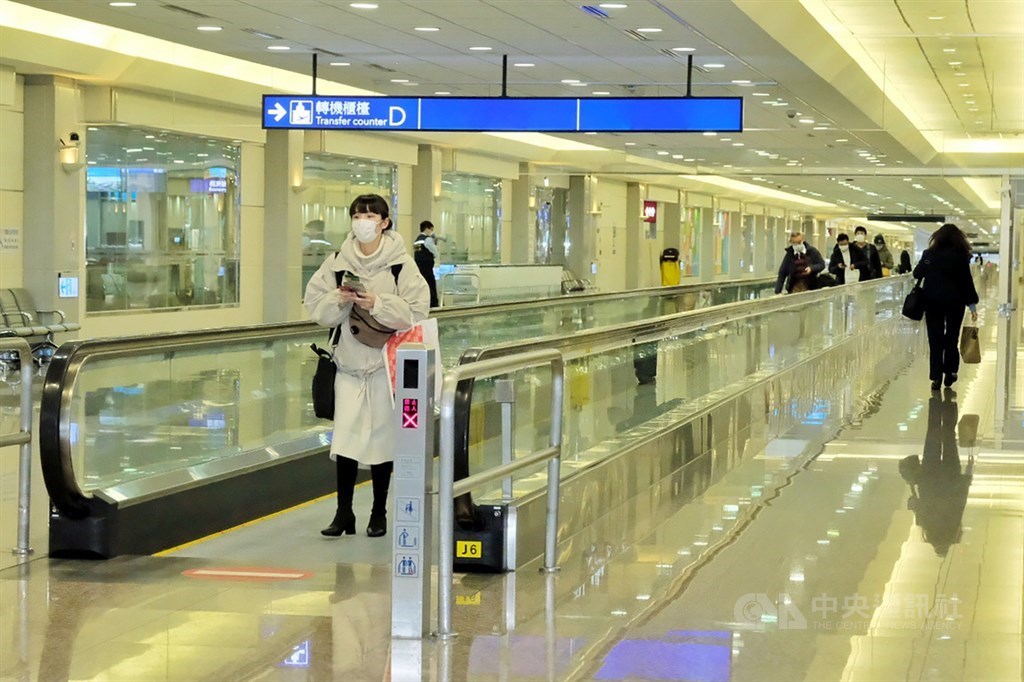 Taipei, Nov. 25 (CNA) Taiwan's government should relax COVID-19 border control measures to allow the entry of business people while also accelerating its energy transformation efforts, according to a European business group in Taiwan.
The European Chamber of Commerce Taiwan (ECCT) released its annual position report Thursday, outlining pressing issues facing its members and policy recommendations for Taiwan's government.
In a press release, the ECCT said Taiwan's border restrictions, which have been in place since COVID-19 began spreading around the world in early 2020, should be phased out gradually to allow the entry of people in "business-critical positions."
"Rather than a case-by-case review process, the government should establish clear entry criteria to allow businesses to sustain business operations and talent circulation," the group said.
Since March 2020, Taiwan's Central Epidemic Command Center (CECC) has banned most arrivals except for citizens and legal residents, and the restrictions were further tightened in May 2021 in the wake of a surge in domestic COVID-19 infections.
Both the stricter border control and quarantine rules remain in place even though daily case numbers have dropped to mostly single digits since mid-August.
Commenting on the issue in late October, Taiwan's Health and Welfare Minister Chen Shih-chung (陳時中), who also heads the CECC, said the country would not consider easing restrictions until at least 70 percent of the population have received their first jab of the COVID-19 vaccine and 60 percent have been fully vaccinated with two doses.
Taiwan's first-dose vaccination rate has since passed 77 percent, while 50.50 percent of the population have received two doses, the CECC reported Thursday.
"When other countries are opening up, continued isolation risks leaving Taiwan behind in the contest for international talent, trade, and investment," the group, which represents and promotes European business interests in Taiwan, said.
Meanwhile, the group also urged Taiwan's government to "develop and implement a comprehensive roadmap for energy transformation" and devise "much more ambitious annual targets for the power sector, industry, mobility, and buildings" in order to achieve its goal of net-zero emissions by 2050.
"Effective cross-ministerial leadership and coordination is essential to ensure a smooth energy transformation," the group said, adding that too often ministries and their subordinate agencies "operate in silos without due consideration of the big picture and how their actions may hamper those of others."
In addition, Taiwan should also expedite its plans to adopt more renewable energy, the group said.
Progress towards tapping solar and wind power "has been slow owing to local content requirements and red tape" the ECCT observed, suggesting that the authorities streamline procedures for renewable energy projects.
In terms of the trade and investment relationship between the EU and Taiwan, the ECCT expressed its support for efforts by Taiwan's government to negotiate a bilateral investment agreement with the EU.
European businesses are collectively the largest group of foreign investors in Taiwan with total direct foreign investments of over US$60 billion, the group added.