TSMC's Japan project aims to cement cooperation with Sony: analyst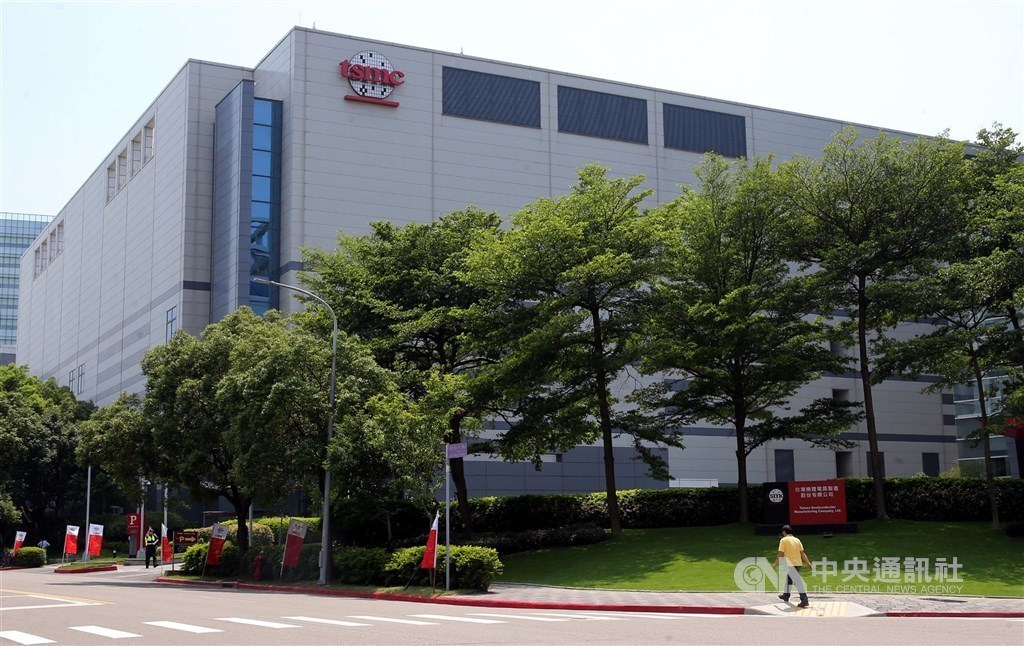 Taipei, Nov. 13 (CNA) A plan by the world's largest contract chipmaker Taiwan Semiconductor Manufacturing Co. (TSMC) to set up a joint venture wafer fab in Japan is aimed at reinforcing ties and cooperation with Sony Corp., one of the Taiwanese chipmaker's important clients, according to an expert in the industry.
In an interview with CNA, Ray Yang (楊瑞臨), a supervisor at the Industrial Technology Research Institute's Industrial Economics and Knowledge Center, said the newly unveiled massive investment plan in Japan was unlike TSMC's previous investments in China and the United States, in which the chipmaker held or will hold the entire stake.
In China or in the U.S., Yang said, TSMC's wholly owned investments have prioritized proximity to its clients in the two markets.
"This time, TSMC has changed course to set up a joint venture with Sony's 100 percent owned subsidiary," Yang said. "I suspect the chipmaker wants to forge closer cooperation with the Japanese partner in specialty process development as Sony is a leading contact image sensor (CIS) supplier in the world."
On Wednesday, TSMC announced it will spend up to US$2.12 billion in equity investment in the wafer fab in Japan to establish a TSMC-majority-owned subsidiary in Japan to provide foundry services.
For the joint venture, TSMC and Sony Semiconductor Solutions Corp. have agreed to set up the new company, called Japan Advanced Semiconductor Manufacturing, Inc. (JASM), in the Japanese prefecture of Kumamoto.
Sony Semiconductor, which plans to make an equity investment of around US$500 million in the joint venture, will hold a stake of no more than 20 percent in JASM, according to TSMC.
While the transaction between the two companies is subject to customary closing conditions, TSMC said the planned joint venture is set to begin building a plant to make 12-inch wafers in 2022, and production using 22 nanometer and 28nm technology is expected to roll out 45,000 wafers a month by the end of 2024.
For TSMC, Yang said, a wholly owned plant overseas will allow the company to protect its intellectual properties, while the joint venture in Japan is expected to pave the way for the chipmaker to work closely with not only Sony but also the Japanese government and academic circle.
Yang said having Sony on board, TSMC is expected to help the Japanese government boost faith in its investment, which will lead to further cooperation.
The Japanese government has voiced support for TSMC's project. According to a recent NHK report, Koichi Hagiuda, Japan's economy minister, said the government was very delighted to see TSMC invest in the country, adding that it is considering providing financial assistance to JASM, the joint venture.
"I think JASM will play a critical role in Japan's semiconductor industry in the future," Yang said.
Also on Wednesday, TSMC announced plans to build a wafer fab in southern Taiwan's Kaohsiung city, using its 7nm and 28nm processes. Construction of the Kaohsiung plant is scheduled to begin in 2022 and mass production is expected to start in 2024.
While TSMC did not disclose the financial terms for the new Kaohsiung plant, its board approved a capital budget of about US$9.036 billion and the chipmaker will assign part of the budget to the Kaohsiung production site.
Commenting on the Kaohsiung investment, Liu Pei-chen (劉佩真), an economist with Taiwan Institute of Economic Research (TIER), said the move is expected to help TSMC diversify risks on water supply at a time when many manufacturers are worried about long-term water shortages in Taiwan.
TSMC already has large-sized wafer plants in Hsinchu, Taichung and Tainan cities, but none in Kaohsiung City.
The Kaohsiung City Government has said it will build two water recycling plants and construction will start in 2023, with the plants expected to supply about 30,000 metric tons of water a day to TSMC.
The city government said TSMC's presence is not expected to compete with households in Kaohsiung for water.
Chen said TSMC's Kaohsiung investment is expected to enable the city to build a semiconductor industry cluster, which will help Taiwan tilt toward a balance in north-south development.
Kaohsiung Mayor Chen Chi-mai (陳其邁) said his administration is preparing a piece of land which used to house a naphtha cracking plant owned by state-own oil supplier CPC Corp., Taiwan to allow TSMC to build the wafer plant.
The land is expected to be ready for construction in mid-2022, Chen said.