TSMC's US$1 billion worth of bonds listed on international board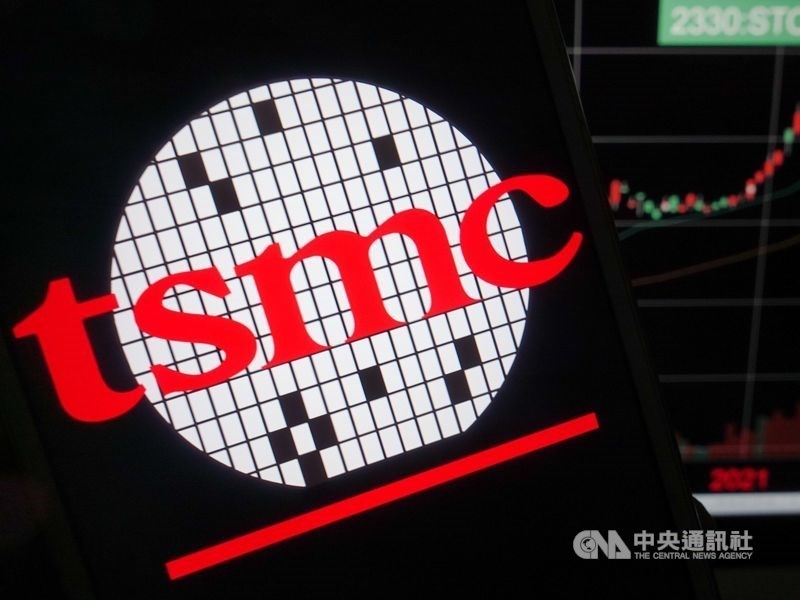 Taipei, Sept. 23 (CNA) Taiwan Semiconductor Manufacturing Co. (TSMC) unsecured straight corporate bonds, valued at US$1 billion, were listed on the international board on Taiwan's over-the-counter market Thursday.
The Taipei Exchange (TPEx), which runs the international board for foreign currency denominated bond sale, said TSMC's 30-year bonds carry a coupon rate of 3.10 percent and were the second tranche of international bonds issued by the contract chipmaker in Taiwan.
In September 2020, TSMC issued US$1 billion worth of corporate bonds with a maturity of 40 years, according to the TPEx.
The latest corporate bonds being sold by TSMC have received an "AAA" credit rating from Taiwan Ratings, a local partner of S&P Global, and have attracted strong subscription interest, the TPEx said.
Last week, TSMC said the proceeds from the US$1 billion bond sale would go towards the construction of new factories and the procurement of production equipment.
TSMC, the world's largest contract chipmaker, commands about a 50 percent share of the global pure wafer foundry market.
In recent years, the company has been seeking to raise funds through bond sales, as it has been making huge investments in production expansion and technology upgrades, in a bid to maintain its lead over its peers in the global market.
Like many other enterprises, the chipmaker wants to take advantage of the low interest rates in the global markets, according to analysts.
Meanwhile, Credit Suisse AG London Branch and Bank of Montreal also listed bonds on the local international board Thursday, valued at 50 million Australian dollars and US$250 million, respectively, the TPEx said.
Credit Suisse's bonds have a 15-year maturity and a coupon rate of 2.72 percent, while Bank of Montreal's carry a 40-year maturity and a coupon rate of 3.2 percent, the TPEx added.
Since the first foreign currency denominated bonds were listed on Taiwan's OTC market in November 2006, over US$200 billion worth of outstanding bonds have been purchased by investors, according to the TPEx.