Court ruling does not affect mining operations in Hualien: Asia Cement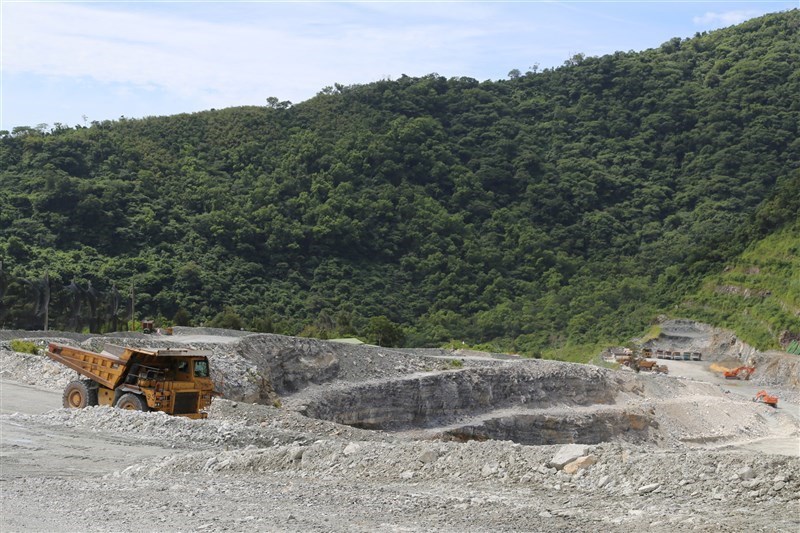 Taipei, Sept. 17 (CNA) Asia Cement Corp. said on Friday that a court ruling revoking the extension of the company's mining rights in Xincheng Township, Hualien will not impact its operations in the town.
Asia Cement also said the ruling will not adversely impact the company's finances.
Citing the Mining Act, the Ministry of Economic Affairs (MOEA), meanwhile, said the company will not be required to cease operations in Xincheng, despite the revocation of the extension by the court.
After Asia Cement provides the necessary documentation on its consultations with Indigenous people in the town, the ministry will process its application for a mining rights extension again, the ministry added.
Asia Cement first secured mining rights in Xincheng from the MOEA in 1973.
It filed its application with the MOEA for an extension of its mining rights in Xincheng for another 20 years in November 2016, and the ministry granted the 20-year extension in March 2017 before the original rights expired in November 2017.
The Supreme Administrative Court on Thursday upheld a ruling issued by a lower administrative court in July 2019 revoking the extension of Asia Cement's mining rights, which would have allowed the company to mine in Xincheng into 2037.
The case in the lower court was brought by several Indigenous people who live close to the mining site.
According to the Supreme Administration Court, Asia Cement failed to abide by the Status Act for Indigenous peoples by not consulting with Indigenous residents in Xincheng. One third of the population are Indigenous with the Amie Tribe the majority.
Although Asia Cement claimed it would consult with the Indigenous residents of the township after it secured the extension of the mining rights, and stressed it would provide job opportunities to the residents of the township and come up with measures on soil and water conservation, the court said, the residents were given no chance to express their opinion about the extension of the mining rights.
By not consulting with the Indigenous residents in Xincheng, any development of their land would deprive them of an important mechanism to protect their rights, the court added.
Asia Cement said it has held six consulting meetings in Xincheng since June 2020, but the consulting process has been interrupted by COVID-19. The company said it will continue its efforts to communicate with local Indigenous people and seek to meet their demands.
On Friday, Asia Cement shares plunged 3.23 percent to close at NT$45.00 (US$1.61) on the Taiwan Stock Exchange and market analysts attributed the drop in value to the court ruling.