CORONAVIRUS
/
Measures launched to curb panic buying amid COVID-19 surge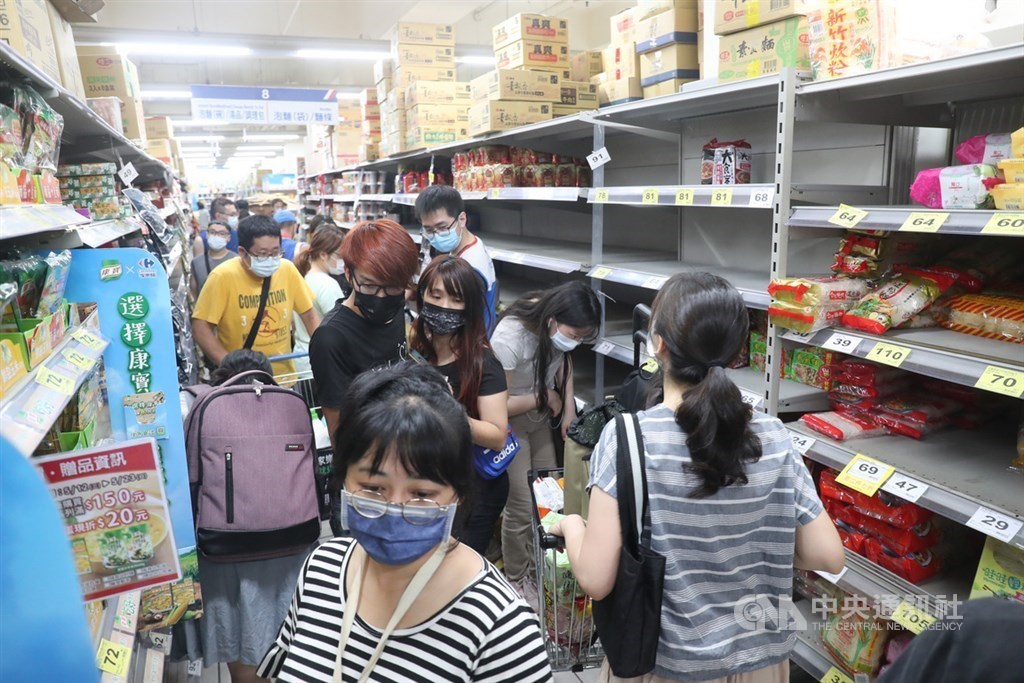 Taipei, May 15 (CNA) The Ministry of Economic Affairs said Saturday it has been working with local retailers to impose caps on the number of daily life supplies available per customer as Taiwan undergoes panic buying amid an escalation in the number of COVID-19 cases.
Each customer can only buy up to two items in the categories of toilet paper, instant noodles, rice and canned food, respectively, the ministry said.
The ministry also urged members of the public to stay calm on its Facebook page, saying that supplies are ample and that Taiwan produces 80,000 boxes of toilet paper each day.
In addition, stocks of medical masks have exceeded 850 million and the nation can produce up to 40 million masks a day now, the ministry said.
Taiwan has seen long queues in retailers and supermarkets since noon as the Central Epidemic Command Center (CECC) raised the COVID-19 alert level for Taipei and New Taipei to Level 3, as well as tightening disease control measures islandwide after reporting 180 new domestic cases.
RT-Mart said it has an ample supply of daily necessities as it had already raised stocks up to four times the usual amount before Saturday's announcement.
Carrefour and A.mart, which have also imposed buying limits, said they have tightened disease control measures, including the collection of contact information at its food courts and restaurants, and has adjusted its seating arrangements to allow for social distancing.
View All