Hon Hai sees profit margins improving in Q1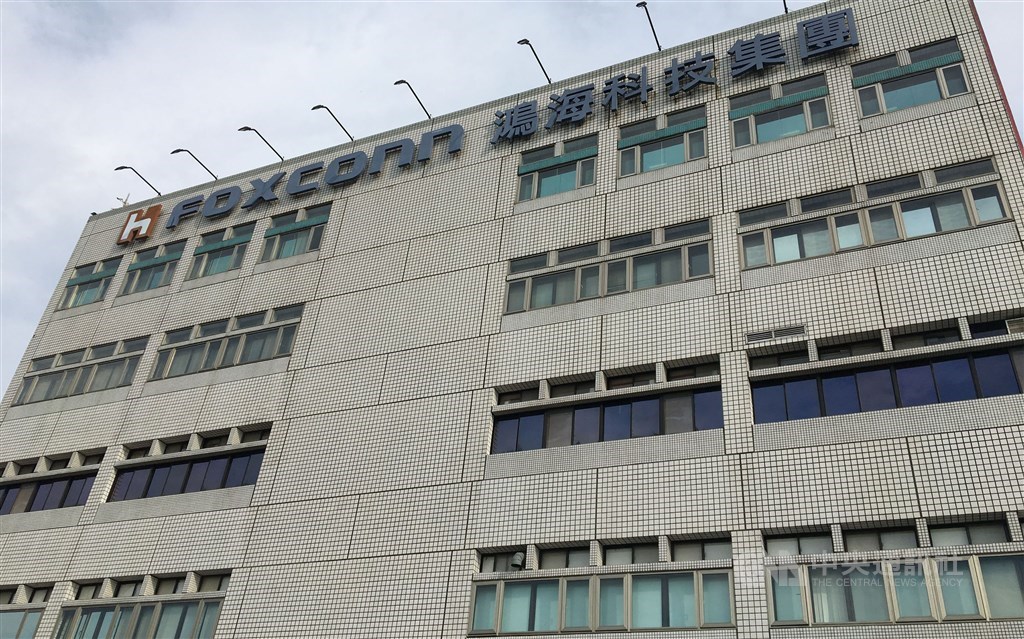 Taipei, May 15 (CNA) Hon Hai Precision Industry Co., the world's largest contract electronics maker, enjoyed an improvement in its profit margins for the first quarter of this year as the manufacturing giant reported a sharp increase in net profit during this period.
Market analysts said a better bottom line of the iPhone assembler reflected rising shipments of consumer electronics devices, in particular after the latest iPhone 12 series went on global sales in October 2020, sparking a worldwide replacement wave.
In addition, a relatively low comparison base over the same period of last year amid COVID-19 also boosted Hon Hai's profitability in the first quarter, analysts said.
In an investor conference held Friday, Hon Hai, also known as Foxconn in the global market, said its gross margin -- the difference between revenue and cost of goods sold -- rose to 5.8 percent in the first quarter from 4.5 percent a year earlier after the company's net profit soared 1,251 percent from a year earlier to NT$28.16 billion (US$1.01 billion).
In the three-month period, Hon Hai posted NT$2.03 in earnings per share, compared with NT$0.15 a year earlier.
Hon Hai's operating margin -- the difference between sales, the cost of goods sold and operating expenses -- rose from 1.56 percentage points from a year earlier to 2.05 percent in the first quarter, while its net margin -- the difference between gross profit and total expenses, including interest payments and taxes -- also rose to 2.09 percent from 0.22 percent a year earlier.
On a quarter-on-quarter basis, Hon Hai's profit margins moved lower due to slow season effects as the company saw its net income falling 39 percent from NT$45.98 billion in the fourth quarter and its EPS dropping from NT$3.32.
In the investor conference, Hon Hai Chairman Liu Young-way (劉揚偉) said solid demand is expected to continue into the second quarter but due to a high baseline in the first quarter, quarter-on-quarter growth could be flat.
Liu said a tight supply in raw materials for tech gadget production is expected to get worse in the second quarter but Hon Hai could see limited impact.
Analysts said Hon Hai could post a 15-16 percent year-on-year increase in consolidated sales in the second quarter from NT$1.12 trillion over the same period of last year, with net profit likely to come close to NT$25 billion.
The company has announced setting up an electronic vehicle production site in the United States in a partnership with American EV maker Fisker Inc., saying mass production of the first model under the brand of Fisker is scheduled to start in the fourth quarter of 2023.
Commenting on its EV efforts, Liu said under the MIH Open Platform promoted by Hon Hai for EV development, the company is expected to unveil prototypes of the first electronic bus model and two passenger car models in the fourth quarter of this year.
According to Liu, Hon Hai could roll out 150,000 EVs in 2013, and the annual capacity is expected to grow to 300,000 to 500,000 units in the following year.
Liu said its efforts in EV development are expected to make a contribution to Hon Hai's bottom line starting from 2023.
In recent years, Hon Hai has promoted a "3 plus 3" initiative to expand from its contract manufacturing business into hardware and software integration. The development of electric cars is central to that initiative, as is building an electric car supply chain.
The "3 plus 3" initiative refers to three emerging industries -- electric cars, robots and digital healthcare -- that are being developed through the application of artificial intelligence, semiconductor and communication technologies.
(By Chung Jung-feng and Frances Huang)
Enditem/cs