Taiwan shares tumble before MSCI downgrade goes into effect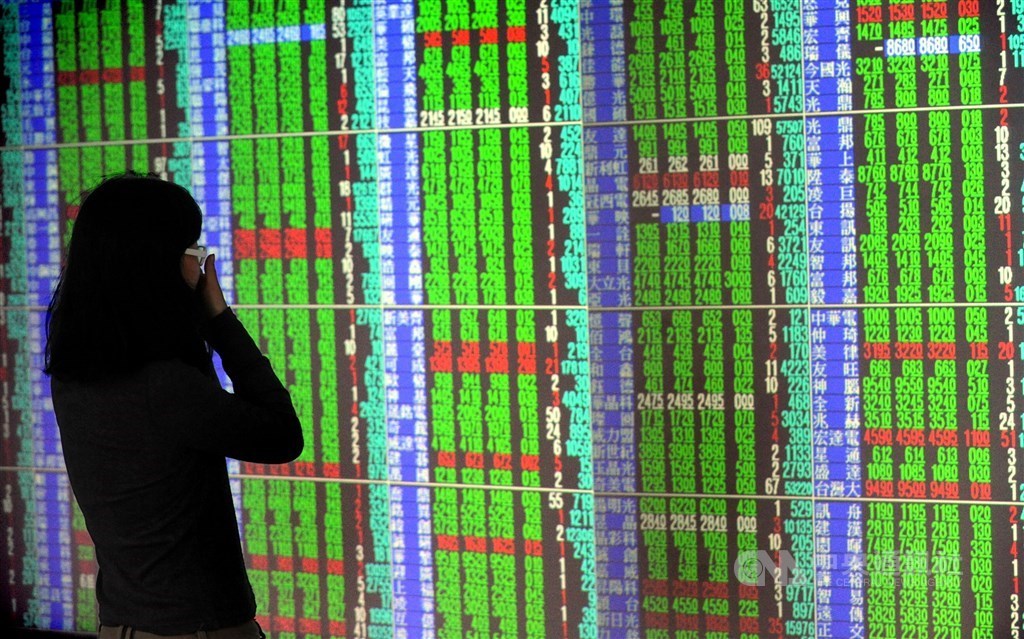 Taipei, Nov. 30 (CNA) Shares in Taiwan took a beating Monday, ending sharply lower after expanded turnover and giving up earlier gains, with selling escalating in the late trading session ahead of Taiwan's weighting in three MSCI Inc. indexes being reduced later in the day, dealers said.
Selling focused on large cap stocks, in particular in the bellwether electronics sector, while select old economy and financial stocks also came under pressure, pushing the broader market down further by the end of the session, they said.
The weighted index on the Taiwan Stock Exchange (TWSE) or the Taiex ended down 144.20 points, or 1.04 percent, at the day's low of 13,722.89, after coming off a high of 13,969,39, on turnover of NT$383.58 billion (US$13.32 billion), the highest in the history of the local equity market.
The market opened up 0.36 percent and soon rose to the day's high with investors encouraged by the all-time high on the tech-heavy Nasdaq index, which rose 0.9 percent Friday, to pick up large electronics stocks, dealers said.
However, with the Taiex moving closer to the psychological level of 14,000 points, investors started to lock in their earlier gains and selling increased in the late session, sending the broader market lower by the end of the session, they said.
"The reverse of today's earlier gains partly reflected stiff technical resistance ahead of 14,000 points," More Rich Securities Investment Consulting analyst Chang Chih-cheng said.
"Moreover, before the downgrade of Taiwan's weighting in MSIC indexes takes effect when the market closes, foreign institutional investors simply cut their holdings to reflect MSCI's move," he added.
In mid-November, MSCI announced it would lower Taiwan's weighting in three of its major indexes with the country's weighting in the MSCI Emerging Markets Index, which is closely watched by foreign institutional investors, falling from 12.8 percent to 12.47 percent.
"Selling intensified in the last few minutes of the session based on the index downgrade, boosting turnover significantly," Chang said.
According to the TWSE, foreign institutional investors sold a net NT$33.28 billion worth of shares on the main board Monday.
Select tech heavyweights fell victim to the sell-off as investors used the MSCI downgrade as an excuse to cut their holdings, Chang said, adding that the electronics sector accounted for more than 70 percent of total turnover Monday.
Of those, contract chipmaker Taiwan Semiconductor Manufacturing Co. (TSMC), the most heavily weighted stock on the local market, fell 1.74 percent to close at NT$480.50 after hitting a high of NT$493.50.
TSMC suffered the steepest cut of 0.23 percentage points to its weighting on the MSCI Taiwan Index after the latest adjustments.
"TSMC remains fundamental healthy. So I think the sell-off was technical in nature," Chang said.
Largan Precision Co., a supplier of smartphone camera lenses to Apple Inc., shed 3.15 percent to end at NT$3,225.00, off a high of NT$3,350.00, and integrated circuit designer MediaTek Inc. lost 2.90 percent to close at NT$704.00.
Bucking the downturn, United Microelectronics Corp., a smaller contract chipmaker, rose 3.45 percent to close at NT$40.50, and PC brand Acer Inc. added 0.22 percent to end at NT$23.15.
Chang said selling spread to the old economy and financial sectors as profit-taking selling increased.
Among the falling old economy stocks, Formosa Petrochemical Corp. shed 4.23 percent to close at NT$90.50, Formosa Chemicals & Fibre Corp. lost 2.53 percent to end at NT$77.00, food brand Uni-President Enterprises Corp. dropped 1.96 percent to close at NT$65.00, and textile maker Far Eastern New Century Corp. ended down 1.08 percent to end at NT$27.40.
In the financial sector, which closed down 1.12 percent, CTBC Financial Holding Co. lost 3.04 percent to end at NT$19.15, and Mega Financial Holding Co. fell 2.23 percent to end at NT$28.45, while Capital Securities gained 0.84 percent to close at NT$12.00.
"After today's plunge, I expect the Taiex will move in consolidation in the near term," Chang said. "But, even if there is a further pullback, the main board could see strong technical support at around 13,433 points, the 20-day moving average," he added.