Taiwan pledges to help achieve APEC 2040 vision, economic goals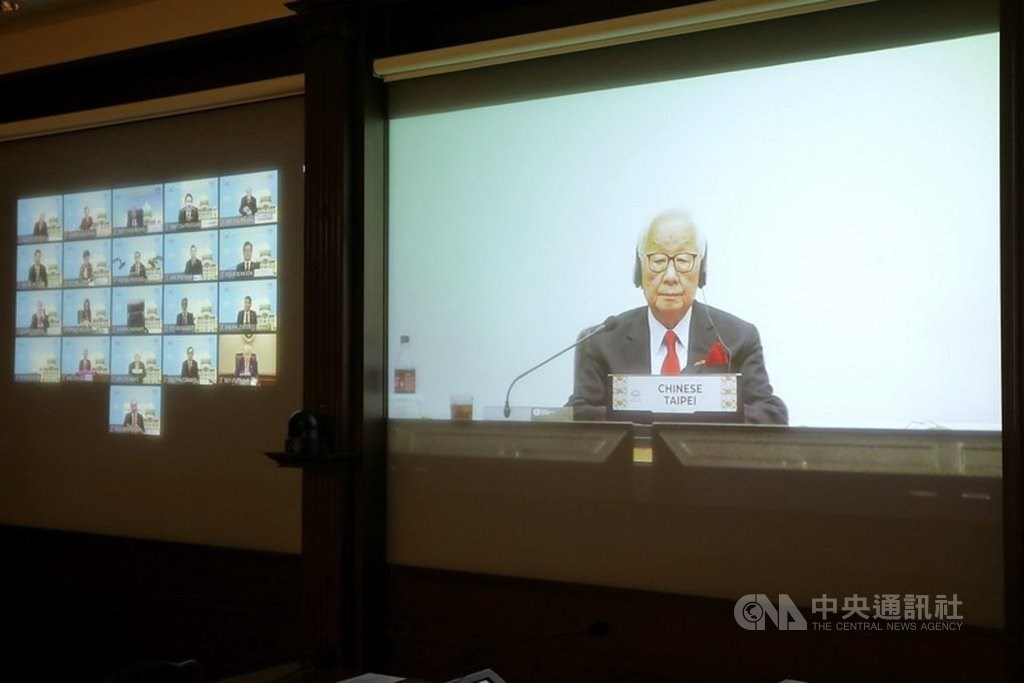 Taipei, Nov. 21 (CNA) Taiwan is committed to working with other Asia Pacific Economic Cooperation (APEC) member economies to realize the vision and goals under the APEC Putrajaya Vision 2040 and the Kuala Lumpur Declaration, Taiwan's Presidential Office said late Friday.
The two documents were released after leaders of 21 APEC member economies gathered virtually in the 2020 APEC summit, hosted by Malaysia.
According to a press release from the Presidential Office, Morris Chang (張忠謀), founder of contract chipmaker Taiwan Semiconductor Manufacturing Co. (TSMC), attended the summit on behalf of President Tsai Ing-wen (蔡英文) and fulfilled his tasks.
The office said Taiwan thanked Malaysia for its efforts in hosting the summit despite difficulties brought by the COVID-19 pandemic and vowed that Taiwan will work with all APEC members to pursue the vision and goals stated in the APEC Putrajaya Vision 2040 and the Kuala Lumpur Declaration.
According to the APEC Putrajaya Vision 2040, the APEC community aimed to achieve an open, dynamic, resilient and peaceful Asia-Pacific community by 2040.
At the same time, APEC leaders expressed in the Kuala Lumpur Declaration their determination to enable the region to recover from the pandemic and its economic impacts.
Taiwan's Presidential Office said the Kuala Lumpur Declaration signals APEC members' will to hasten their economic recovery and their spirit of unity in the post-COVID-19 era.
Chang, along with other related officials, including Minister without Portfolio John Deng (鄧振中) and National Development Council chief Kung Ming-hsin (龔明鑫), will hold a press conference on Saturday afternoon to give more details on Taiwan's participation in the APEC summit this year, the Presidential Office said.
The APEC forum is one of the few global collaboration platforms in which Taiwan is able to participate, under the name Chinese Taipei.
However, Taiwan's presidents are not able to attend APEC summits because of opposition from China, which claims Taiwan and the mainland are part of one country and objects to any situation that suggests Taiwan is a separate sovereign state.
Meanwhile, President Tsai Ing-wen (蔡英文) described in a Facebook post late Friday that the evening represents an "important moment" for Taiwan to walk towards the world.
The message was posted prior to the APEC summit and another economic meeting deemed critical for Taiwan -- the Taiwan-U.S. Economic Prosperity Partnership Dialogue. Both events were held in the same evening.
According to Tsai, Taiwan's participation in these dialogues demonstrates its will to respond to changes in the post-pandemic era and to expand its role in the global supply chains.
"The economic order in the world is being restructured. Taiwan needs to cooperate closely not only with the U.S., but also other important partners to expand the global market," she said.
"I believe that Taiwan can excel in the stiff global competition with its flexibility and ability to innovate," she added.